---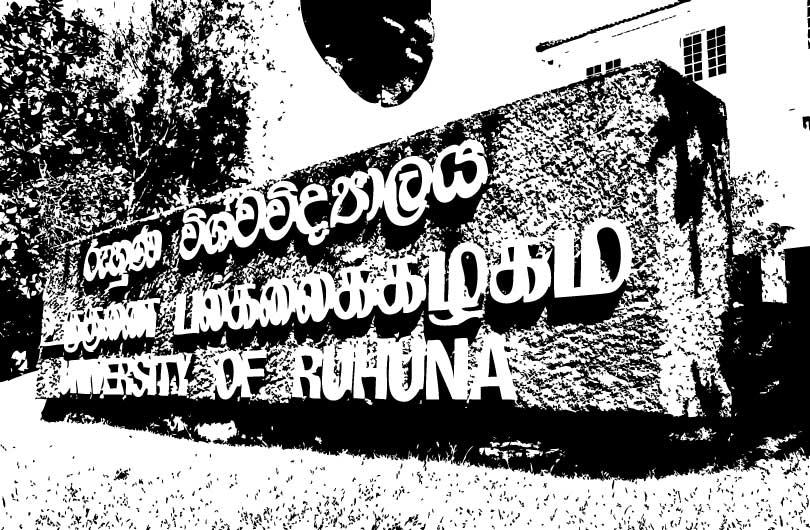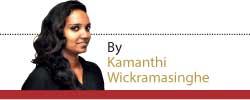 "I have a squint by birth, but my seniors don't understand that. They asked me to remove my glasses and look straight. Even though I did, they thought I was looking elsewhere. Then they referred to me as a 'pottaya' and questioned as to why I came to university if I can't see properly. They said that I'm lying and hit me in my ear. After getting beaten up, I attended lectures. Dear sir, I study during daytime because I can't see at night. This is our plight at the university..." - this is one of many letters sent to the University Grants Commission Chairman by a university student recently. Dharsha Udayanga was another student at the Ruhuna University who recently exposed the brutal sexual harassment that students have to experience as part of the ragging menace. After A/Ls, students have high hopes of getting placements at universities and excelling in life. But things happen otherwise. According to the UGC, as many as 2000 students drop out every year in order to stay away from ragging while 16 students have already taken their lives. In such a backdrop, one would question the need to have a free education system if such barbaric rituals still exist. Hence, the Daily Mirror takes a closer look at existing ragging rituals and what needs to be done to bring about a ragging-free culture in universities.
---
He also revealed how students sell coconuts to fund union activities

Most of these students don't even know why they are participating at protests

Every year around 2000 students drop out as a result of ragging
---
Dharsha's horrific memories
In a 34-minute video, Dharsha explained the brutal experience he had to face. Excerpts of his revelation follow:
When we started university, the seniors spoke to us in a very loving manner and even our parents were surprised. But things changed thereafter. This incident happened in Room no. 114 at the Meddawatte Hostel. One day we slept at around 2.00am. Around 10 of us sleep on one bench. During the wee hours of the night a group of them came calling us 'malliye' in a weird tone. I was also asleep and when I woke up none of my roommates were there. Thereafter they dragged me out of the bench, asked me to strip and queezed all my organs. I was helpless and I was scared to the extent that I couldn't even scream. Then they put us on a bed and one of them got on to my backside and later only I realised what they had done. They had taken a condom, put it on a pole and pressed it onto my butt. Then they put it in our mouth as well. We were then put into a common room where all of us were naked. Later only I realised that those noises were being made by my colleagues.

Physical rags continue for two weeks. There are different rituals. One is 'Bonchi kadeema' where two people have to stand facing each other, naked and touch each other's sexual organs. In addition to that we have to put it up and down until there's a noise and have to continue until they ask us to stop. Another one is called 'puk kapuwo allanawa' where we have to do something like catching bugs with our private parts. The 'Rajasinghe amudey' is where we have to repeat a verse, word-to-word and if we miss a word they would hit us. After this episode I fell sick and got myself tested for HIV because I had a fear. My friends also observed a change in me. Once I informed the UGC they asked me to attend another university, but that wasn't the solution I was looking for. What affected me the most was the sudden demise of my mother, who went through unbearable stress after listening to my stories. In the end I lost my mother, but I would like to ask them whether they gained anything from it.
Following the incident, the Matara Police took 19 suspects into custody and they will be further remanded till August 19.
Torture rooms and houses
Prior to the incident at the Ruhuna University, a rented house that functioned as a torture chamber was found in close proximity to the Peradeniya University in 2017. Speaking to the media, Ruhuna University Vice Chancellor Prof. Sujeewa Amarasena exposed that these 'torture rooms' were closed with iron bars fixed across the doors and affirmed that he had forcibly broken down one such door recently. According to him no lecturer, committee member or security personnel has been to the area for the past 15 years. He also revealed how students sell coconuts to fund union activities. In the case of the Peradeniya incident, the torture house was rented at Rs. 10,000 per month where freshers were stripped naked and assaulted with clubs.
---
No point in producing a graduate who would hate society for the rest of his or her life -

Mayadunne
---
"It has been a little over six months since I assumed duties and out of around 400 letters I receive, one or two of them bring tears to my eyes," said M.M.P.K Mayadunne, Secretary at the Ministry of Higher Education. "The letters include an experience by a son or a daughter. Each letter ends with a sentence that urges someone to listen to his or her grievance. Most of these letters are evidence that they would not continue with their university education. Most wealthy families send their children overseas for higher studies. Those studying in local and private universities come from middle class families. When a child enters Grade One, every parent's dream is to send the child to university. Parents also sacrifice a lot to see their children become graduates. But today, once a student faces A/Ls, parents are having second thoughts of sending their beloved children to university. This is a result of the ragging menace. I think over 2000 children who complete A/Ls, never even get registered to the university system. They attend a private university or do a course in another university to avoid an unpleasant experience. Once registered, every year around 2000 students drop out as a result of ragging. Society has been conditioned in such a way that if the university management punishes a perpetrator, everybody sympathizes. They would say that the university management has interfered with their education. But the society doesn't realise that because of a few nasty students, around 2000 students leave the university."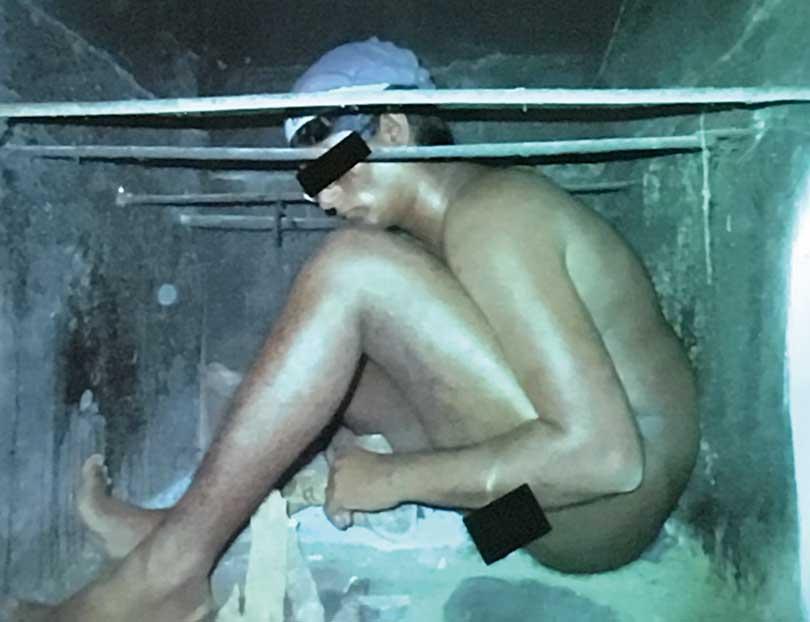 He further said that the ragging menace has gone to the extent of political parties training groups to continue with it. "There's a ragging course they have to follow," he continued. "Most of these students don't even know why they are participating at protests. If any Union is sending us requests we would assist them in whatever way possible. Some students have lost their parents, some have committed suicide. When these incidents happen, universities close down in order to prevent information from reaching out. But I believe that this information should be made public and there has to be a dialogue on how this issue could be solved. There's no point in producing a graduate who would hate society for the rest of his or her life. All 15 universities are being controlled by a political movement that doesn't even have a local authority. They have made a strong movement within the university system because they don't have the backing of the public. Therefore I believe that there's no point in having dialogues with them. The law should be equal to all. Everybody should live a life without physical or mental torture and that law cannot change when it comes to the University. Discipline is a must and the law has to be enacted irrespective of politics or religion."
In an attempt to put an end to this menace, the UGC and the Ministry of Higher Education organised a press conference to discuss the way forward in addressing the issue. Addressing the event, UGC Chairman Prof. Mohan De Silva initially referred to several letters sent to him by students in Peradeniya, Sabaragamuwa and Jaffna Universities. We had a lot of dialogue with the ministry but unfortunately the status quo remains. Therefore we realised that more than the students' involvement there are outside parties who give them instructions. Even the leader's don't have any control. They believe that this physical and psychological taming is useful in a country like ours. Unfortunately all the universities are under the same control. This is the most important part of their lives. We have a huge national responsibility, but we are distracted by various other things. The political component is entrenched into this whole thing. We tried having a simple dialogue, but we were helpless. But now we have sought the assistance from the Attorney General's department and they have appointed an official to take up any complaint. As such, students can also file a Fundamental Rights case which could be further investigated."
---
The political component is entrenched into this whole thing -

Prof. Mohan
---
Findings of a study conducted by UGC and UNICEF
Following complaints, the UGC has conducted a study titled 'Ragging, Sexual and Gender Based Violence in Sri Lankan University System' in 2019. Four stakeholder parties including the UGC, Ministry of Higher Education, UNICEF and the Universities were involved while the principle investigator was Prof. Uma Coomaraswamy. Since end of 2016 - 2017 the UGC has also established the Centre for Gender Equity, Equality, Sexual and Gender Based Violence and Ragging centre within the UGC with a 24 hour hotline - 0112123700. The pilot study was done in eight universities and the coordinator was handpicked. Nearly 15000 students were interviewed and 1551 staff responses were obtained. The study revealed that between 44-55 % of students report that they are being ragged while 17% report sexual harassment and another 11.45% report sexual harassment. These findings weren't restricted to one campus and the researchers have found that this happens in all faculties. It was also found that freshers rag freshers in a new trend. Although students are aware of this Centre, UGC claims that there's no change taking place at University level.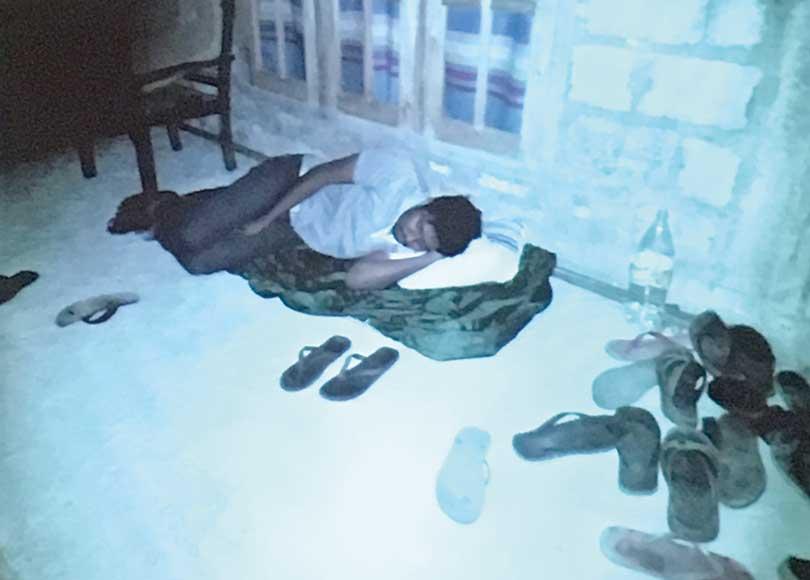 Speaking to the Daily Mirror, Dr. Sumathy Sivamohan, Professor of English at the Peradeniya University said that ragging should never have happened. "We have had a long history of violence related to ragging in this country. The issue is not about empowering anti-raggers. University authorities should do their utmost, and in one voice, act on this menace. Consultative bodies should be set up. A good deal of close, one on one or small group counselling should be conducted for students. First year students walk into a very unfamiliar situation. They are away from home for the first time, and have to struggle with the unfamiliarity of it all; struggle with having to learn English as the medium of instruction; a daunting task. They are isolated. Ragging steps into this feeling of isolation that students feel and takes advantage of it. If we in the universities can develop a nurturing environment for the students, particularly those who come from far away and live in hostels, the students would feel wanted and supported."
What will work against ragging is the nurturing of first year students - Dr. Sivamohan
She further said that university authorities also have it hard as the problem is rather complex. "Students out of fear or some kind of feeling of solidarity, do not come forward to complain openly. First year students collude in the act, for a variety of reasons. One may not believe it, but the numbers of anti-rag groups are growing. And more and more students opposed to the rag are coming forward to express their displeasure. I support some of the struggles of the student union, such as the struggle for Free Education. Unfortunately, their stand on ragging is at best, non existent, and at worst, exploitative. Student Unions must devise different strategies to recruit students to their legitimate causes; and when they do so, the general body of students will automatically support them; and all are not legitimate in my view.
In the end, what will work against ragging, beyond punishment and surveillance ( we have a lot of it; and the government should stop tear gassing student protests), is the nurturing of first year students - making them truly comfortable as they come in; and empowering them as students. Our academic programmes and extra mural programmes, counselling programmes, should be geared toward that goal."
---
We have failed to address the issue -

Pubudu Jagoda
---
Ragging was led by radical student followers of the Frontline Socialist Party (FSP). "Ragging took place since the 1940s but after Neo-liberalism, ragging happened in a brutal way," said FSP Secretary Pubudu Jagoda. "It was a ritual that happened when university students transitioned from one culture to another. Today it has become a political agenda. When we were at university there was a different approach to ragging. People were asked to sing, dance, do drama and there was nothing harmful about it. In 1997, when S. Varapragash committed suicide, the People's Liberation Front (JVP) arrived at a collective decision to put an end to ragging. But, 22 years later, we have still failed to address. As the FSP, we accept the fact that we have failed to address this issue. In order to cut down on the severity of ragging, these so-called rituals could be replaced with other options. On the other hand, students believe that this culture should continue. So nobody makes an effort to stop it. Since we are a political party, what we can do is bring about a dialogue and talk to people. But we are trying to join with students who come in for new intakes and try changing their mindsets."
Studying in local and private universities come from middle class families. When a child enters Grade One, every parent's dream is to send the child to university
"When I started university back in 2014 we were able to put an end to ragging," recalled Diswa Denethi, an anti-ragging campaigner. "This was a collective effort by our batch and the University management. Even the then Higher education minister S.B Dissanayake got involved in it. There are few factors that contribute to the continuation of ragging - these include university staff who have also gone through ragging. So they believe that future students should also go through a similar experience. On the other hand, some students believe that ragging is part of their University experience and that they should have a 'card' in order to relate to it as a memorable experience. Although we were able to stop it, the governments changed thereafter and people who were in authorised positions also changed. So it couldn't be continued."
It could be stopped if management and students come together - Diswa Denethi
Diswa also said that political parties have an advantage when students are encouraged for ragging. "This is a form of slavery and seniors believe that this is the way to psychologically tame the students. During our time we wrote to the ministry and there were inquiries. Even today there are inquiries but students are afraid to expose themselves or present evidence. Without evidence the law enforcement officers are not willing to continue the case. But I believe that this could be stopped if the management and the students work together."
Several attempts made to contact Ruhuna University Deputy Vice Chancellor Prof. Saman Chandana proved futile.