---
Filmmaker Chandran Rutnam has shown so many life skills and what stands out most among all that is his ability

to tell stories. He chose the cine camera as his media tool and invariably struck gold in this endeavour whenever he put his thoughts into script. There is this ability in this man to stay young and the reason could be the variety in his life.
This time around he has decided to come up with a book of poems and yours truly has got the opportunity to review its contents before the book titled 'Underground Windows' is launched and hits the bookstores.
The theme of the book is 'lost love' and there is a string of regret that runs through from start to end; the regret part acting as a personal shadow that makes him review his own life.
What Rutnam doesn't seem to realise is that he opens a window to his readers to judge him and his life escapades.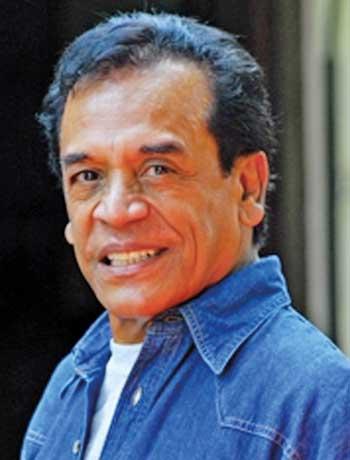 Chandran Rutnam
If we knew much about his filmmaking now we are allowed a peep into his lovemaking. He hides nothing; and why does he have to because all what's in the book, according to him, had happened before he met his wife Nihara who he describes in the book's foreword as 'the young girl that I married'.
There is an introduction to the book which is filled with reminiscences from the poet's life in London; when he was just 19. And in this he asks a question which defines him as the male partner in a relationship which goes, 'If one could feel so strongly about one person can it be duplicated with another?'
A reader may be compelled to think whether the love affairs he was entangled in were 'one-sided'? These few lines from the poem 'Window Underground' suggest so.
Last winter it was different
Now I'm alone
With a new friend
But still alone
The filmmaker, who lived more than half his life in the USA, shows the American influence in him when he spells the word colour in the poem 'Goodbye Earls Court' using American spelling. But unlike most American males he struggles to move on after a failed relationship. This poem is about a woman leaving him on a rainy night and the poet says that he endured the misery of the breakup for one full year. The following lines in this poem suggest that the writer has been in relationships where the lady takes decisions using her head while he responds by taking decisions from his heart.
We decided it was over
I am sorry I agreed
Wondering if you'd change your mind
Cause you are all I need
Some of the poems suggest that there is a richness or quality of life that the writer pursues. The following lines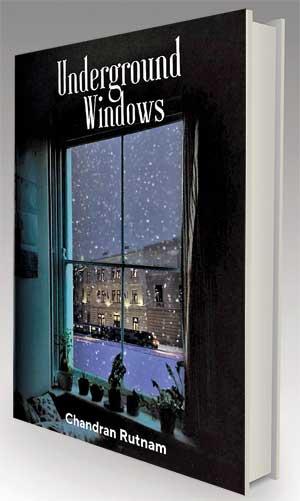 give a hint that he is in search of a life that has 'quality'; these verses don't suggest that he is in search of depth and meaning to life. These lines from the poem 'Winter' are inviting and take the reader on a mind tour to a cosy environment he once enjoyed.
Inside my room
The warmth of a cozy fire
Resting pillows on the furry rug
Colours changing from red to yellow
The haunting music
The silk-smooth wine
Moves me to an euphoric climb
All along in these poems the poet is searching for lasting love and seems to depend too much on women for that. In the poem 'Venice is sinking' he suggests that he has finally come to terms with his wandering mind.
My mind relives the fleeting past
And finally comes to terms
Knowing time has gone so fast
With so much more to learn
Is he trying to convey in this poem that he has wasted many valuable years through the phrase 'Knowing time has gone so fast'? But it seems that 'knowing' ceases to exist when the reader flips through the pages of this collection of poems published by e-friends Echo Books.
If the reader reads between the lines very carefully he or she can observe that on the road in search of love there are life lessons to be observed. The poem
'A life' is loaded in that sense.
Standing alone beneath the darkened sky
Asking myself who am I and why
Surely a purpose must be found
To which my heart and soul are bound
There is a character in his writing and the essence of the manly prose present in his scriptwriting creeps into these poems; probably with him not being aware of it.
Meeting loneliness beware
It could eat you up inside
and strip you of every care
This curse will visit now and then
All living things, but mostly men
The writer seems to be attempting to break free from the shackles of depending on 'someone' for comfort, but with little success. Most of the poems till the end suggest this.
He also touches on philosophical topics occasionally and uses the poem 'Death' for this. He writes:
The dark pit surrounds me as I fall
Down, down, down, no pain at all
Everything seems so peaceful here
I do not feel a tinge of fear
The stations of life I've passed by
I have no pain nor fear nor joy
The poet's attempts to find love surface in this collection of poems in no uncertain terms. And like in most other books, when the writer or poet carries the experience of putting long years of simply living on earth, readers are sure to find some parts of their own life stories connected to love being related in this literary creation. 'Underground Windows' is one such creation and its wordsmith Rutnam has done exceptionally well.
Rutnam, Chandran, Underground Windows, Neptune Publications,
Sri Lanka, 2020.