---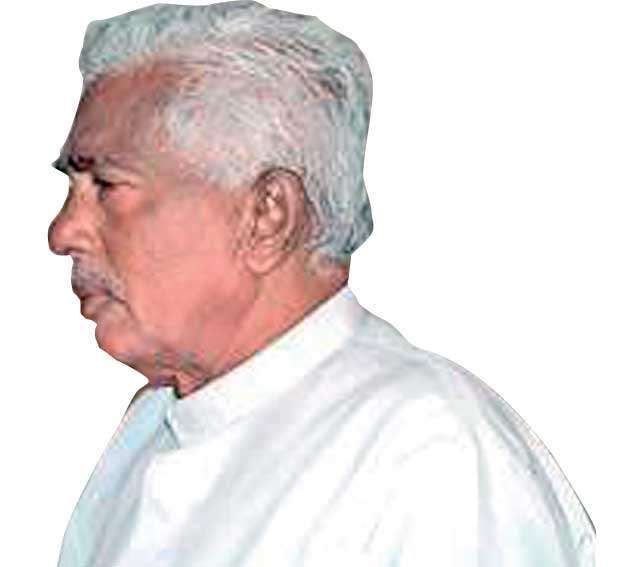 Western Provincial Council member Jayantha de Silva said the UNP gained strength for its victory from President Ranasinghe Premadasa's housing concept.
Addressing a ceremony to hand over deeds to the owners of Serpentine Road Housing Scheme in Borella, he said electing politicians do not serve any purpose unless they understood the burning issues affecting the people. He pointed out that the politicians must speak in a language that appealed to the people and met their aspirations.
"We, as politicians, must always listen to the people and look into their needs and do what they expect. The Buddha gave up austerities and followed the middle path to attain Buddhahood. This has set an example and provided a guideline to all of us. However, it is sad that many among us do not understand it.
Parents produced forged deeds and documents to get their children admitted to popular schools. Now they have received deeds for their houses and they must not resort to any malpractice as they did before. Usually a house is needed as dowry for a young woman to be given in marriage, the parents have now been relieved of that burden by receiving their deeds which confirms their ownership of the house, We must be grateful to Minister Sajith Premadasa for these revolutionary moves"
"We would continually remain in power. We have visionary leaders. There is no match for the UNP that has rendered an unparalleled service to the country from its very inception. Gigantic development projects including Gal-oya scheme, Mahaweli, Victoria, Randenigala and Kotmale projects stand to the credit of the UNP. Former Minister of Higher Education Lalith Athulathmudali initiated vast fields for education and implemented the Mahapola Scholarship scheme to help the universities and other educational institutes."
President Ranasinghe Premadasa's housing programme brought victory to the UNP and enabled it to form a government. The people need employment, housing, schools, common amenities and infrastructure facilities. It is the duty of the ministers to contribute to the development effort with dedication. Many supporters are not happy with us today. They unleash scathing attack on us and I have a fair share of it. One must feed his/her children and not those of others' to have a happier, fuller and a pleasanter home.
My policy is to develop my area within my capacity. I am not in a position to implement massive programmes for want of funds. I am happy that my organizers in the Grama Niladhari divisions are fulfilling their task well. Majority of the people in my area received deeds and loans. This has strengthened the party. It is the duty of all of us to join hands and lead the UNP to victory" PC Member de Silva added.
Senior officials of the Housing Development Authority and members of the Borella UNP organising committee were present at the occasion.