---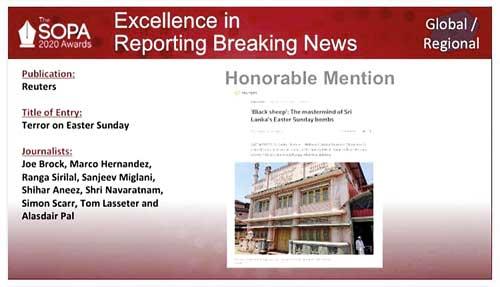 Two senior Sri Lankan journalist won prestigious global awards given by Society of Publishers in Asia (SOPA) for their reporting on the Easter Sunday attacks.
Both Shihar Aneez and Ranga Sirilal were recognised with merit award by SOPA when the two along with a group of journalists reported the attacks for Reuters News Agency in the aftermath of the bombing under the 'Excellence in Reporting Breaking News'.
Their story appeared under 'Black sheep': The mastermind of Sri Lanka's Easter Sunday bombers'.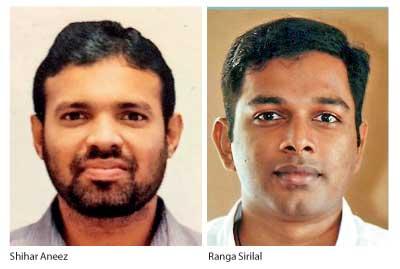 The judges commenting on the news reporting said: "Reuters should be commended for breaking the exclusive story that the Sri Lankan authorities were tipped off about the terrorist attack, but were unable to stop because of bureaucratic infighting. It also did a great job in putting together the profile of the mastermind of the attack, and the CCTV footage of how an attack on one of the churches occurred."
Both journalists left the global news wire service in December after the Reuters' text division closed down its operations in Sri Lanka.