---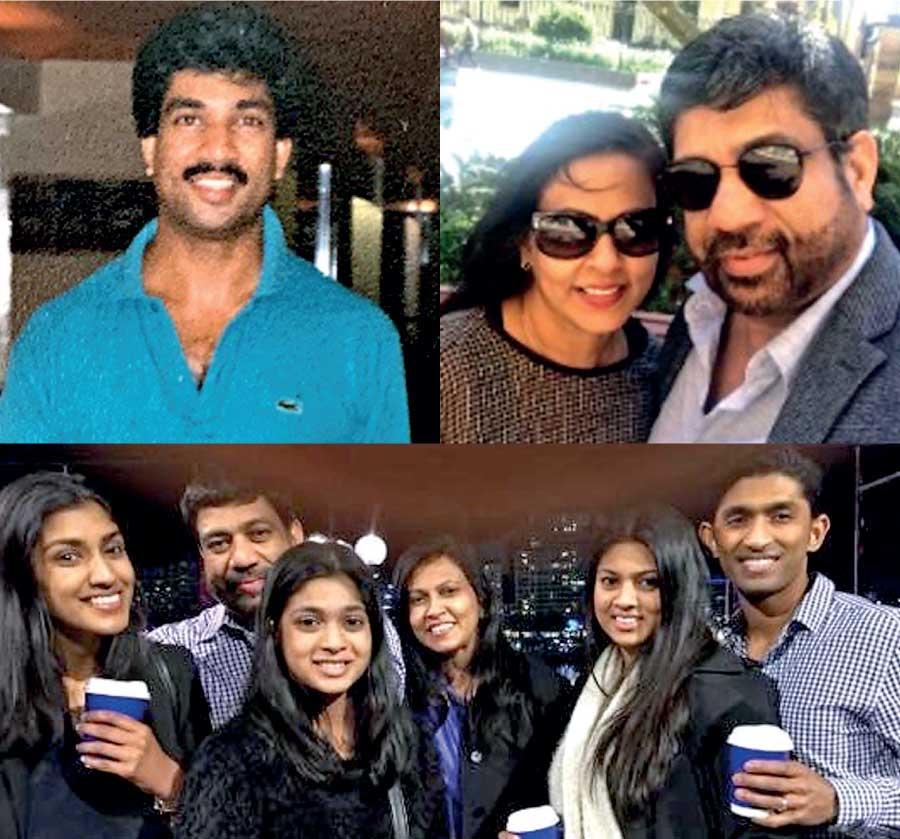 I often wonder where time has gone. Then I see all these faces and realise that I have spent my time well and wisely-Bandu
The month of September was a very significant one to Bandu our classmate. He stepped into his world on the 20th as a bundle of joy to his parents and the significance added on with bliss when he knotted in matrimony and walked on the isle with Namalie on the 15th September thirty-five years ago.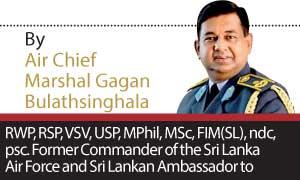 Further, this September adds on another significance but unfortunately, it is on a sombre note. We remember Bandu on the 14th of September 2020 as three months have lapsed by since he departed from us. He was known as Bandu to us at Nalanda and Deva to some others.
Bandu hailed from Galle and had his primary education was at Richmond College. He excelled in track and field events and under-12 cricket at Richmond. Once his family got relocated in Colombo and he joined us at Nalandain 1974 to grade eight.
To be more precise Bandu joined us in grade 8E where we had 50 students. It was a record at that time, being a humongous class and the last guy who joined our class was Deshapriya Kandekumbura who got Fifty as his nickname.

We all had nicknames some relevant and others not but triggered by an incident or deliberate act. Bandu, was named as hava (Rabbit) cannot recollect the fundamental reason for it but, my impression would be due to his fair facial appearance with the notable ears. His physical stature made him outstanding amongst us than characterized by his nickname.
Our class had a mix of students, the bright sparks, not so bright, and avid sportsmen. So Bandu was a mix and match of everything. Though Bandu joined us in grade eight it took no time for him to find friends due to his amiable personality and charm.
Our class was full of energy and mischief with juvenile power. To be more precise nostalgically at that time, we had long desks where four/five students could sit with a matching bench with a backrest in zinc sheet roof building close to the Kithyakara entrance.
Whilst the teachers were conducting the class lot of mischief took place due to this class setting. If I may recollect Bandu travelled to school from Nawala. In addition to the class friends, he had another group of friends who travelled with him from Nawala and the close vicinity of that area.
Bandu, after settling down with his studies, was picked up by Mr Nelson Mendis the great cricketing mentor at Nalanda when he was playing softball cricket at our school grounds. Mr Nelson Mendis had the knack to pick the young cricket talent with potential.

So, Bandu made his entry to serious Bat-and-Ball game. Gradually, he made his inroads in cricket and consolidated himself well as he had a passion for the game.
With him, we had few other classmates who shined on the cricket field, namely Sanath Kaluperuma, Dushan De Zoysa, Darshana Mohotty, Ajith Wickramasinghe, Upul Karunaratne and H.M Keerthi. It was nice to see tall Bandu bowling and not so tall Dushan keeping wickets the "if" combination for Nalanda.
Very unfortunately both of them have departed from us forever. He was a team player and was adored by all his teammates. Bandu built strong bonds amongst them in and outside the dressing room and continued fostering the friendships. He chose the Biology stream for his Advanced Level after excelling at the NCGE but, could not shine to his true potential in academics due to his commitment and diligence for cricket. His priority was always for the game of cricket over his academic pursuit.
"I build myself up with confidence with aggression, and confidence to control the game. If you're the bowler and you've got the ball in your hand you're controlling the game, so you've got to make sure the batsmen know who's boss."Brett Lee
Bandu was a devastating pace bowler who was instrumental in delivering numerous successes for Nalanda. As a paceman, his tall posture was an advantage which made him an asset to the team. Many cricket fans of yesteryear still fondly remember how Bandu who was the vice-captain under the leadership of Shammi Silva, locked horns with Arjuna Ranatunga and Brendon Kuruppu at the 51st Battle of the Maroons.
"Bandu, ...was picked up by Mr Nelson Mendis the great cricketing mentor at Nalanda when he was playing softball cricket... "
It is also recorded that Bandu was one of the highest wicket-takers with 80 plus wickets in a season and won the Best Bowler Award in the 1980 Exide Trophy 50-Over School Cricket Tournament.
Our classmate late Chandana Godamunne and Nihal Pitigala another cricketer who hailed from Galle who is now domiciled in the US were his close buddies and partners in crime. Upul Gamage who was his skipper in 1979, of the Golden Jubilee Battle of the Maroons encounter, continues to maintain the friendship even though Bandu was settled in the land Down Under.
"Many people will walk in and out of your life, but only true friends will leave footprints in your heart"-Eleanor Roosevelt
Upon leaving school, Bandu joined the Maharaja Group, which was an elite business entity at that time.
The Maharaja Group had a trend to headhunt and pick up young talented cricketers with high potential to represent the company with pride. It was a time that there was a proxy war between multinational and local companies to excel in sports of which, cricket being on top.
Later, Bandu changed his career progression field and joined as a cabin crew of our national carrier Air Lanka. At both these institutions, he played a prominent role in mercantile group cricket and besides he represented BRC at Sara Trophy level.

In 1988, Bandu chose to migrate to Australia for greener pastures. He had a successful management career and retired in early 2020 due to health-related challenges. He had a proven track record for being a diligent, sharp-minded and uniquely talented personality who was highly respected. That made him ascend throughout his career in Australia spanning three decades plus.
Bandu, always occupied a position which he effectively leveraged to usher employment to Sri Lankan new migrants and students for them to have a secure foot holding in a new country.
His nobility of helping others was very apparent by his gestures and undertakings. Besides, in Sydney, he had played an active role in many communities based social activities and was a founding member of the Old Nalandians' Association in NSW.
Besides, he was also the President of Sri Lankan Cricket NSW. Further, he had continued to play cricket for Sri Lankan Lions and local clubs until a nagging knee injury compelled him to hung his boots from the most gentlemanly sport and switched on to a mentoring role. He took pride in inspiring the young cricketers and engaged in cricket coaching and mentoring the future Sri Lankan generation in Sydney. He always uses to take his prized copy of the book - "Imran Khan's Cricket Skills".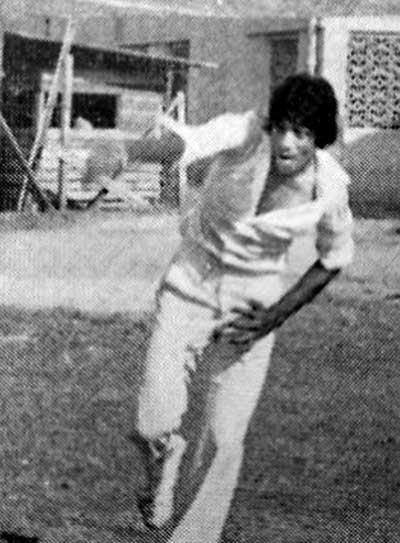 When the tsunami struck the Indo Pacific region on Boxing Day in 2004, Bandu actively organized fund-raising to build houses for the devastated victims. He had continuously been in the forefront of charity events for fundraising in Sydney, where the proceeds were disbursed to the neediest in Sri Lanka. He was also keen on raising funds for the cancer hospital in Sri Lanka. Bandu won accolades for being a social doer.
Further, though Bandu domiciled in the land Down Under, he never forgot to uphold the rich traditions of Sri Lankan culture. He always encouraged their children to be kept abreast of Sinhala/Buddhist customs and traditions.
Bandu loved music especially listening to Sinhala and Hindi songs. As a talented singer, he would often sing along or he would skillfully play the tabla. He had always enjoyed listening to his youngest daughter Tiara singing. Further, the duo often listened to and sang Hindi songs together.

After Bandu's demise in Sydney, the gathering that was present to pay their last respects with the ongoing Covid pandemic at the funeral ceremony, validated the great life he had lived.
Though, we could not be present physically at the funeral ceremony the technological advances gave us an opportunity by real-time imaging of the proceedings. The online eulogies were emotional and very touching that walked through the character and traits of Bandu as a husband, father, relative, friend, peer and a superior. All of the thoughts unanimously concluded, what a worthy personality Bandu was, and his life was worthy of celebration. He was a gentleman par excellence and the family could be always proud of him.
Though his longevity was not to the expectations it was a gorgeous and affluent one.
Namali, Bandu's lifetime partner for 35 years and the three daughters Ranga, Lehana and Tiara, son-in-law Dasantha, and much-adored granddaughters Azalea Beatrice Zelie and Arabella Rose Bella, who cherished Bandu and has very special attachment could rejoice his superabundant life. Let me also acknowledge the inputs given especially, by Ranga Bandu's daughter and his wife Namali in penning out this appreciation.

Also, I take this opportunity to thank all our classmates' and other friends of Bandu who shared their personal experiences with Bandu and also by walking through "back to school".
I regret the inability of acknowledging them individually.
Let me conclude with a post written by Bandu on 20 September 2015, on his 55th birthday, with a family photo, shared by his daughter Ranga, that encapsulated him and his devotion to family.
The caption read: "I often wonder where time has gone. Then I see all these faces and realise that I have spent my time well and wisely."
Bandu was a wonderful husband, father, grandfather and super friend to all. We lost a dear buddy forever but, impressions of him will linger endlessly, Adiós, amigo.
May Bandu attain the supreme bliss of Nibbana!