---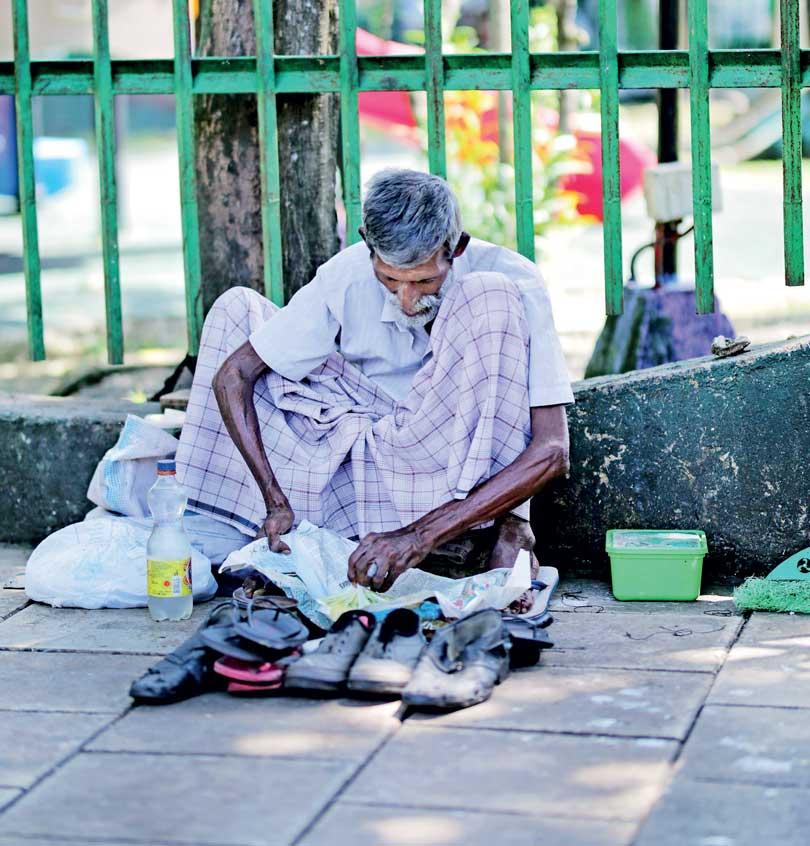 Most elders don't have specialised attention
Pics by Damith Wickramasinghe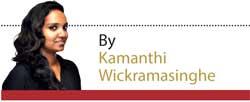 Our grandparents have been an integral component in the home setup. But as priorities changed, the majority of today's younger generation doesn't have the luxury of growing up with them, owing to various reasons. While some of these elders require assisted care, others spend their time at elderly homes. According to World Health Organisation (WHO) statistics the global population aged 60 years or above was 962 million back in 2017 and this number is expected to reach 2.1 billion by 2050. In such a backdrop, we as a developing nation need to plan ahead on how we could use them as a resource. The theme for this year's International Day of Older Persons as declared by United Nations places emphasis on 'The Journey to Age Equality' thereby focusing on pathways of coping with existing and preventing future old age inequalities.

With that in mind, the Dailymirror sheds light on the local situation and our responsibility in providing a happy and safe environment to older persons.
We have a long way to go :
Dr. Saranajeewa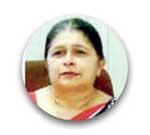 "In Sri Lanka as at 2012 we had12.4% of people who were above 60 which will be doubled by 2050 and we need to be ready to accept it," opined Dr. Deepa Saranajeewa, Director at the Youth, Differently-abled and Elderly Persons Directorate which functions under the purview of the Ministry of Health. "One way to look at it is to expand the retirement age and in turn it would be more economical and they would be more productive. Being healthy at a young age helps long-term, but for that there has to be more awareness done by the public health sector. In the developed world there are pre-retirement and elderly care programmes. But in our situation we are fond of home-based care. Other countries would outsource a caregiver and provide home-based care. But here we only have elderly homes."

According to her, the Postgraduate Institute of Medicine has recently commenced a Diploma in Elderly Care specializing in Geriatric Medicine, but students don't have a place to practice once they finish their training."One of the main objectives of this Diploma is to get more trained officials to work with elders. Most elders receive treatment in the common ward and they don't have specialized attention. On the other hand they only receive secondary and tertiary care and no intermediate care. Therefore, we are planning a pilot project at the Athurugiriya Hospital to give intermediate care for long-term patients. At the moment we are laying down the criteria to get patients. Upgrading toilets to disabled-friendly status is another item on our agenda. Giving care and attention to elders by guardians or their caregivers is becoming a challenge especially in areas such as Colombo, Kandy, Galle and Gampaha because these areas have a high working population. So we thought of establishing elderly dare care centres in these areas. We also need to provide a good geriatric training for health sector officials. On the other hand, a friendly and safer environment is a must for elders. You need to maintain an elder's health status preventing them from being disabled. After 80 if they have a fall, they will have a difficult time. But now the disability ratio is reducing. We also have introduced standards for elders' homes thereby regularising them through a regulatory body with the assistance of the private sector.We also need walking paths, disabled-friendly toilets and improved access for differently-abled people and as such we have a long way to go."
In the developed world there are pre-retirement and elderly care programmes. But in our situation we are fond of home-based care

The increasing elderly population is a resource :
Dr. Maduwage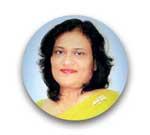 "A pregnant mother has to think that one day her child will become an elderly citizen and therefore she has to think of the child's nutrition before they see light in this world," said Dr. Shiromi Maduwage, Consultant Community Physician at the Elderly and Disability Care Unit, MOH. "Out of the 12.4% elderly persons in the country, females outnumber the males. Due to the improvement of health and quality of life, their life expectancy is more.

Out of health implications we have seen an epidemiological transformation as well. Initially we saw more infectious diseases, but now it has moved to non-communicable diseases which is prominent among them. Females also have other gynaecological problems too. Then there are certain hidden diseases which the public hasn't been made aware. The other factor is mental status and conditions such as dementia, Alzheimer's and loneliness is high. Mobility problems are high due to environmental issues because most places are not elderly friendly."
Speaking further she said that they are trying to bridge the generation gap between children and the elderly. "For that we have specially designed kits which include most features of a disabled person from blurred vision to hearing impairment. Through this students realise that their grandmother or grandfather is experiencing a similar phase and will help develop empathy. In the Sri Lankan context we have identified elderly committees functioning at District, divisional and provincial level and they do a lot of social work. We are going to use them for health-based activities as well. We also have a plan to provide assistive devices, but currently there are issues in maintaining and certain other practical issues. Everybody needs to plan the phase of retirement in advance. Although we are busy with our commitments we may have other talents which we haven't explored yet. So if we know what we are good at, after retirement we can focus on them. Due to certain underlying issues, we have also realized many elderly abuse cases and this is why we want to ask people to plan their retirement early. After all we take this increasing elderly population as a resource."
Through this students realise that their grandmother or grandfather is experiencing a similar phase and will help develop empathy

A care home should be the last resort :
Madara
Having completed a bachelor's degree in Health Studies and Gerontology at the University of Waterloo, Canada followed by a Master's in Public Health with a focus on Gerontology research, Madara Marasinghe is an exception. Continuing her studies as a Ph.D candidate in Public Health and Health Systems with a focus on Gerontology she says that it has been quite insightful to work with older adults. "For anyone who is thinking about studying Gerontology, it is a really important and exciting field to study. There are so many ways that you can contribute to society. The work you do will help older adults of today who might be your grandparents, older adults of tomorrow who would be your parents, and older adults of decades to come who would be you."

When asked how Sri Lanka could improve elderly care facilities she was of the view that care homes should be the last resort for an older adult to go to. "This could be an option when they absolutely cannot live at home due to extreme limitations or health conditions that need to be monitored 24/7. Most older adults prefer to age in their homes. We all want to age in a place where we are comfortable and surrounded by familiar people and things. When thinking about improving care homes in Sri Lanka, we have to think about making it a person-centered place. A care home will be the older adult's home. That is where they will live. It should not give the feeling of a facility, it should give the feeling of a home. When I first started to volunteer at nursing homes, it was really exciting, but after seeing certain aspects of care homes, I started to realise that, that is not how some things should be. Social isolation, depression, negligence, elder abuse are things that quietly exist in care homes. If we are going to alter care homes in Sri Lanka, we have to create a better space to avoid these issues."
"When thinking about improving the quality of life of older adults, Sri Lanka's next step should be to think about providing health and social support services to assist older adults Age in Place safely and independently," she continued. "The provision of such services expands from providing direct health and support services such as home care services to designing age-friendly communities in the country.

For example, this means having public spaces and buildings such as grocery stores, markets, hospitals, stores, cinemas, or airports designed to accommodate older adults with or without a disability."
For anyone who is thinking about studying Gerontology, it is a really important and exciting field to study. There are so many ways that you can contribute to society

"Considering where we are at as a country, keeping in mind the nature of politics in Sri Lanka, it is crucial that Sri Lanka makes use of knowledgeable individuals who want to make a change in the country. Not just in healthcare, but in all other areas as well. I truly feel that the time for that change in Sri Lanka is now and if we do not change now, it would be a cycle of struggle for development," she concluded.