---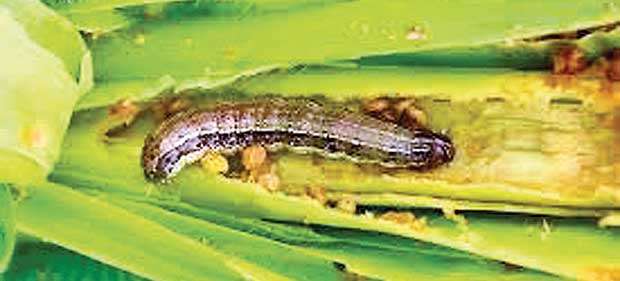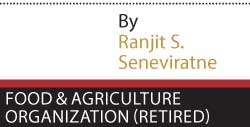 With reference to the Sena Caterpillar menace, while chemicals, Dhahiya Ash etc. are aimed at the caterpillar, perhaps a simple technique I saw many years ago, in Indonesia or North Korea (I cannot quite remember where) could be used against the adult moth, as a way of widening the scope of measures used against the menace.
Moths fly at night and are known to be attracted by light. The simple device I saw was a container (like a white basin) with a lighted flame (like a bottle-lamp) and a simple clear glass or plastic cylinder (to prevent the wind from blowing out the flame), placed at the centre of the basin.
There were literally hundreds of these "basins" all over the fields, even extending to the horizon. When I inquired what these were, I was told that the local farmers made these to kill flying insects. They told me the light attracted night-flying insects, especially by the light reflected off the ripples in the water, (which is perhaps why they used a white basin). The attracted insects just fell into the water. I am not sure whether they put a little oil to float on the water, to get the water to "stick" to the wings and trap the insects.
Another simple technique I saw (in India I think) was "dusting" the plants using a small leafy branch, with a slurry of cow-dung (fresh cow-dung mixed in water). Apparently insects do not like to lay their eggs on leaves contaminated with the smelly dung and dung does not harm the leaves.
These are simple "do it yourself" (DIY) techniques (including physically removing the eggs stuck to the underside of leaves) that the farmers and villagers, their children (finding the egg masses could be made into a game for the children, with a suitable Prize, etc.) so that all could join in to wage "war" on the Caterpillar, as suggested by the President.