---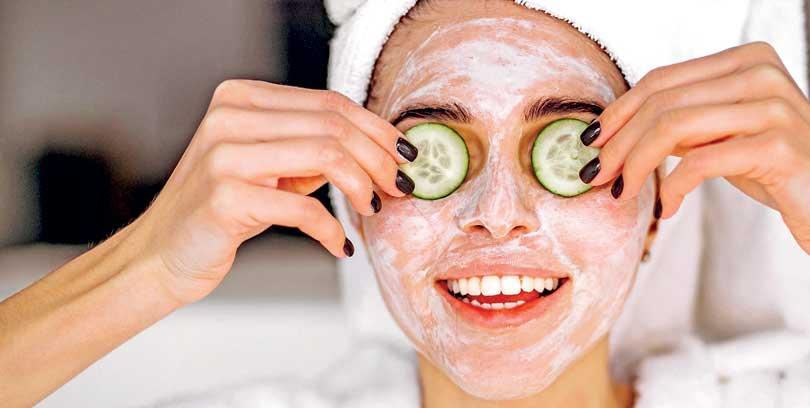 Imagine a girl turning permanently pale just before her wedding? This is one of many reported cases that was a result of opting for instant whitening creams. Gone are the days when girls opted for herbal products to achieve a fair complexion. Also gone are the days when 'sudu wunama lassanai' (you are beautiful when fair) was a remark that girls longed to hear and lived by. In today's context it is alright for a girl to have a tanned complexion and skin colour isn't considered a barrier in life anymore. Most products promise results within days, weeks and months and many customers, including males, fall prey to these advertising gimmicks. If at all a product makes you anything more than fair, and that too within a shorter period of time, that is because of the heavy Mercury content which is included. This has now been scientifically proven and the adverse results brought about by Mercury are irreversible. Apart from Mercury, these products also contain heavy metals such as Arsenic, Cadmium and Lead.
In this backdrop, the Daily Mirror sheds light on the cheap cosmetics industry and what customers need to look for when purchasing these products.
---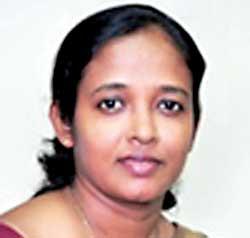 Most of these products have no indication about their home country. Some don't even have a certificate - Samantha Karunaratne
---
The 'Underground' market
Pettah, the pulsating heart of Colombo, is a hive of activity during the day. It is also where most people find an easy income through various means. Notorious for various activities, it is also where most cheap cosmetic brands are being sold at not-so-cheap prices. These arrive in bulk and cosmetic shops are clever to keep them in stores and sell as per their requirements. Most shops sell them on wholesale especially to those planning to setup salons etc. When the Daily Mirror visited Pettah, we were asked to go 'underground'. Down small alleyways, one could find many such 'undergrounds' in close proximity to the Red Mosque. When asked for the best whitening cream, Pakistani and Thailand brands are recommended. These products are priced at exorbitant rates. According to the sellers, most customers ask for these brands because they have used these products for a long time. Although much has been spoken about brands such as Goree, Nuha, Caike, Golden Pearl and Layla, they continue to remain on shelves and are sold to customers at their own risk.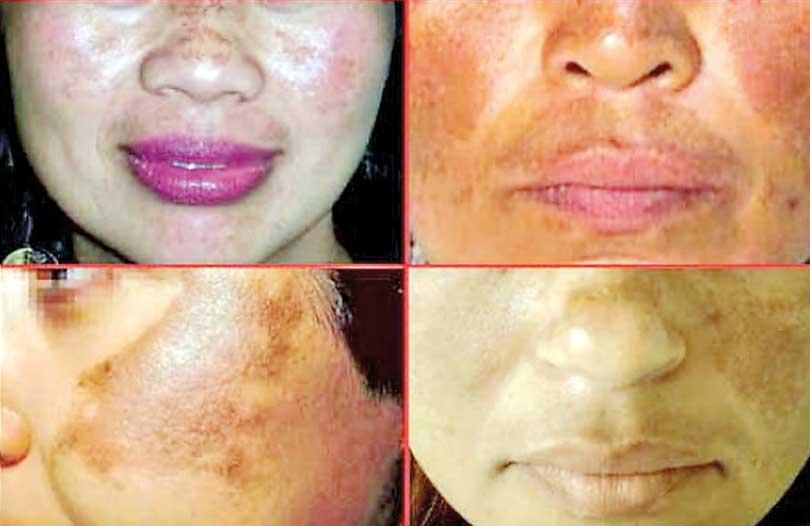 ---
Toxic effects of Mercury on adults, children and fetuses
Damage to neurons
Mental retardation and development disabilities in babies
Kidney damage
Skin rashes and discolouration
Irritability
Tremors
Changes in vision and hearing
Memory pr oblems
Depression
Numbness and tingling in hands, feet or around mouth
Lung, stomach and intestinal damage
---
No space for ethical marketing today: CAA
"It's better if there could be a regulation at the time these cosmetic products enter the country," said Samantha Karunaratne, Deputy Director Consumer at the Affairs & Information at the Consumer Affairs Authority (CAA). "We only have the authority to go in search of items once distributed locally and this is a difficult task. There are various products in Pettah that promise quicker results. They do give quicker results because they include ingredients such as heavy metals which have exceeded the set standards. The fairness is a result of Mercury and the standard is 1 mg / kg, but some of these products for example, a brand named Maalika had 51,000 mg of Mercury / kg. Most of these products have no indication about their home country. Some don't even have a certificate. Unless brought in illegally, the Customs too can't confiscate these products. Most of them are brought in individually. We have issued a Gazette with the Sri Lankan standards for whitening creams, waxing creams, moisturizers, body lotions, sun creams etc. With that we can test these products, but the cost of testing is very high. A test for heavy metals is Rs. 12,000."
She further said that the CAA has found that mothers apply these creams on their children. "Most distributors don't read the instructions mentioned in the products. This is why they keep them exposed to sunlight even though the tube mentions that it should be stored at (25°C). We have found that most shops in Pettah buy these products in bulk. Then they put creams in small tubes and even go to the extent of breaking thermometres, adding the Mercury and mixing it before keeping them for sale. This is because you need to have a licence to sell Mercury and by purchasing a thermometre their goal could be achieved."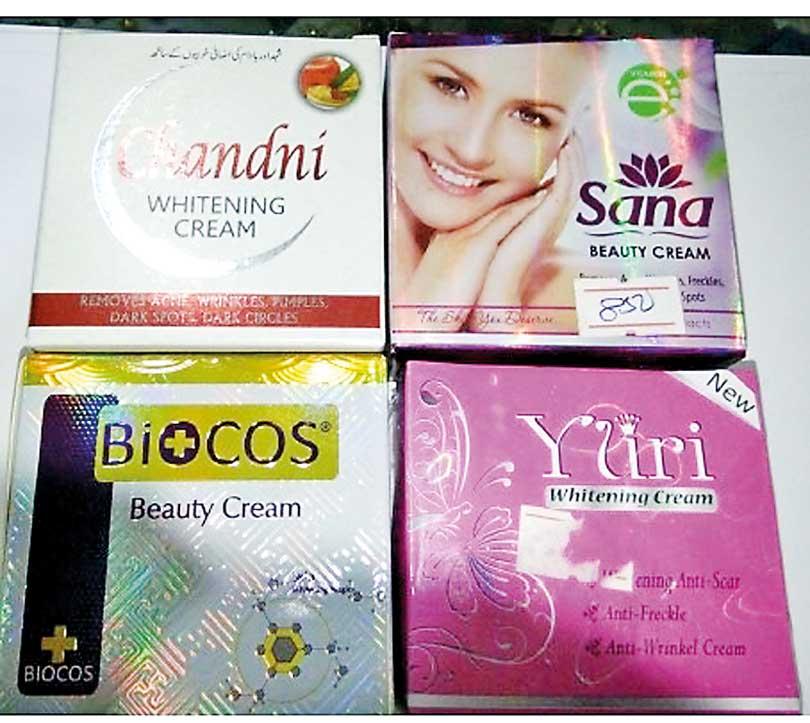 "Today there's no space for ethical marketing," she said, adding her concerns about every product available in the market at present. "Everything from what we eat, drink and use on a daily basis has been manipulated in such a way, so that the consumer has to experience adverse results. If you want to have fair skin, you should consume fruits, drink much water and bring about changes internally. Back in the day our mothers used to apply turmeric, kohomba and other herbal products to get fair skin and we never saw negative results. The skin was healthier. But with these products, the skin does turn fair and then wrinkles and rashes would develop. So one should be alert on these products and should never request for sponsorships from distributors or manufacturers as they would then promote these cheap products among more consumers.
It is common to see women interested in buying skin whitening creams to turn fair. The fairness factor depends on the Mercury content. The standard is 1 mg of Mercury / kg, but in the Sri Lankan market we have found products that had a Mercury content of 9000 mg / kg - Dr. T.D.C.M.K Wijesiriwardena
Nothing called a 100% herbal or natural product: ITI
"Most products found in the market are unregistered," said Dr. T.D.C.M.K Wijesiriwardena, Principle Research Scientist – Herbal Technology Section, Industrial Technology Institute (ITI). "In the market we can find two kinds of cosmetics which could be categorised as either rinse-off or leave-on products. These could be found in salons and various cosmetics shops. But products found in pharmacies are registered. It is common to see women interested in buying skin whitening creams to turn fair. The fairness factor depends on the Mercury content. The standard is 1 mg of Mercury / kg, but in the Sri Lankan market we have found products that had a Mercury content of 9000 mg / kg. Even if there are five or ten milligrams it has exceeded the set standard. In Sri Lanka, most creams and lotions are registered under the SLS 743/2014 standard. This standard determines the limits for heavy metals such as Arsenic, Lead and Cadmium which are also found in cosmetics in addition to Mercury."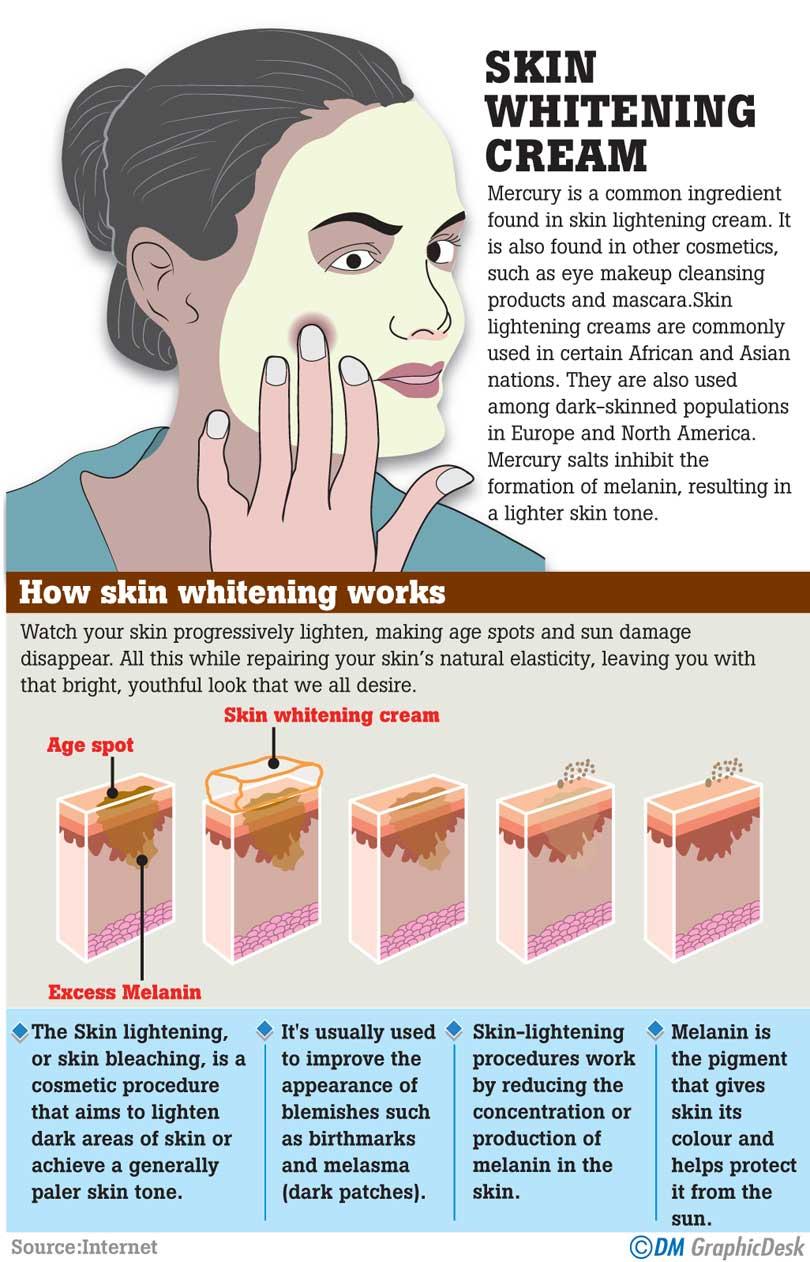 Dr. Wijesiriwardena also pointed out that it's important to check the microbial content in these products. "Most cosmetics are made from water. In Colombo, one could use either tap water or well water for this purpose. But in areas like Hambantota and Kurunegala there's a certain hardness in water and such factors could bring about changes in these products in relation to stability and fungal growth. On the other hand we can also find faecal contaminated water, especially water contaminated by the growth of E. Coli bacteria. Then there are gram positive and gram negative bacteria which could be harmless as well as harmful to your body."
---

But in most products you don't have a label or you have an instructions manual in another language - Dr. Nayani Madarasinghe
---
"Certain cosmetics could turn acidic and their pH would change," he continued. "Most cosmetics include a range between pH 5.5-6.5 which is considered as ideal for the skin. As mentioned before, we can find leave-on products such as moisturizing creams, lotions etc. and rinse-off products such as body wash, face wash, shampoo etc. In any of these products the pH shouldn't be acidic. It should lie in between pH 7.4-7.5. Our skin has a particular pH and it varies among people. If your skin has a pH of 5.5-6.5 and you apply a face wash that is set at pH 8, your face turns basic and in turn would expose your skin to dust and germs in the environment. On the other hand, most lotions have what is called the Sun Protection Factor (SPF). Some products are set at SPF 7, 32 etc and it is this factor that protects the skin from the sun. So higher the SPF, higher the number of hours that will protect your skin from the sun. People in countries such as India apply coconut oil and castor oil on their skin to protect it from the sun because they cannot afford these products. But these oils are already incorporated in certain creams and lotions."
The Daily Mirror also found that although certain products need to be kept at room temperature (25°C), most of them are kept on shelves exposed to the sun. When asked how this would affect the pH, Dr. Wijesiriwardena said that most products in the market are made using formulas downloaded from the internet. So these products absorb sunlight and the entire formula changes as bacteria start working on them, thereby changing the pH. This is why consumers need to check out and purchase Good Manufacturing Practice (GMP) certified products. When making cosmetics, deionised water should be used. What you get is an emulsion which is set at a particular pH and temperature. When exposed to sunlight where the temperature is higher than room temperature, this emulsion breaks and therefore the colour, texture and pH also change. This is an irreversible process and thereafter there's no use in the product. But these are the products which are sold to customers. After all, there is nothing called a 100% herbal or natural product. It is only soap that could be 90% natural whereas the remaining 10% includes chemicals and preservatives."
Market flooded with cheap products after CDDA was repealed: CMA

"With the Cosmetics Devices and Drug Act (CDDA) being repealed, the market was flooded with cheap brands," claimed Prof. Nimal Punyasiri, President of the Cosmetics Manufacturers Association. "But after much canvassing by the CMA the National Medicines Regulatory Authority (NMRA) is now regulating the cosmetics market. For two years there have been Mercury containing products coming into Sri Lanka. But still there's no mechanism to regulate cosmetics that are being smuggled in. These are Pakistani brands and if we could bring about a way to check Pakistani flights, we would be able to control this issue to a greater extent."
Be satisfied with your birth colour: Dermatologist
Speaking on the topic, Consultant Dermatologist Dr. Nayani Madarasinghe, said that people in countries exposed to a lot of sunlight have melanin in their skin. "In most countries exposure to sunlight cause cancers, but here we don't have many such cases because melanin protects our skin from developing cancers. People should admit the fact that having fair skin isn't the most beautiful choice and that their skin colour is something that cannot be changed permanently. There are various skin whitening products in the market and for the past many years we have had a challenge in registering products and regulating the market. Even at the moment we can't guarantee that there are only quality products in the market. On the other hand, with the trend in online shopping, health authorities don't have any control."
Speaking further she said that customers should check the label of the product before purchasing. "But in most products you don't have a label or you have an instructions manual in another language. Three ingredients which shouldn't be included in cosmetic products include mercury, hydroquinone and steroids. But some manufacturers don't include these ingredients in their labels even if they are present. In Sri Lanka we are not equipped with proper lab facilities to test these ingredients. With regard to mercury, people will develop conditions such as skin rashes and other side effects such as protein leakage in kidneys, body pains and neuropsychiatric issues such as sleep disturbances and shivering.
Dermatologists use steroids in medication and one side effect is skin whitening. This is a drug which has to be given with caution
These cases have been proven. It could even affect other people in your household. With heavy metals such as mercury, the danger is that once they are washed away, it would enter the water cycle which will be consumed by fish and we humans eat these fish. In case if a pregnant woman eats fish then she would have complications when giving birth. So it's a vicious cycle. Dermatologists use steroids in medication and one side effect is skin whitening. This is a drug which has to be given with caution. And when used in excess it would cause pimples, excessive hair growth, skin thinning and abnormally white skin. Hydroquinone was used in certain percentages earlier, but prolonged use is not recommended and it's now completely banned in most countries."
According to Dr. Madarasinghe, the prolonged use of a skin whitening product would cause many problems. "Certain side effects such as pimples could be cured, but some symptoms are irreversible," she added while suggesting that the use of sun protection cream will increase fairness in the skin. If you can't avoid the sunlight, use an umbrella or a cap, you will turn fair. In this case you should apply sun cream half an hour before you go out, reapply every three to four hours and a thick layer should be applied all the time. However, it is better for a person to be satisfied with their birth colour."