---
Why we need to change our perspective on Climate Change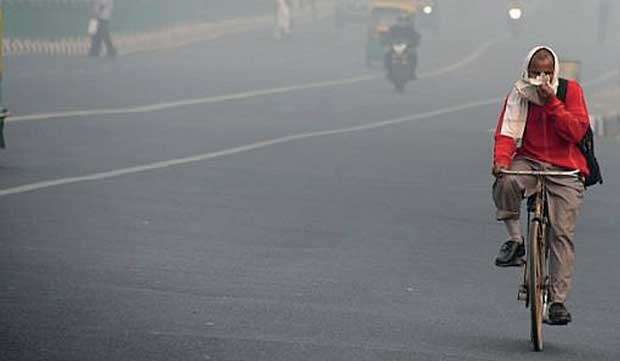 Scientists of the IPCC assert that in order to retain global warming below 2 degrees, countries must commit to proactive action

With the most recent data available -- for 2017 and from 1998 to 2017 -- Sri Lanka ranked second in the list of countries worst affected in 2017

a Sri Lankan innovator seeks to help the country navigate the roads towards eco-friendly living with his endeavours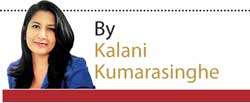 The world's leading climate scientists have sounded the warning call, giving us an ultimatum to change the world. In October this year, we were given 12 years to change; to change the way we think and the way we consume -- simply put, the way we live.

During these 12 years our goal would be to retain global warming at a maximum of 1.5C, beyond which even half a degree would mean devastating changes -- worsening the risk of adverse weather conditions, such as flash floods, droughts, extreme heat and ultimately poverty for more than millions across the world. Extremes Sri Lanka is all but unacquainted with.

The landmark report by the UN Intergovernmental Panel on Climate Change (IPCC) released in October noted that unprecedented changes and commitment were required to preserve earth as we know it. Hot on the heels of the IPCC report came the Global Climate Risk Index for 2019, which analyses the extent to which countries and regions have been affected by impacts of weather related losses. With the most recent data available -- for 2017 and from 1998 to 2017 -- Sri Lanka ranked second in the list of countries worst affected in 2017, while Puerto Rico topped the list. Reconfirming earlier results of the Climate Risk Index, where Sri Lanka ranked fourth in the 2018, the report exposed that less developed countries are generally more affected than industrialised countries.

Clock is ticking

Prof. Dilanthi Amaratunga, Head of the Global disaster Resilience Centre at the University of Huddersfield notes that climate change is running faster than we think. She highlights the importance of taking critical action to combat both the changing climate and global warming. "Adopting the Paris agreement in 2015 by 195 nations was a landmark event. According to Article 2 of this Agreement, the central aim is to strengthen the global response to climate change by keeping the global temperature from rising during this century, and keeping it well below 2 degrees Celsius above pre-industrial levels. This also means we must pursue every effort to limit the temperature increase even further to 1.5 degrees Celsius," Prof. Amaratunga stresses.

Climate change actions will not merely help reduce global warming, according to Prof. Amaratunga, as it needs ground level actions in order to combat the threat. "For instance, reforestation which is a key Disaster Risk Reduction measure, can be done with the engagement of communities, to help control local temperatures in the long-run. This will significantly support the reduction in global warming," she insists. Merging disaster risk reduction measures with climate change adaptation will help expedite the process of combating climate change and global warming, Prof. Amaratunga adds.

Scientists of the IPCC assert that in order to retain global warming below 2 degrees, countries must commit to proactive action, which they state are both affordable and feasible. Meanwhile the preliminary findings of the Inclusive Wealth Report of 2018 presented by the UN Environment Programme exposed that while overall global wealth is rising, the increase for many countries comes at the expense of environmental assets, such as water, clean air, forests and biodiversity. Sri Lanka is undoubtedly among these countries pursuing development at the cost of great environmental damage.

"The health of an economy is drawn from the health of the environment," said Pushpam Kumar, Senior Economic Advisor at UN Environment and coordinator of the report. "To make the right choices that will keep us on a sustainable path, we have to be able to properly measure our progress."

The report highlighted that carbon damage as a share of inclusive wealth, produces a stronger effect on small countries because their inclusive wealth tends not to be sufficiently large enough to absorb such shock. It states in absolute terms, carbon damage is relatively large in high-income countries.

Walking the talk

While industrial giants such as China contribute heavily towards carbon damage, in Sri Lanka it is the transportation sector which chiefly contributes to carbon emissions. As the island experienced sudden post war economic growth, the country's urban infrastructure is now burdened with disproportionate volumes of motor vehicles as a result. Daunting as it may be, a Sri Lankan innovator seeks to help the country navigate the roads towards eco-friendly living with his endeavours.
Sasiranga De Silva, a lecturer at the University of Moratuwa, invented an electric conversion kit for trishaws or tuk-tuks. "It's basically to convert the existing power-train and install an electric motor and lithium battery pack," De Silva elucidates. Together with his team De Silva has been developing an affordable conversion kit that will allow tuk-tuk drivers to convert their vehicles to an electric power-train that will generate zero tailpipe emissions.Asked of the idea behind his innovation, De Silva explains that it is one of the most sensible approaches to limit carbon emissions in the country. With more than 300,000 tuk-tuks on the streets of Colombo alone, De Silva's approach does seem to have taken the correct direction. "The transport sector is what contributes to emissions significantly. We have the capacity to do a lot more to improve this situation. Even though the government restricted the import of two-stroke tuk-tuks citing their low efficiency, more than 300,000 such vehicles operate on our roads. My objective was to find a solution to the pollution caused by these vehicles without endangering the income obtained by these trishaw drivers, upon which many families rely on." He adds that there exists several other companies which have been developing green solutions for vehicles, some even developing hybrid conversions kits.

De Silva is now fine tuning invention together with his team. "We haven't done any road testing so far and it has only been tested inside the university premises. Until safety is assured and the performance range has been evaluated we won't be putting it out on the roads," De Silva discloses.

Asked of the challenges in introducing his solution to Sri Lanka, the young innovator notes that the challenge lies not in the manufacturing of this retrofitting kit but getting through the hurdles of taxation. "Battery cells, mechanical components and motors are subject to considerably high taxes. Therefore sometimes we're unable to afford the conversion since there is no subsidy or concession. A brand new tuk-tuk will cost approximately Rs. 700,000. The cost benefits of running the vehicle with electricity would be around Rs. 300,000 to 400, 000. Yet the problem is that the lithium ion battery is very costly and sometimes the conversion cost would cost as much as a new trishaw," De Silva stresses. "Therefore the real challenge is to maintain the cost at a reasonable rate."

Meanwhile De Silva is currently testing the conversion kit's ability to afford the same range of distance covered by fuel. "Since there are not many charging stations in Sri Lanka, drivers would have to bring their vehicle home to recharge. Therefore we have to be able to give them the same range of at least 100 km," points De Silva. According to a survey conducted by his team, a battery pack can cover a distance of around 100 km to 120 km on an average before the battery has to be recharged, another aspect of his invention he's looking into improving.

In March this year, the UN Environment Programme hosted the Asia-Pacific Low-Carbon Lifestyles Challenge which aims to mobilise and support young people with business ideas on how to foster energy-efficient, low-waste and low-carbon lifestyles. Among the twelve Asian entrepreneurs awarded for forward-thinking environmental solutions was Sasiranga De Silva. "My submission was selected for the final twelve out of 180 proposals under the Low Carbon Mobility category," De Silva notes.

After nearly two weeks of disagreements, the world last week agreed to the Paris Rulebook, a set of rules to help curb global warming. Adopting this agreement at the 2018 United Nations Climate Change Conference in Katowice, Poland was an important moment for climate diplomacy. Especially as vulnerable countries, including small island states such as Sri Lanka who could see entire territories disappear as seas rise, agreed to the text to ensure the rulebook moved forward. However Climate Change is a global phenomenon which can only be overcome by collective effort. While governments have been taking a backseat in the battle against climate change, businesses big and small have been prompt in action. Perhaps the achievements of young entrepreneurs such as Sasiranga De Silva may serve as a reminder to our own government to rise up to the challenge of delivering faster change.
Email: kalaniwrites@gmail.com