---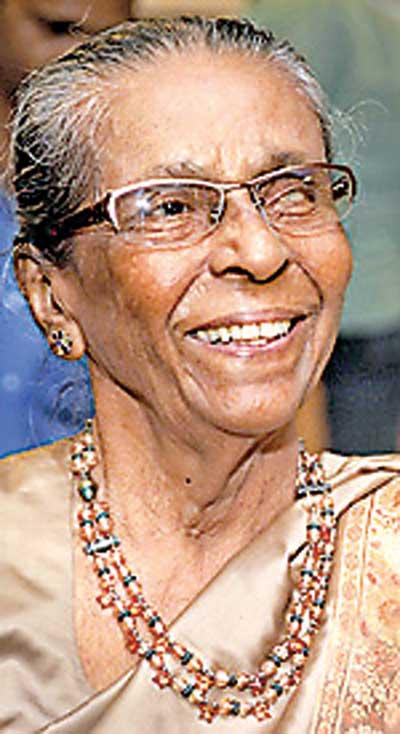 The late versatile artist and storyteller for our children in particular, has passed away at 93 with much sorrow for most of us.
The name Sybil Wettasinghe is synonymous with juvenile literature in the country. She wrote in Sinhala and English. One of her books is translated into Tamil as well. Sarojini Arunasalam, daughter of the late Scholar and poet, Sovanna Nadarasa has done that.

What made her long standing dedication to produce children's literature, was the child in her with such imaginative capability and travel towards fantasy to enthrall young minds. Additional virtuosity was that she was a fine illustrator with long experience.
Her book in Sinhala, 'The Child in Me' has seen more than four editions. Her English version has seen more than two editions.

We learn that this was her autobiography and would have been published in other world languages.
In 1996, her book received the Gratiaen Award.
Although her books were for children adults too enjoyed her stories. The writer's own childhood is recreated in one of her books that spanned 94 pages.
Her friend Vijitha Fernando has written the foreword. I agree with her comments.
The comments read: 'Reading through the vignettes,a series of events, people, situations, and incidents pass through as if they're etched on a screen and one sees flashes of life of a time long gone.'

The lady from Gintota was a grandmother of many children. She had written more than 100 books that delighted children. Nostalgia was the keyword for her yearning for the past several years.
The book is very interesting to a man like me , who is not from the South of Sri Lanka. We can have an insight into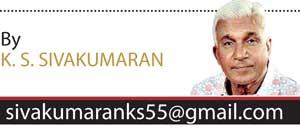 the inner personality of a talented person when she narrates her autobiography; as experienced by her when she was only six years.
Sybil's style of writing is feminine; which only women are capable of doing, especially when they are deceptive.
Look at her word picture on page 74.

"Hell was lit up with glaring harsh red lights. Puppets in the form of human beings were sent up the tree of thorns and pulled down unmercifully. Fiery molten lava was poured down the throats of some puppets depicting people. It was a display of torture for wrong doers, while they lived on earth."
The book reads like fiction, but it is a register of actualities and may be called a "faction" meaning fact and fiction.
The Thamil version of the book was handled by an experienced translator, familiar with Sanskrit, Sinhala and English; apart from her own Thamil.
Children of Sri Lankan origin and living in foreign countries with no knowledge of the ideal world that was our country should enjoy her books that are available in English,Sinhala and Thamil.