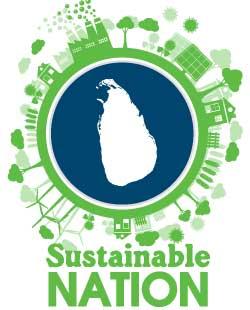 At the Daily Mirror, we believe that climate change is one of the greatest threats that we, as Sri Lankans, will face in the future. Therefore, we intend to provide our readers with local and international content with the objective to educate and inspire. We would also like to learn from our valued readers about any ongoing initiatives in making Sri Lanka a more sustainable nation.
We aim to explore sustainable ways of living that have the most positive impact on not just our natural environment, but also for humans and animals.
While topics such as global warming, pollution, and inequality are confronting, we believe it's time the media stopped shying away from these issues and became an active participant in finding solutions - and we hope you will join us.
---

The global palm oil industry provides a good example of how rapid industrial expansion leads to serious environmental consequences
MIND Analytics & Management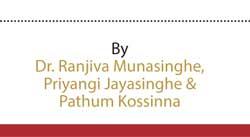 Background
The industrial impact on the environment is a major issue in sustainable development with some arguing that negative environmental impacts are inevitable along our path to economic growth. Once we pass certain thresholds of the environment, in particular beyond nature's ability to replenish itself, economic growth is also placed in jeopardy. As a result, the essential economic growth required to shelter the poor and vulnerable is also at risk. Under a balanced sustainable framework, our economic success depends on the health and vigour of our eco-systems.

The global palm oil industry provides a good example of how rapid industrial expansion leads to serious environmental consequences. According to the European Palm oil Alliance (2016), the consumption of palm oil has grown by 318% between the years of 1995 to 2015, making it the most consumed oil in the world. This huge demand and resulting economic benefits are driving countries and business giants to invest in palm oil manufacturing. Researchers at MIND institute in Colombo argue that addressing the maintenance of eco-system health while also being focused on increasing economic growth is a complex task that requires multiple analytical tools with a multi-disciplinary perspective. This article is based on a study published in the Journal of Sustainable Production and Consumption in January 2019 by MIND institute on life-cycle based sustainability analysis (LCA) in the palm oil industry in Brazil.

Environmental Impacts
The first stage in palm oil manufacturing is the conversion of the state of the land from its current state (natural forest, agricultural land, abandoned land etc.) to the cultivation of palm trees. 85% of the world's palm oil is produced in Indonesia and Malaysia, where natural forests are being cleared to accommodate the cultivation of palm trees. Deforestation is associated with multiple environmental issues at local, regional and global levels. The most devastating impact is that of greenhouse gas (GHG) emissions, including the release of sequestered carbon from tree felling and peatland destruction. For example, primary forests in Indonesia can store approximately 230 tonnes of carbon per hectare while palm oil plantations can only store around 91 tonnes per hectare indicating a significant loss in carbon storage capacity from land conversion. Another major impact of deforestation is the loss of bio-diversity due to habitat destruction, including the loss of rare and endangered species. The Bornean orangutan (Pongo pygmaeus) is a case in point with the IUCN officially listing this species as critically endangered in 2016. Deforestation also leads to the loss of key ecosystem services.

Economic and environmental efficiency is a common argument for the expansion of palm oil cultivation. For example, palm oil has a high yield per hectare, yielding four times as much oil as from the same land area as coconut. The associated increase in profitability may lead to an increase in acreage for that activity which then negates meaningful sustainability goals, i.e. more forests would be cleared for palm oil production. It should also be mentioned that even though the water intake per hectare is relatively competitive for palm oil compared to alternative crops, it is still an environmental concern, especially if the acreage increases.

In Sri Lanka, there is a growing demand for palm oil cultivation to meet the increasing vegetable oil demand of annual consumption of 160,000 MT (compared to 53,000 MT of coconut oil produced) according to a report by the Central Environmental Authority (CEA) in 2018. To meet this demand deficit, domestic cultivation of palm oil by large scale companies is encouraged with government pledges to increase the cultivation up to 20,000 hectares. Although no deforestation is expected, concerns on environmental impacts warrant detailed analyses.

A recent article published by MIND institute analysed GHG emissions from the life cycle of crude palm oil (CPO) production (after land conversion stage) using a case study in Para, Brazil to inform manufactures towards sustainability strategy. LCA has the potential to uncover unforeseen problem areas for excavating deeper. This study has considered four stages (a small description of each stage is given below) and results are summarised in Figure 1. The four stages are: 1) nursery – which involves the growth of palm seedlings that can be planted in the plantations; 2) plantation management – which involves the growth of the plants and their harvests for 2 -25 years; 3) harvesting – which involves manual harvesting of the fresh fruit of the palm trees and transport to the factory; 4) extraction –which involves extraction of crude palm oil from the palm fruit at the factory.

In summary, the environmental and social impacts of the palm oil industry are many and diverse. Sustainability analyses in palm oil production in Sri Lanka should take into account local conditions, as well as multi-disciplinary approaches that combine tools like LCA and ecosystem studies.
Carbon Footprint (CFP) of a litre of CPO Produced in Brazil