---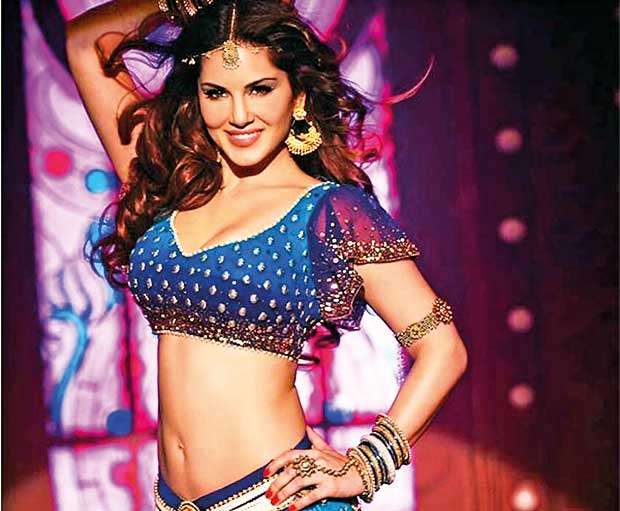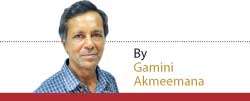 The 1970s transiting into the 80s was the zaniest and most creative decade in Bollywood film making and music as India moved from sleepy socialism and sluggish Ambassador cars to frenetic capitalism and technological upheaval. It was a seismic shift in both technology and mindsets. Bollywood plots increasingly reflected this change.
But just imagine this scenario: An American woman of Indian origin, one of the top 13 female porn stars in the world, decides to seek a career as a mainstream film actress in India. Instead of being stoned at the airport, she is welcomed at the highest circles and gets a dream break to act with India's biggest screen idol, and gets rave reviews. Her American porn star husband joins her and they become celebrity media personalities, promoting cosmetics, consumer products (including condoms), and become the sort of high-profile couple many upwardly mobile young Indians would love to be.
---
when MTV invited her to India to be a red carpet reporter for MTV Music Awards, she was at the height of her porn movie career
She quit porn film making in 2010 with ambitions to act in Indian mainstream commercial films
---
A Bollywood melodrama? This is the real life story of Sunny Leone, the Canadian American who climbed to the top of US porn star rankings in a very short time, and then called it quits to seek a film career in India, and succeeded well. But first things first. I became aware of the magnitude of Sunny Leone's appeal in India only after I began looking for songs dedicated to that mythical Arabic beauty called Laila.
Pornography is a movie phenomenon which exists parallel to the mainstream. Nowhere in the world is it respectable, but it has become acceptable in parts of the world
In real life, the only Laila of our times, who became internationally famous overnight, is that female member of the Palestinian Black September team which hijacked a TWA jetliner in 1969 (She now lives with her family in Amman, Jordan). In literature, the name Laila recurs in the Arabian Nights, and in the tragic narrative poem Laila and Majnun by the Persian poet Nezam Ganjavi (the Arabic Romeo and Juliet), and Laila has been celebrated in many Arabic songs. But the lure of her name isn't limited to the Middle East. Modern India celebrates this name in a number of film songs. Even the West isn't immune. Eric Clapton's soulful 1970 pop ballad (spelt Layla) is proof of that.
Bollywood made the name famous throughout India with the song 'Laila o Laila' sung by Amit Kumar and Kanchan in the 1980 Hindi film Qurbani (Sacrifice), with music composed by the two brothers Kalyanji Anandji.
The delightfully flawed Qurbani starred Feroz Khan as a safe-cracking robber and Zeenat Aman as a night club dancer and his lover. The song opens with a lovely acoustic instrument melody evoking Arabic maqum scales.
There is, too, a more recent and shorter Bollywood version of this song, with electronic music and a zappier beat. The actors are Shah Rukh Khan and Sunny Leone, from Khan's 2017 film Raees. The Qurbani version is balanced between the dancing figure of Zeenat Aman and the music. The second is all Sunny Leone. She is accompanied by other dancers, and the scenes are more crowded than in Qurbani, but she dominates the screen like a sinuous, kaleidoscopic spider. She is actually the web.
If you want to enjoy the music, best go back to Qurbani. If you want titillation with a capital T, it's Sunny Leone in Raees. It's riotous. In Qurbani, what you get is a controlled riot. The hyperactive band is balanced by Zeenat Aman's graceful, measured dancing and the passive audience. The audio snuggles alongside the visual. In the second, the visual overpowers the audio part. It is also more visceral and raucous, the riot threatening to get out of control, with shots of frenzied dancers juxtaposed with equally frenzied, cheering, whistling, drunken men. In the end, though, what you remember is Sunny Leone. It's a sizzling performance, and the most electrifying song-dance sequence to come out of Bollywood in recent times.
When Sunny Leone categorises adult films as just another form of entertainment, she is making a valid point as a lot of what comes out as music videos can be described as soft porn or worse
Appeared in 21 Indian movies
Sunny Leone has appeared in 21 Indian movies in just five years, but Bollywood's top ten megastars, both male and female (except Shah Rukh Khan) have shied away from appearing with her. No one has said this in so many words but the reason is clearly her porn star past.
They've got her all wrong. She didn't come to India looking for respectability or stardom. She was already a star when she came to India. It's just that, with her restless energy, she found the adult film industry limiting, hence boring. In India, she's looking for more creative scope.
But how to explain the phenomenon of Sunny Leone, and her astounding success in India, one of the most conservative countries in the world? She may not count one day as one of India's best or most versatile actresses. But her success lies in something more than acting ability. Her impact amounts to a cultural revolution. It seems to defy rational explanation, but we can try a few theories. She is the happy synthesis of several widely differing cultural currents. But how did it come about?
Sunny Leone (Karenjit Kaur Vohra) was born in Canada to Sikh parents in 1981, and started acting in adult movies in 2001 soon after becoming a Penthouse magazine playmate and ditching her nursing studies. Within a short time, she reached the top in that sphere. Almost from the very start, she seems to have been in control of her career, deciding what to make and with whom. At first, she said she'd do only girl-girl movies (she's bisexual). Then she made a number of movies with other male actors, and finally settled on doing movies exclusively with her American husband.
In 2005, when MTV invited her to India to be a red carpet reporter for MTV Music Awards, she was at the height of her porn movie career. That itself is a major feat, and it tells us more about modern India than it does about Sunny Leone. In 2003, she began her own adult movie productions (with her husband) to be marketed by Vivid, the US porn film production company which had initially hired her. She says this was her exit strategy from adult movies.
By some quirk of good fortune, Sunny Leone didn't come across Donald Trump at that time. But, in case that happened, her aura may have forced him to change his mind about whatever he thinks about Asians.
She quit porn film making in 2010 with ambitions to act in Indian mainstream commercial films, and got her first major Bollywood role in Pooja Bhatt's Jism 2 in 2012. Then came the big break in 2017 acting alongside Shah Rukh Khan in Raees. Altogether, she has acted in 21 Indian films till now, including regional films. These aren't among the best movies made in India, but she's said to be more popular than Katrina Kaif. Her popularity is out of all proportion to the length, breadth and depth of her career. It's like a fairy tale (of course, what you do in life will follow you with a vengeance; it has been her fate to be cast mainly in sultry roles and scenes).
But it's a remarkable achievement, and something unthinkable over here in Sri Lanka. No reputed film maker here would dare cast a porn film actress even in a cameo role. Assuming that we have our equivalent of Sunny Leone, flying in here with a North American accent and passport to join the film industry, one can imagine the clergy (Buddhist and other) howling in protest, together with a good section of our film community, and the president quickly signing a deportation order. (Then again, the former president, one imagines, would have offered her a seat in our parliament).
No Indian actress with a background in pornography can make it to the mainstream. No one would even try it. But Sunny Leone could do this partly because she came out of nowhere
But this didn't happen in India. Why didn't India's unofficial cultural police, the BJP-allied religious ultra right who are manic enough to attack modern paintings depicting nudes, attack her? The answer lies in India's currently dominant neo-liberal political and economic mindset which has tamed cultural puritanism and religious extremism into a willing partner of the 'money's everything' neoliberal economic game; in that context, they would see Sunny Leone as a success story, and success is what matters. Besides, the porn was made in the West, so that India's Hindu extremist paragons of virtue can safely ignore it (while surfing the net on the sly to keep themselves informed).
As one recalls, a parallel game existed here between Mahinda Rajapakse and our religious extremists. Unfortunately, we didn't have a Sunny Leone to profit from it and shine.
Maintaining composure
But it should be noted that all Indians didn't welcome Sunny Leone. One woman filed a court action against her website, claiming that it promoted pornography, and the police opened a case. But the protests have been negligible and have no way deterred her career success and public image. One has the impression that many Indians, high and low, remain awed by Sunny Leone. Most interviewers have been tactful and sympathetic, though one tried to tear her apart. The way she maintained her composure during that TV ordeal won her many admirers.
Her husband too, is part of this charm campaign. They are a handsome and winsome couple, and a regular part of TV quiz shows and talk shows. Her husband adores her and she says they are a monogamous couple. According to what she says, she has lived a charmed life from her Penthouse days till now, without any major missteps.
But a North American documentary about her days in the adult film industry has a male former co-star, and an adult film industry commentator, talking about her 'moving with the wrong people, getting messed up and into drugs.' But all that sounds inconclusive. It shows too, her husband being threatened by a porn film producer when told about her decision to do adult films from that point on exclusively with her husband, followed by a fight between the couple when he returns home and asks her to do a few scenes 'with other guys' . Whether all this is fact or fiction, it's hard to say.
What's clear is that, whatever missteps there may have been, and whatever mistakes she'd made, Sunny Leone quickly overcame them, and raced along a very linear trajectory focusing on what she really wanted – to get out of adult films into India's cultural life as a film actress and sort of a product ambassador. Even her assumed name Sunny (it's her brother's nickname. Leone was tagged on by Penthouse) is designed to reflect the 'sunny' side of her personality – all very positive vibes no matter where she is, with whom and what she does, apparently with no dark side, moods or bad days.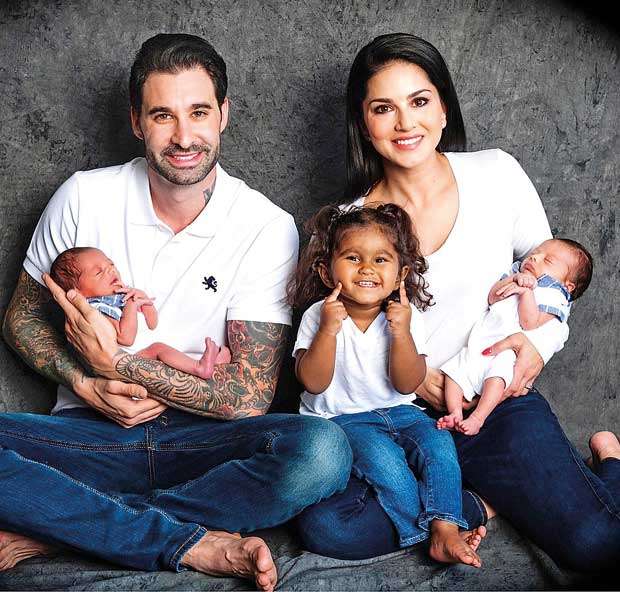 Indian movie makers, north and south, eager to cast her in 'sexy' roles (though there is little or no sex in her Indian movies, and the level of nudity, at least by world standards, is mild), are churning out a 'sultry' Sunny. Jism 2 (produced by Mahesh Bhatt) is possibly the best movie she had done so far. But the way she's cast, with a body over mind attitude, undermines both the movie and her acting ability.
She can look very disingenuous and 'sunny,' or she can fit in nicely with the famous sultry (or 'femme fatale') actresses in movie history, from Greta Garbo, Sophia Loren and Brigitte Bardot down to Monica Belucci and Salma Hayek. But the 'sultry' formula can harm an actress just as much as its polar opposite, the dutiful wife and housewife of all the film industries of the subcontinent (and that includes us).
That's why no other Indian actresses are mentioned in the above list. That's because they, from Meena Kumari to Madhuri Dixit and Rani Mukherjee, have been stereotyped into that dutiful wife and housewife look. On screen, they resemble housewives with expensive wardrobes and studio make up. Like our Rukmani Devi, Jeevarani, Sandhya Kumari, Shriyani Amarasena or Malani Fonseka, they didn't get many chances to get sultry.
The reason behind her smile
That's the paradox. It does create a sense of unreality, made all the more unreal the way she behaves in front of a TV camera. When asked by a TV interviewer if what's shown in her adult movies (she prefers that word instead of pornography, making it sound more mainstream) is 'real' or just acting, she quips it's just that, acting and no more. Then she turns towards the camera with a 'hi' and a big smile, and says 'sorry, but that's the truth,' as if it's a huge joke at the expense of all those men (and women, too; according to a survey, 30% of Indian women have watched pornography online) who are her fans from her previous life.
She has two fan bases in India, one visible, the other invisible. Presumably, no one will admit in public to being a fan of her porn movies. Presumably, too, the two fan bases overlap. No wonder she's smiling so much.
She always behaves in front of a camera with great poise and self-composure. Whether it's just acting, or real, what impresses is the way she can merge these two lives as if it's the most natural thing in the world. Some of her porn videos have nearly 200 million hits, a figure which would make Lady Gaga green with envy. When Sunny Leone categorises adult films as just another form of entertainment, she is making a valid point as a lot of what comes out as music videos in hiphop, and even pop and rock, can be described as soft porn or worse. If one is classed as entertainment, why not the other?
She is a very sophisticated and precise speaker, and uses the word 'objectify' a lot in her interviews. In her view, acting a role is as much a matter of objectification as, say, using a tea cup as a commercial product. Actually, it's not that simple. While everything from break dancing to acting in porn movies or playing Anna Karenina can be lumped together as 'performance,' we know what it takes to brings Tolstoi's character to life. It's a different level of performance, and can't be dismissed as another case of objectification. But this is a very materialist point of view and fits into neoliberal thinking.
Pornography is a movie phenomenon which exists parallel to the mainstream. Nowhere in the world is it respectable, but it has become acceptable in parts of the world. In the West, attitudes range from acceptance to opposition and hostility, and pornography is no longer a hidden grey zone, with regular film festivals and stars going public. But it still causes discomfort in many minds. While it is tolerated on the internet, many individuals and organizations oppose it. Rear Admiral Richard Williams of the US Navy lost his job in 2016 when he was discovered watching porn on his official computer. The navy called it a 'moral crime.'
That said, attitudes towards pornography are more tolerant in the West than in many other parts of the world, as attitudes towards sex before marriage, the death penalty, or low-level drug trafficking and usage, abortion or same-sex marriages differ. It is in this relaxed climate that Sunny Leone made her career decisions and thrived. It's important to understand that though she's of Indian parentage and looks Indian, she is a more complex cultural hybrid.
Pain caused to parents
She's frank about the pain she caused her parents – first by becoming a Penthouse playmate, and then going into adult movies. But she seems to have remarkable powers of persuasion, as there was no permanent rift with the family. Both her parents are now deceased, and she says she's very close to her brother.
As such, she's no renegade who has insultingly broken away from her roots. But it's important to understand, by birth and her own peculiar temperament,, she's very un-Indian. She's a potent and novel mix of East and West plus her own daring individualism. She's totally a product of our times, someone whom Marshal McLuhan would have called a 'cool' person (from a 'cool' electronic culture) making an entry a 'hot' culture. But there is no culture clash, post-McLuhan, because India too, is now in the process of becoming 'cool.'
That explains her startling lack of kammic overload, when everyone else in this part of the world is saddled with it, and her exasperation with those Indian interviewers who are worried about damage done to her image. "But I read every word of that script, and agreed to every scene, before signing the contract," she tells them. "Why's everyone so worried about me?" Indeed. Sunny Leone is someone who escapes all the conventional definitions.
Interviewers have asked if Indian women didn't feel threatened by her presence. That's a question that only Indian women can answer. On the other hand, many Indian women could feel challenged by her imperturbable presence. It'd be interesting to know what Arundhathi Roy, for example, thinks of Sunny Leone. Roy's acclaimed first novel The God of Small Things was about breaking down social, economic and caste barriers. Leone too, has done that in her own way, and her impact on the Indian psyche could well be deeper. By not attempting to deny her past, and by saying publicly that she doesn't regret it ( And why should she? It got her to where she is now) she has given a startling new makeover to the stereotype image of an Indian woman, high or low, seen by outsiders as submissive. That's the significance of her cultural revolution.
That's a remarkable achievement, and one shouldn't forget that no porn star has ever made the grade as a big name mainstream film star in any part of the world. In the West, a few have gone mainstream, but mostly in horror and thriller genres, movies such as Spider Man, Ghostbusters, Predator II and Police Academy Part III being the exception. Sibel Kekilli got a role in the Game of Thrones. Even in the West, the transition is hard. How can an Indian woman do it?
To start with, she is Indian by looks and something else by psyche and temperament. She is seen in India by many as a super achiever with all the right attributes, and it isn't just her looks. Her ability to talk to the world in her own terms is impressive. Plus, she was already well off when she got to India, and you can't argue with success. The producer of Kalyug, which would have been her first Indian movie, reluctantly dropped her because she demanded one million dollars for the role. Some one with that kind of bargaining power will be treated with a lot of respect. It isn't just Indians who love success – but India is on the go now, and it's no wonder that Sunny Leone with her looks, charm, highly articulate manner, international aura and devil-may-care attitude has become such a big hit in India.
In short, she is a wonder woman of international dimensions whose scope seems to be bigger than that of any Indian film star, politician or business tycoon. That the films she has made so far are unremarkable doesn't matter in the least. If she wants to make a mark in the movies, she may have to work outside the commercial mainstream, taking huge risks. Her life is one of risk taking, but artistic risks and a willingness to lose money are another matter.
But right now Indians are thrilled by the overall package – her image (both past and present, and that includes her husband), her gloss, her sophisticated, articulate manner, and her ability to sell anything that is even remotely associated with the name Sunny Leone.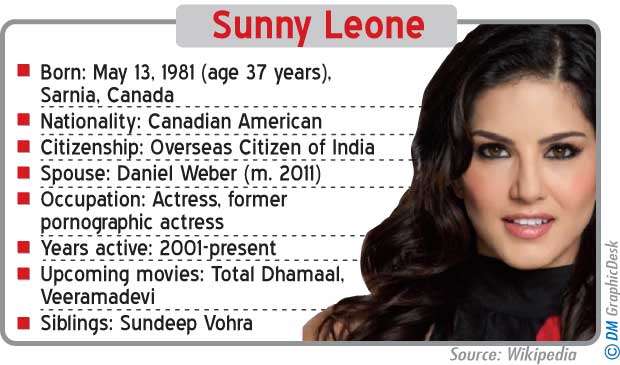 That commercial streak is something she's proud of. She says that even as a schoolgirl she was doing door-to-door-sales. One factor in her favour is that she came in at a time when India is thinking big. It wants to be a world player. It's India, and not the US, that has become China's biggest rival. Many Indians like to see their most successful people as both wealthy and sophisticated. She has both those qualities, as well as charisma. Adding to that allure, there is the paradox that she looks Indian, and sounds something else (that cool vs. hot factor). Her upbringing is Western, hence she is multicultural. As all invaders from Alexander the Great to the Mughals found out, India absorbs all cultures. Sunny Leone is an invader too, and one able to settle down and have the best of both worlds. Sunny Leone is not an Indian name but no one is bothered because India's cultural tapestry is broad enough to accommodate almost anything, East to West. They seem to love it instead.
She is neither Canadian or American or Indian, but rather a product of all these cultures. It's a very modern cultural hybrid, and points to the way the world will go in future. She may also be admired for her cultural independence, as she has not tried to be 'Indian to the core' or look indigenous, trying to atone for her past. None of her TV interviews show her in a sari. She is essentially what she has always been, someone who lives life at the surface but to the maximum. While those in beauty business (In India and elsewhere) are eager to show their intellectual side, Sunny Leone isn't bothered about that at all. Her 'take-me-for-what I am' attitude must be very refreshing for all those who constantly worry about the public eye and what others including the media think of them. No wonder many Indians seem to think that Sunny Leone is a very good thing to happen to India, sort of a product ambassador, the product being herself.
A generation ago, before Narasimha Rao and Manmohan Singh liberalized India's socialist-capitalist hodgepodge economy, that would not have been the case. Her very open 'take it or leave it' attitude about herself would have seemed brash even for a man, let alone a woman. But India has changed, and she is a product of the new age -- hard to pin down culturally, something many would find fascinating and mysterious. And mystery is what makes a woman all the more attractive.
Coming out of nowhere
No Indian actress with a background in pornography can make it to the mainstream. No one would even try it. But Sunny Leone could do this partly because she came out of nowhere (or a 'cooler' culture), and partly because she is not ashamed of her past, which is a peculiarly individual mindset, and not something 'hot' or 'cool'. She doesn't carry her eastern kamma on her shoulders; nor is she weighed down by any sense of Western original sin. In short, she's a very secular entity in what is still a very religious country, and this bold and independent approach has earned her a lot of admiration.
She's an achiever of a special kind, and that's why she has made it to the BBC's 100 Women list, which lists women who have distinguished themselves in various spheres from all over the world. She sits there as an actress alongside women bullfighters, political activists, students, political activists, astronomers, architects, writers, librarians, cricketers, teachers and entrepreneurs. Arundhati Roy isn't in that list, but Sunny Leone is.
Whatever the reasons for what one may call the Sunny Leone phenomenon, the impact of her presence in Bollywood and India will be felt in many sectors of Indian life in future. Indian actresses may envy Sunny Leone because the socio-cultural parameters they must work within are too narrow for them to try and be daringly different, while she crosses over with contemptuous ease.
Bollywood actress Pooja Bhatt (director of Sunny Leone's first Bollywood movie) once told journalist Tina Mukharandi how her father (actor and producer Mahesh Bhatt) warned her about the real world behind the celluloid (nowadays digital) world.
"He told me, 'girl, if you want to be an actress, be ready to sacrifice what's sacred to you, your soul.' It took me a while to understand what he meant. Well, I'm a woman. I lost my virginity long ago."
Sunny Leone doesn't need to talk about sacrifices because she is un-Indian in those essential areas. What sacrifices? She looks as if she's enjoyed it all to the hilt. She said in one interview that she was never abused, raped or hurt during her adult movie career, which makes the adult movie industry sound safer than Hollywood or Bollywood in the wake of the 'Me Too' movement. But that may be her own personal perspective, not the general view.
This is precisely what makes her seem so special to many people. She can absorb India and India can absorb her. While her argument that everything boils down to 'entertainment' sounds like an oversimplication, her ability to make her career moves look painless, even a joyride, is a considerable artistic achievement in itself. Her successful entry into and presence in India is as good an indicator of recent, profound changes in Indian society as is the recent decision by India's Supreme Court to decriminalise homosexuality.
In the final analysis, as she continues her exploration of Indian society, promoting everything from animal rights, cosmetics, condoms and B movies with her charming husband and sunny smile, she brings a cataclysm of change in her wake. She has neutralized the rabid religious extremists who want to keep women in the dark ages simply by being there. To a new generation of empowered Indians who are increasingly sure of their place in the world but unsure of their sexuality within the traditional, conservative societal mould, she is sending a seemingly unaggressive but highly effective message with her completely at ease 'so what' attitude.
And that message is: " 'Be yourself, and you'll be OK in the end."
In other words, Sunny Leone is both the medium and the message.