---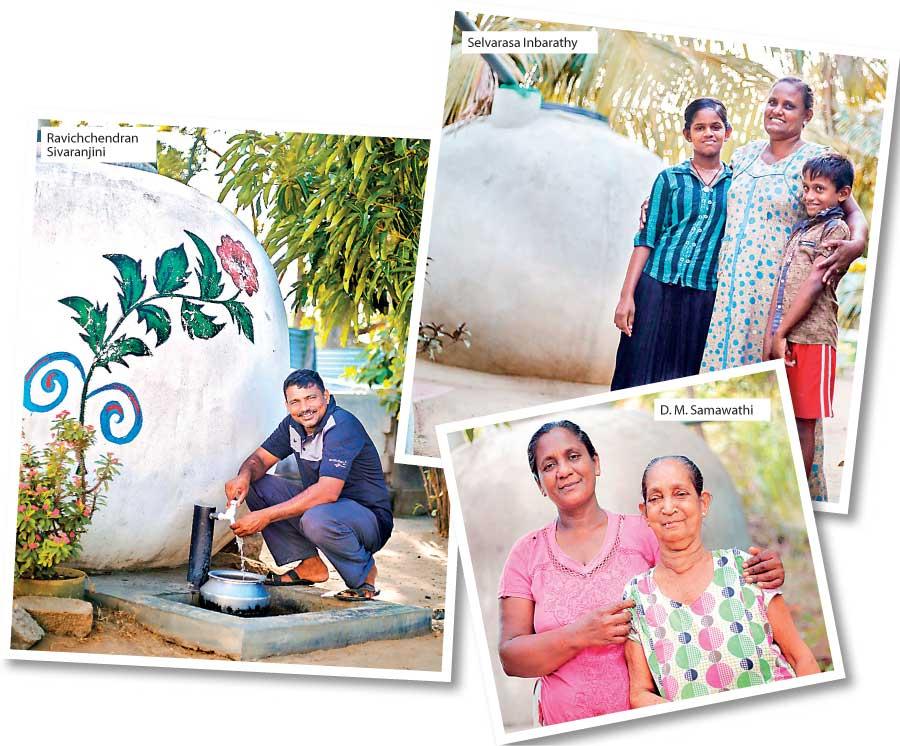 Sri Lanka's average rainfall is 120 billion cubic metres annually. Out of this rainfall, 65% of water directly flows into the sea without any usage. This is why even with enough rainfall, there is a severe shortage of water. On the other hand, though some areas are blessed with water bodies, the water is not fit for consumption. This is due to the use of agro-chemicals leading to issues such as chronic kidney disease and in some areas wells have brackish water. In some areas, people cannot use water for drinking purposes as most water bodies have been contaminated by haphazard dumping of clinical waste. It is in this backdrop that the Lanka Rain Water Harvesting Forum (LRWHF) has initiated a series of projects to educate people in these areas to make use of rain water.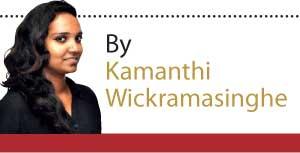 Lanka Rain Water Harvesting Forum (LRWHF)
The LRWHF was established in 1996 by a small group intrested in storing rain water for domestic use. The idea was to bring professionals and practitioners together to promote, research and foster rain water harvesting in the country. Today it is a registered social services organisation under the Ministry of Social Services. Through its efforts, LRWHF was instrumental in bringing about a National Policy on Rain Water Harvesting In 2005. In its 23-year journey the Forum has been involved in conducting awareness programmes, socio-economic research studies, research and development of new designs, water quality testing and training programmes for masons and technical staff.
Establishing rain water harvesting systems
"Sri Lanka has been affected by both these disasters during the past few years," said Dr. Tanuja Ariyananda, Director of the LRWHF. "We started these projects in 2016 in areas which have been affected by droughts and floods both.During floods there is excess water and usual water sources are contaminated. As a result they don't have a clean water supply. These areas include the North as well as in the Uva Province. As a result there's a lack of drinking water for communities. We provide a storage tank and a domestic water supply for households, schools and hospitals for the collection of rainwater. We are working with four districts including Kilinochchi, Monaragala, Badulla and Batticaloa. For these districts we provide water through rainwater, in the Batticaloa district our partners are giving pipe water systems mainly to samurdhi beneficiaries. They are also renovating ponds, cleaning canals especially in flood affected areas. Through these projects we have given water supplies to around 390 households, 48 schools and 10 rural hospitals."
"The equipment is locally built by local masons with local materials," she continued."The ferrocement tanks are built using a frame and chicken-mesh. We have trained masons on how to construct the system. We connect some gutters and pipes that come from the roof to the tank. The size of tanks vary according to the district, for example, in dry zone districts the drought period is longer therefore you need larger capacity tanks. In those houses we construct tanks with a capacity to store 8000 litres. In the wet zone we have tanks to store around 3000-5000 litres."
Selection process
Selecting families is very important. Firstly a location is selected by consulting district secretaries, divisional secretaries and other authorities in the area to identify the most deserving villages and grama niladhari divisions. "Then we have an awareness programme for the community where we talk about the water issues within the village and then tell them about rain water harvesting and its benefits," she said. "Then we request the beneficiary to request for a rainwater system. So they have to apply and in the application they fill up their difficulties and from those applications we do the selections. We give preference to people who have to walk more than 250 metres to get a good water supply, women-headed households in the Northern Province, the number of children and differently-able people in the household and whether there are CKD patients especially in Uva Province. We have to select the most needed families because only they will look after the facility. Operation and maintenance of the system depends on the beneficiary. We train them how to do it and thereafter it's
their responsibility."
Challenges
The problem we have is catering to the requests because we only have a limited number of systems available. There are lot of requests from districts with CKD patients. In some instances when the drought is very long, water runs out from the tanks. Then we request them to get bowser water supplies and we have been talking to the pradeshiya sabhas to see if they could provide bowser water to these households. Then they can fill the tank and use it for a long time. Policy has been established since 2005 and there's regulation too, but they don't adhere to it. By regulation if you're having a building spanning more than a 2,500 square metre area within the respective municipal or urban council area you have to show that you have a rainwater harvesting system. But this exists only in a few municipalities.
During the planning stage they look at it but they don't check if it has been installed. There's a lack from the government side in terms of monitoring. Since much dialogue exists on going green, this is an ideal project to start with. "This is a plus point for green buildings because usually rain water is wasted, thereby causing floods as well," Dr. Tanuja said. "In urban areas if you use rainwater harvesting systems for washing or gardening then you can reduce chances of flooding within the city. This is because it is being stored and it's effective for flood control."
Groundwater recharge
Groundwater is also said to be the water which gets filtered and saved in the ground from the surface water of the water bodies. Rainfall directed through canals, river flows, ponds, lakes which infiltrate the groundwater.
According to Dr. Ariyananda, another way of collecting rainwater is by directing rainwater to recharge the groundwater. "Here, the overflow of water goes in to a nearby well that we use in schools or directly through the roof through a filter in to a well. We are monitoring the groundwater level as well as the water quality. There's good evidence to show that the quality as well as the groundwater level is increased by long term recharging of the groundwater table. We allow water from the roof to go to the ground. There are many wells in the dry zones which go dry."
Under the project titled 'Safe Disaster-Resilient Drinking Water to Floods and Drought Prone Areas in Sri Lanka,' 11 groundwater recharge systems are being implemented in Kilinochchi. Through this process, water quality is measured weekly using pen type meters for pH, total dissolved solids and electronic conductivity methods.
Dr. Ariyananda further said that they plan to expand into areas such as Mannar, Mulaitivu and other areas that don't have enough water and also some areas in the South.
Thoughts from beneficiaries
Wijeratne is a Ayurvedic medical practitioner from Badulla. He believes that this system will cut down the prevalence of CKD. "Mahiyanganaya is in the dry zone and has less water as a result of tree-felling and clearing forest areas for chena cultivation. Even though there's water in the wells, they are brackish and not suitable for consumption. This project commenced in 2017 and since then we have experienced a lot of benefits. Usually a family could utilize this water for cooking, drinking, washing clothes and other purposes. When we heat well water, the brackish layer remains in the kettle. But when we heat rainwater, it even breaks the brackish layer. So we believe that rainwater can even cut down the prevalence of kidney disease to a great extent. Initially only 28 people had it but now more people are interested to install the system. Initially we used to get stomachaches once in a while but after we started using rainwater we haven't had such issues. I feel that the government should get involved in these projects and extend their support."
D M Samawathi from Arawwatta, Badulla is another beneficiary of the programme. "Initially I used to travel around ½ km to get good drinking water. But after this system was installed it has been very convenient for the entire family. I use it for cooking, gardening and many other purposes. We were trained to use the system and have been using it for the past three years. Sixteen other families too have benefitted from this project."