---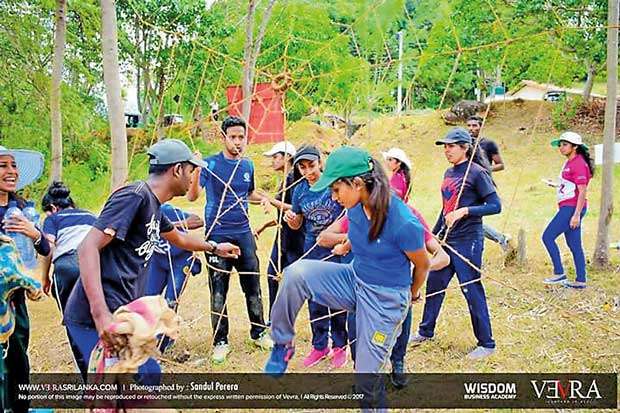 Life is either a great adventure or nothing, yet the biggest adventure you can take is to live the life of your dreams. While walking through the paths of life we come cross many strangers.

"Strangers" is a leadership programme with adventurous games and activities organized by the Marketing Management Association (MMA) of the Faculty of Management Studies and Commerce (FMSC) of the University of Sri Jayewardenepura (USJP). The Strangers is the only Sri Lankan inter-university room organized by a
single department.

The Strangers has its origins back to the year 2013. This event is exclusively for the first year students of the FMSC with the prime inception of strengthening friendly bonds among the fresh blood. While enriching their inspiration, motivation and a pinch of creativity and imagination, it provides a useful opportunity where one can learn and experience the fun of competing and team spirit.

Accordingly, with the prime intention of strengthening tomorrow's leadership by improving mental and physical fitness along with promoting good health and well-being, the programme, 'Strangers' assist the participants to be fully equipped with knowledge, skills and attitudes. Strangers commenced its opening ceremony on the 11th of June 2015 at the Kasa Gas Sewana of the USJP, with the participation of students from both local and foreign universities, several Sri Lankan artistes along with the other distinguished guests from the university, and the corporate sector. Strangers 2013 led off with the inauguration ceremony at the kasa gas sewana of USJP for the fourth time, with a magnificent step forward by opening up the romping adventure game to corporate members. Participants were clustered into ten groups. The adventurous game began and was conducted in Belihuloya and Ella for three days at a stretch, followed by a grand awarding ceremony.

The Strangers is an extraordinary opportunity to build Sri Lankan tourism, and most importantly, 'Strangers' engages in various activities. Last year Strangers shouldered a special project regarding Dengue prevention and awareness. This year, Strangers 2018 is looking forward to launching many more innovative projects.
For further information contact - Vimukthi 0710555809