---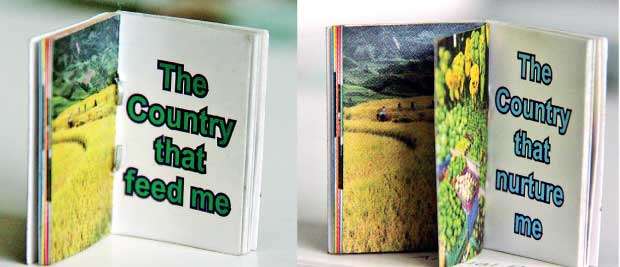 By Gamini Akmeemana
Dr. Harsha Perera has published the smallest books in colour to be printed in Sri Lanka. They are twins, one in Sinhala and the other in English, titled 'Mage Rata' (My Country) and with illustrations and laminated inside pages.
The two books mark Dr. Perera's thirtieth year as a writer. Unlike many previously published books of this type, they don't need a magnifying glass to read. The author hopes to achieve a Guinness world record with them.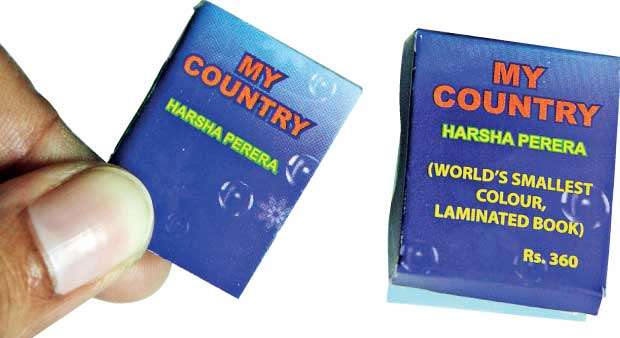 Reputed chef Pabilis Silva published a very small book (1 cm X 1 cm) to commemorate his 77th birthday.
The National Library has two miniature dictionaries, English-Dutch and English-German, published in this country in 1964, as well as the Piruwana Poth Wahanse in Sinhala published in 2007.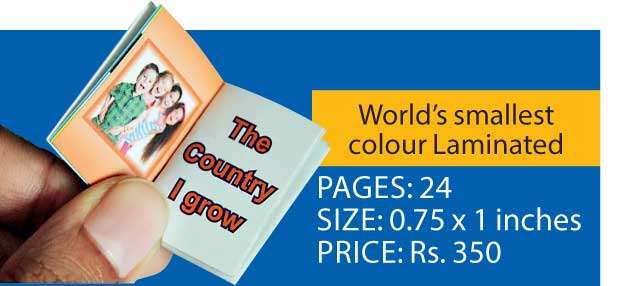 The present record for the world's smallest book is held by Canadian Robert Chaplin, who published a 30-page book the size of a human hair (micrometer 70 X 100) in 2012. It's title is 'Teeny Ted From Turnip Town' and is priced at $15,000.