---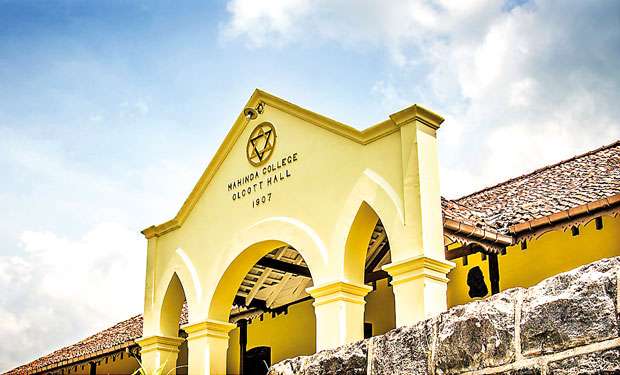 The late Siri Egodage considered it a rare honour to teach at Mahinda College-his alma mater- for 20 long years
Born on September 22, 1926 in Meddawatte, Galle, Siri Egodage completed his secondary education at Mahinda College Galle and later graduated from both Colombo and Peradeniya Universities.

After the graduations, Mr. Egodage joined the tutorial staff of Richmond College and served the institute for a brief period. He then joined Mahinda College as a graduate teacher and considered it a rare fortunate to serve this school for 20 long years.

He was able to complete his life by marrying Indrani Samaranayake- a teacher herself. Indrani was from a noble leading family from Kottawa.

The couple was blessed with two sons, Chaminda and Samantha. Their sons are now rendering a yeoman service to the country.

After his golden years at Mahinda College, he took over duties at Sri Medhananda Vidyalaya Deepangoda in Homagama as its Principal. Serving for 13 years as its Principal, he was not only hailed as a good administrator, but also as a preferred teacher in the classroom.

He studied Pali in English medium during his university days at the Peradeniya University. He gave lectures on Buddhism for his students with his chargers vouching for the fact that these sessions were interesting.

He served as both a Dhamma and an English teacher voluntarily at Sri Gauthama Dhaham Pasala in Galawilawatte, Homagama after his retirement as a principal from government service.

One of his profound deeds during his voluntary service was to establish a library for the Nisansala Punyodana Samithiya. He also donated valuable books to Brahmanagama Duva Purana Viharaya. His religious conduct was immaculate. His dress and speech were exemplary. His two doctor sons are excelling in their professions. Dr. Chaminda Egodage is in Australia while Dr. Sanath Egodage serves at the Army Hospital in Colombo.

Siri Egodage was my Principal/ teacher for several years and I was blessed to obtain much valuable advice during my close association with him. He passed away three months ago on June 2, 2018. May he attain the supreme bliss of Nirvana.

Dr. Ven. Mambulgoda Sumanarathana Thero,
Deputy Director General,
National Institute of Education,
Maharagama