---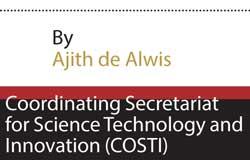 This month, and more specifically on July 18-21 at BMICH, hopefully Sri Lankans will see and experience something different when Shilpa Sena Exposition gets underway at its premises. This is designed to be an exhibition with a difference. An exposition that is designed to add Science and Technology to the Sri Lankan mindset and pushing for a sustained economic impact through an event.

That is why the show, tell and inspire title to this write-up. Sri Lankans rarely get a chance to see technology in action in an exhibition. If we showcase our inventions then you may find few well-wishers and may be only the parents of the inventors only attending to view them. There is hardly the site of investors and general public turning up to view inquire and consider ways of developing a business through such ideas. If there is an educational exhibition it is always about finding your way out of Katunayake to some place elsewhere. Parents just want to get their children to a flying start elsewhere. If there is a trade exhibition it is always about selling something from outside usually and bites and cookies may be the only big thing Made in Sri Lanka!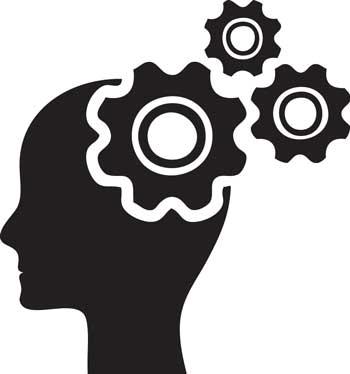 Shilpa Sena is an exposition that is conceptualized and organized by the Ministry of Science Technology and Research in its quest to position science and technology within the populace. Science and technology has real relevance to our living in this society and we just cannot ignore the significant changes emerging there in the horizon would be a core message that would be beamed from the site. It would also showcase the researcher and the inventor and interface them with the entrepreneur and the financier making the link between research and rupees – simply ideas and market. Something of this nature had been lacking in Sri Lanka and hope Shilpa Sena would fill this lacuna. In the present time the event has garnered and even more of an importance as Sri Lanka emerges from a crisis the show itself will be a message of we are back to normal and we have important things to do to the world outside. Strengthening the message would be the presence of overseas collaborators of Sri Lankan science at the scene.

The event would have five main clusters and the first and most important is the Technology zone highlighting the emerging technologies under one roof. This zone would showcase 11 technologies and is capped by the STEM zone. The importance of STEM to the education system hopefully would be stressed sufficiently to cause the dormant reforms finalized few months back. It would be of interest to know and connect to researchers and scientists who will indicate that we are not behind but only behind in application. This is expected to be a learning and an experiential zone. Who knows someone who visits this cluster I am sure will have enough inputs to change his or her future direction. The 12 zones hopefully would traverse the country with the objective of building the scientific Sri Lankan! Immerse in the space technology zone and you would reach for the telescope and not the horoscope!

The First Industrial Revolution used water and steam power to mechanize production. The Second used electric power to create mass production. The Third used electronics and information technology to automate production. The Fourth Industrial Revolution is characterized by a fusion of technologies that is blurring the lines among the physical, digital, and biological spheres". The Fourth Industrial Revolution is essentially a digital revolution, and a revolution of technological breakthroughs, such as robotic process automation, artificial intelligence, block chain and the internet of things. The tech zone would take you beyond Industry 4.0 with neuro-technology – view the brain in a way that you have never imagined!

Sri Lanka should understand that this tech-driven revolution means the need to change the operating paradigm, from being manpower-intensive to being technology-centric. Promoting innovation through fostering disruptive technologies can power economy and give Sri Lanka a competitive edge in an increasingly challenging market. At present most of our science is providing competitive edge to the outside and this we must understand and take action. You may comprehend this comment when you see the Sri Lankan expatriates who will be showcasing their state-of-the-art research on iMAX effect on your mobile screens (Nanotechnology zone) who will be present in Colombo for the event.

Sri Lanka's developmental efforts since independence mainly centred on harnessing its natural resources: land, water, and forests and still in 2019 we hear more of the same. it has been observed that there lies a gap in communicating the knowledge generated through research and developments to the general public.

There is a serious need for a technological revolution in our society. Hopefully the Diyasen the first humanoid robot from Sri Lanka (Arimac) and of course the precursor to Vega, the all electric car (Codegen) gracing the occasion may well lead to build up of confidence that Sri Lanka can do! Of course you will see Ravana-1 beaming data as it passes over Sri Lanka at BMICH too.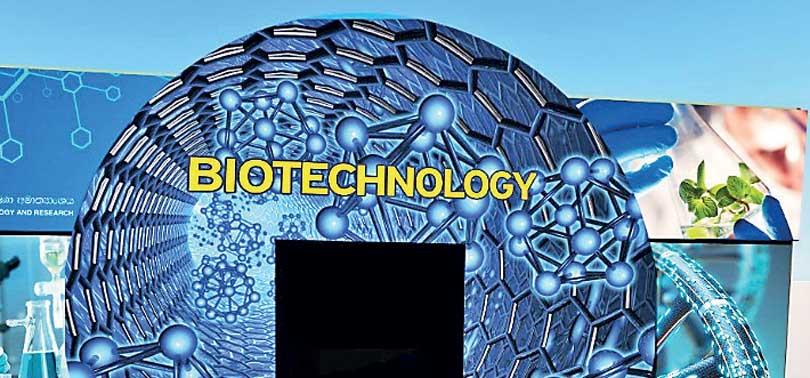 SHILPA SENA – The Technology Revolution as an exposition is to be held in each district in the country, consist of 5 clusters; Cluster 1 - Tech Zones: Thematic Technologies for Society which was described above; Cluster 2 - Innovation: The Business to Public (B2P); Cluster 3 - Jobs Career Fair and Entrepreneurship: One-to One Meetings; Cluster 4 – Blue – Green Economy and the final Cluster being Edutainment. Here you may engage with digital gaming and experience Augmented and Virtual reality. In addition the Shilpa Sena would introduce a Mobile Business Accelerator to Sri Lanka. The mobile system will ensure information transfer and direct specialist help at ground level and is expected to traverse the country once it is fully equipped and staffed. The unit would have the ability to give answers, build confidence in the local entrepreneur, ensure a distance inventor is connected to any university or research institute enabling rapid solutions to one's problems etc.

The Colombo centric problem solving hopefully would be democratized through the deployment of technology and not through mass movement of men and matter. Another development would be the introduction of B2P e-Portal (business to people) streaming all research and business opportunities to the public and the B2P would encourage financiers to link their funding to select projects from this site. The military and the police too would be present and there would be the demonstration of scientific research from this sector too.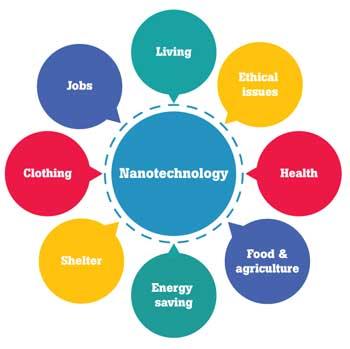 Cluster 2 is an all important area to visit. It will showcase inventors with their developments. We know that we have world-class inventors as we consistently win in Geneva – the invention expo, only to lose them once they are back in Colombo! Even a few days back an intrepid female entrepreneur inventor won a Bronze in a global invention competition for her a novel food item– Ice cream from Jack! She would have reached higher if she had a bit more access to some technology. The innovation zone will have about 250 inventors showcasing their already completed products. You will be able to listen to many more inventors too on the video wall. Most of them would be patent holders and thus ready to trade their wares for commerce. There will also have to be an IP clinic – Get your Intellectual Property question answered. It is an imperative that if we want to push our economy IP cannot be ignored. You may not have a bright future just trying to win with 'me too' products how ever grand they may be. Hopefully students would be inspired to follow in their footsteps rather than some of the dubious pathways that they are emulating at present.

Sri Lankan public may hear the Kunming fair, Frankfurt book fair,Las Vegas consumerelectronic show and the Expo in Dubai. Starting from the Crystal Palace Exhibition in London in 1851, technology has always sought grand stages for display. Come this far we have not lost that urge though nationally an event has been missing. Shilpa Sena exposition is a brave endeavour to create that space. Hopefully whatever the developments in time to come the essence of Shilpa Sena – technologies, inventor and researcher, entrepreneurship trilogy should see the availability of a grand stage to come together and to show together. The merge has the potential to inspire and the public at large are invited to come and explore Shilpa Sena! Ensure that you bring your children too as this is also about their future. See you at BMICH! and then in Jaffna the month after!