---
Kalasuri Dr. Jayasiri Semage will hold his solo exhibition of paintings titled 'Splendour of Art' at the Lionel Wendt Art Gallery, Colombo 7 from June 15 to 17. The exhibition will be opened for public viewing on 15 June at 5.30p.m.

Dr. Semage is an internationally renowned Sri Lankan painter who has brought fame and recognition to the country. He was born in Ambalangoda, a town which has produced many artists of repute. He had his primary education at Dharmasoka Vidyalaya in Ambalangoda. He showed signs of being a promising artist even in school. While still being a student he held a solo exhibition of his paintings at the National Art Gallery in Colombo. The exhibition was opened by the former Director of Education S.F. de Silva. The exhibition received rave reviews from the 'press. After leaving school Semage joined the former Lankadeepa newspaper as an artist. Its Editor O.B. Dhanapala, who realised Semage's talents, promoted him as the Chief Artist.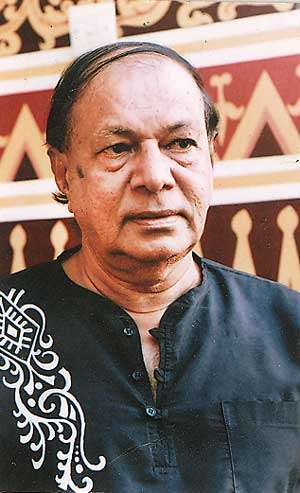 Unlike many other artists, Semage didn't get involved in commercial art. It was mainly because he had built his own identity as a traditional artist due to the influence of Sigiri and Ajantha paintings. In 1974 he went to Malaysia on an invitation that was extended to the Lanka Kala Sangamaya. He held an exhibition of Buddhist paintings. While in Malaysia he received the rare opportunity of painting murals at the Kuala Lumpur Buddhist Temple and the Penang Buddhist Vihara. On his return to the island, Semage was recruited as an artist to the Publicity Division of the People's Bank. Thereafter he toured many countries such as Thailand, Sweden, Switzerland,
Singapore, Oman and Nepal and held his solo painting exhibitions. When he held an exhibition in Geneva, Switzerland, one of his paintings titled 'Rata Rakina Deth' (The Hands that feed) was selected to be exhibited permanently at the United Nations' Headquarters. This type of rare honour was granted before to eminent painters such as Michael Angelo, Picasso, and Leonardo da Vinci.

Semage's forte is Buddhist paintings. As a result his services have been solicited to adorn Vesak pandols that were put up at the entrance to Temple Trees during the former President R. Premadasa's regime. He also put up pandols at Gam Udawa exhibitions. His giant pandol at the Asia Pacific Exhibition held in Fukuoka, Japan attracted a large crowd. He was the only painter selected from Sri Lanka for the task. What is remarkable is that the pandol was exhibited for six months. Later he participated at Expo exhibitions held in many countries. The Sri Lankan pavilion designed by him attracted the attention of the international community.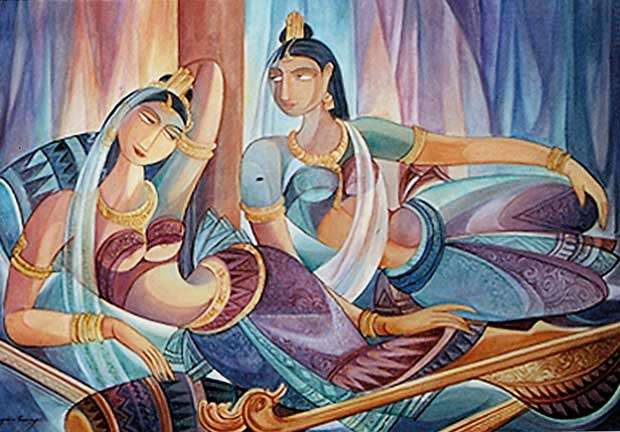 Semage has done the murals at the Mangala Vihara in Singapore and Lumbini Temple in Nepal. His murals can also be seen at Sri Bodhirajarama Vihara in Boralesgamuwa and Sri Priyarathanaramaya Temple in Dehiwala. About two years ago Semage exhibited his Buddhist paintings at the Mangala Vihara and the Buddhist Library Hall in Singapore. At present he is getting ready to hold exhibitions in Singapore and Malaysia, two countries where his paintings have received public acclaim.