---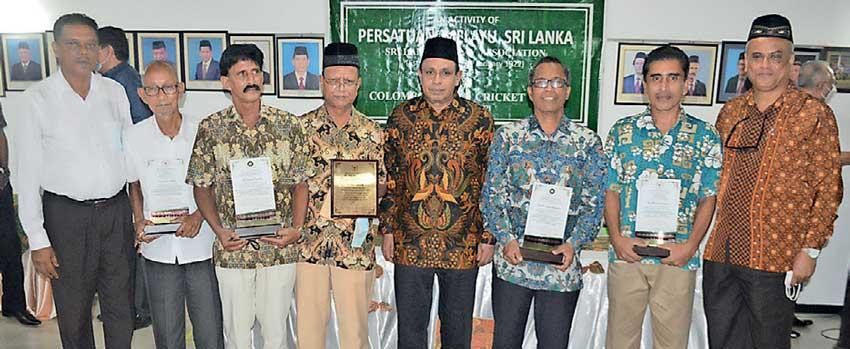 Members of the Sri Lanka Malay Association (SLMA) gathered on January 22 to celebrate Founder's Day
On January 22 the Sri Lanka Malay Association (SLMA) conducted the Founder's Day, an event held annually in January to commemorate the inauguration of the SLMA. The SLMA was established on January 22, 1922. Therefore, the Founder's Day held this year at the Padang in Colombo marked 99 years since the establishment of the SLMA in Sri Lanka.

A special feature of the event is to recognise SLMA members who have rendered a yeoman service towards fostering the growth of the institution. The Founder's Day held this year was presided by the President of the SLMA, Soekarno Ousmand, President of the Colombo Malay Cricket Club (CMCC) Rizwan Badoordeen, and members of both institutions in adherence to health guidelines.

SLMA and CMCC members including CMCC Immediate Past President Ibnusha Ally, Yaseem Samath, Rinaldin Rahaman, Shehan Omerdeen, Anver Faleel and Mashood Ahmat received awards in recognition of years of selfless service to both institutions.

Former Senior Deputy Inspector General of Police - Crimes, Organized Crimes and Narcotics Range, and Commandant of the Special Task Force – Sri Lanka Police, Deshabandu M.R. Latiff delivered the keynote address at the Founder's Day 2021.

The SLMA, as the premier Malay Association in the country, fosters harmony among all Sri Lankans, promotes social, intellectual and religious welfare of the community and preserves the Malay culture and language.