---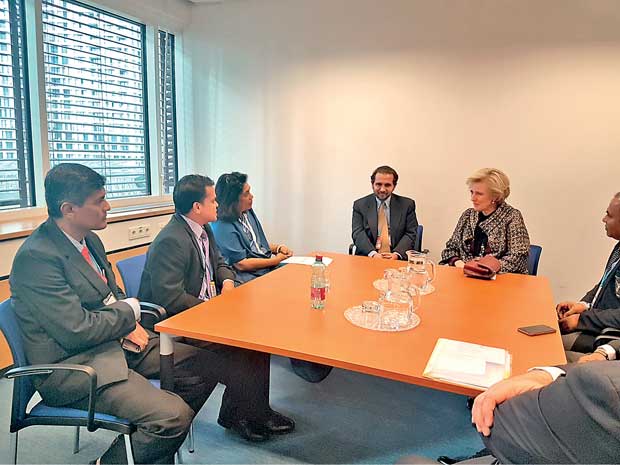 After almost two decades, Sri Lanka got a seat as a State party to the Mine Ban Treaty (MBT) celebrates its 20th Anniversary this year, at the 16th meeting of State parties which was held at the United Nations in Vienna, Austria from 18th to 21st December. Ms. Priyani Wijesekera, Ambassador, and Permanent Representative of Sri Lanka in Austria delivered the Government's statement during the opening ceremony of the meeting. Sri Lanka acceded to the MBT on 13th December 2017 and became the 163rd State party to sign it.

The Sri Lankan delegation had an opportunity to meet with the special envoys of the MBT, Her Royal Highness Princess Astrid of Belgium and His Royal Highness Prince Mired of Jordan. Both special envoys congratulated Sri Lanka on it's accession to the MBT during their speeches at the main plenary meeting. Throughout the 4-day global meeting, Sri Lanka was congratulated and honoured by the international humanitarian disarmament community. Becoming a State party to the MBT will guarantee that future generations will have a safer and more peaceful environment to live in and cherish without fear of anti-personnel land-mines.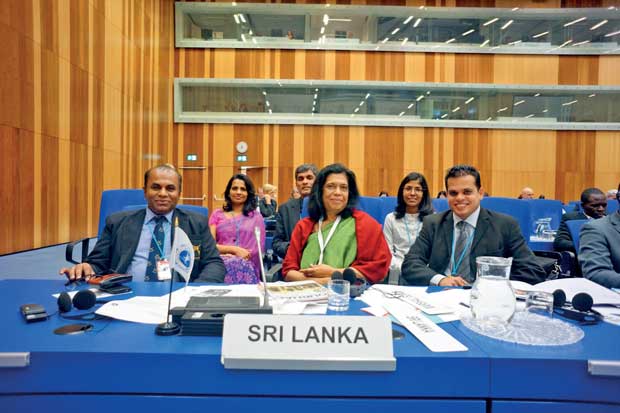 Maj. General G.D.I. Karunaratne and Colonel P.T. Paranagama of Sri Lanka Army, Irosha Cooray Counsellor and Namal Wijayamuni Zoysa Second Secretary of Permanent Mission of Sri Lanka in Austria, Vidya Abhayagunawardena Coordinator, and Nillasi Liyanage youth campaigner of Sri Lanka Campaign to Ban Landmines were present on this occasion.