---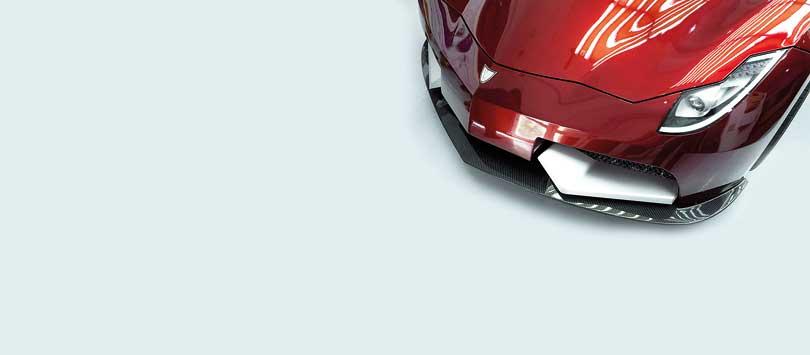 Despite many popular automobiles such as the Toyota Aqua and Prius being seen as low to mid-range vehicles in international markets, successive Sri Lankan Governments' aggressive taxation regimes and tariffs mean that they are priced as luxury vehicles in Sri Lanka and are out of the reach of most buyers.
However, the Yahapalana Government's proposed Budget in 2015 suggested lowering taxes on electric vehicles (EV) by 25%, giving hope to many Sri Lankans buyers that they would be able to purchase new cars at a semi-reasonable price. Unfortunately, the Government didn't follow through on its promise and has increased tariffs and taxes several times; for example increasing the Import Duty to 1.25 million rupees in 2018. The Government has also strewn obstacles on the path of EV ownership in Sri Lanka because the state has not encouraged the building of sufficient EV charging stations (EVCS) in the privately owned petrol stations. The state has also not allowing the import of replacement batteries for these cars and instead implemented a legislation preventing many locations from setting up EVCS. The end result of these impediments is that Sri Lankan EV ownership is exceedingly low, with approximately only 5200 EVs in total.
Advantages of EVs
Nishantha Kahavita, owner of a 2013 Nissan Leaf, explained the benefits of driving an EV. "These vehicles are highly economical and have zero emissions. The running costs are also low. I travel more than 3000 kilometres every month and I spend approximately 10-15, 000 rupees to run the car. If I used a petrol car, the cost would be around 40, 000 rupees," said Kahavita. A study conducted by The International Council for Clean Transport in several European countries found that running costs on an EV were significantly lower than the running costs on a petrol, hybrid or diesel car (using different powertrains of the VW Golf). Although tax grants and other Government incentives will not benefit Sri Lankan buyers (apart from exemption from the new carbon tax), the cost per mile of electricity is still lower than that of fuel. Additionally, a Consumer Reports reliability survey also found that EVs are more reliable than cars with internal combustion engines as they are far less complex and therefore have less parts that can develop a fault.
A major reason for the slow rate of EV adoption in Sri Lanka is the Government's wildly fluctuating taxation regimes that first give concessions to, then target EV buyers
Incoherent and Ineffectual Government Policy
A major reason for the slow rate of EV adoption in Sri Lanka is the Government's wildly fluctuating taxation regimes that first give concessions to, then target EV buyers, according to Mahisanka Abeywickrama, founder of EV Club Sri Lanka.
Abeywickrama said, "The tax got deducted in 2015, but they increased it heavily in 2016. The Government needs to make the tax constant." At the time of writing, the Government had offered tax concessions on EVs with a motor capacity of 70 Kilo-watts (Kw) or below as well as exempting EVs from the new carbon tax. However, vehicles with a capacity of over 150 Kw are hit with a 150% tax, which, according to Kia Lanka Limited Chairman Mahen Thambiah, makes importing most EVs "not competitive or feasible." Kia is a world leader in the manufacture of affordable EVs (with prices for the Soul EV starting at just over 3 million rupees in the United States). However, cars like Niro and Soul EV aren't imported to Sri Lanka because of a restrictively high price post-taxation. Thambiah further explained that EV technology has progressed rapidly since the Government implemented its tax concessions in 2017 and that 100 Kw is insufficient to power a modern EV, saying, "It would be like fitting a small engine to a heavy vehicle. The Government should relook at the tax structure for EVs".
Foreign Governments' policy of giving EV buyers sizeable concessions are a significant cause of rapid rates of EV adoption in parts of the world, including the United States, the United Kingdom and China. For example, the British Government gives grants worth £3, 500 (approximately 750,000 rupees) to new EV buyers. Thambiah stressed , "Tax components need to be reduced and the Government needs to provide concessions for the widespread adoption of EVs to occur."
Lack of Infrastructure
Many prospective buyers of EVs are also put off by the lack of necessary infrastructure to use an EV in Sri Lanka. It is rare to find EVCS in national petrol stations due to the high set-up cost (approximately six million rupees per DC rapid charger) and high electricity costs leading to low return on investment. Additionally, drivers may be put off or unable to use EVCS due to exorbitant pricing, lack of insurance and/or lack of a compatible socket (the government has yet to establish national standards on the cost per unit of electricity or a standard socket). The end result of these problems is that most EVs are confined to inner-city commutes as their owners are forced to charge at home.
However, Thambiah believes that the Government has given sufficient concessions for the construction of infrastructure, but refuses to address the root cause of slow EV adoption, stating that, "The Government has given a fair amount of concessions for infrastructure such as lowering the tax on equipment. However, without lowering taxation people would not buy vehicles and we cannot have infrastructure without cars". Abeywickrama had a similar view, arguing that the Government needs not spend on infrastructure as long as it stops preventing the private sector from doing so, "The Government should not spend money on infrastructure as long as it implements proper policies and laws and removes obstacles. The private sector can build infrastructure." He explained that it would be difficult for establishments like restaurants to provide EVCS to customers, as the high-power draw would require a separate electricity connection, but current regulations prevent premises from having more than one power supply. Abeywickrama further stated that due to the lack of infrastructure, most EV owners do not make long distance journeys, choosing to use alternative fossil fuel vehicles instead.
Kahavita thought otherwise, stating that the Government should take the first steps in developing infrastructure for EVs, "It is very important that the Government starts developing EV infrastructure. The Electricity Board has only two or three EVCS-this is not enough. All petrol stations should have at least one EVCS- it does not have to be a rapid charger, even a slow charger will be enough."
Environmental Impact
Despite EVs being generally accepted as 'greener' or less environmentally damaging than their petrol or diesel counter-parts, that may not be the case in Sri Lanka. Unlike in other nations with a high EV market share, Sri Lanka generates a considerable amount of energy (52%) from fossil fuels such as coal and oil, according to a United Nations Development Programme report. By contrast, Norway, the nation with the world's highest market share of EVs, generates 99% of its energy from renewables. This means that, far from being more environmentally friendly, an EV may be merely offsetting its carbon emissions to a power station. Driving an EV in other parts of the Western world is also more environmentally friendly than driving a fossil fuel vehicle- for example, 99% of the United States' population lives in areas where driving an efficient EV produces less emissions than a hybrid (according to a report from the US Environmental Protection Agency) and a European EV realizes significantly lower lifecycle emissions than diesels (according to a report by the VUB University in Belgium). The slow pace at which the Government of Sri Lanka adopts renewable energy production means that the transition to 100% renewables would not occur until 2050 at the earliest.
The Government has also been criticised for the implementation of its carbon tax earlier this year. The tax increases the costs on many vehicles, including hybrids, based on the year of manufacture and engine capacity instead of their emissions, but exempts EVs and reduces taxes on some EVs (those with a motor size below 70 Kw). However, as mentioned above, EVs still have a sizeable carbon footprint. This tax has been slammed as being purely a method of increasing Government revenue from petrol and hybrid vehicles, adding 2.5 billion rupees to Government coffers annually. Another key criticism is that the revenue the tax will generate wouldn't go towards funding environmental protection mechanisms-such as investing more in renewable power generation which would make more EVs zero emissions-which should be the main point of so-called 'green' taxes.
Many prospective buyers of EVs are also put off by the lack of necessary infrastructure to use an EV in Sri Lanka. It is rare to find EVCS in national petrol stations due to the high set-up cost
Battery problems
Most modern EVs use lithium-ion rechargeable batteries to store power. However, over time, these batteries degrade and need to be replaced- if they aren't replaced, the car's efficiency and range suffer. Unlike in many foreign nations, the Government of Sri Lanka didn't, at the time of writing, have a programme to dispose, recycle or export used batteries. Abeywickrama explained how most Sri Lankan EV owners discard their used batteries, "The Nissan Leaf is the most popular EV in use in Sri Lanka. After their capacity drops to 40%, the batteries are removed and reused in solar solutions in locations like Yala. They can be used for another 8-10 years. After this, private companies export the batteries. The Government doesn't have a plan. We are requesting the Government to ensure that batteries are disposed of correctly."
However, disposing of the batteries is only a small part of the headache that EV owners have to undergo. Abeywickrama emphasised, "We don't have a solution to get them replaced!" Nissan is the only manufacturer of the battery packs used in the Leaf; however, they do not sell batteries in Sri Lanka. The only solution is for owners to import used batteries that could still be used for a few years. Unfortunately, Government regulations prohibits this practice, according to Abeywickrama, "Regulations in Sri Lanka prohibit the import of used batteries. If this is not resolved soon, this could be the end of EVs in Sri Lanka. People are losing confidence in EVs due to this. The ban needs to be temporarily lifted, for at least 2-3 years, until new batteries are imported". Abeywickrama also claimed that around 2000 EVs in Sri Lanka cannot make long distance journeys due to degraded batteries. Evidence of the lack of confidence is evident-the lack of battery replacements are affecting resale values as prospective EV buyers are now wary of purchasing a car which may not be usable in a few years. The price of a used Nissan Leaf has fallen from three to 1.5 million rupees, according to Kahavita and Abeywickrama. Kahavita stressed that, "If we can replace the batteries easily, the value of the car would increase."
Major-General Piyal Abeysekara, owner of a 2015 Nissan Leaf, also felt that reform needs to be made to the Government policy on importing batteries, saying, "the value of the car lies in the battery. The Government needs to change regulation on batteries."
Unfulfilled Promises
Finance Minister Mangala Samaraweera made the bold claim in the 2018 Economy Budget that Sri Lanka would have no vehicles running on fossil fuels by 2040. These plans appear to mirror the British Government's plans to ban the sale of petrol- and diesel-powered vehicles by 2040. However, whereas the British Government has drawn up plans on how to phase out petrol- and diesel-powered vehicles including giving large cash grants of up to 1.75 million rupees to car buyers, the Government of Sri Lanka has no such scheme. Samaraweera further proposed short-term changes including converting all Government vehicles to EVs or hybrids by 2025. However, according to Abeywickrama, no moves have been made to facilitate this conversion, "there are no incentives for Government workers to use EVs." He further stated that the Government hasn't facilitated easy usage of EVs by its employees, "We are still in talks with the authorities to come up with a national policy to reserve parking for EVs with EVCS on municipal property."
Another major cause of the slow adoption of EVs by Government employees is the low taxation on vehicles running on fossil fuels. For example the cost of a Land Rover Range Rover, a popular luxury SUV, would increase by 15 million rupees due to the recent carbon tax, but the price remains unchanged for Government officials. This is on top of already significant tax concessions to government officials by means of permits.
Necessary Promotion
Major-General Abeysekara felt that the Government needs to radically rethink its policy on EVs and it needs to begin promoting the vehicles to the buyer, "They have to highlight the benefits of EVs such as charging from solar panels. Sunlight is one of our natural resources and using it means that the driver isn't a burden to the power grid." He also felt that taxation needs to be drastically reduced, saying, "There was much interest in EVs. Around 2015, there were a lot of Leafs being imported. Tax has led to the interest in EVs to come to a halt." He also felt that the Government should offer subsidies and incentives to establishments such as hotels which construct EVCS for their guests to use. The British Government and the Governments of several US states have already implemented a similar scheme.
Finance Minister Mangala Samaraweera did not respond to repeated requests for a comment.