---
We, the Past Girl Guides of 1st Wattala and 13th Wattala, take this opportunity to congratulate Rev. Sister Immaculta Silva RGS who celebrates her diamond jubilee today. She has dedicated forty out of sixty long years of her spiritual life to teach and guide people in the proper path.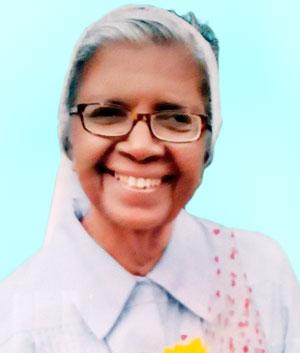 We were fortunate to have been trained by her as she gave us everything we needed to develop our talents and hone our skills.

Rev. Sister Immaculta always reminded us to be faithful to the promises we made. "I promise on my honour to do my duty to my religion and country and help other people at all times."

Through inter-religious activities, guide camps, hikes, nature walks, visits to elders' homes and all programmes organised by the association, we were able to get an all-round training to fit ourselves to the society.

Rev. Sister Immaculta even went to the street with us with placards demanding the society to keep away from drugs. Guiding gives one a spiritual, social and psychological foundation to underpin a balanced personality. As the Wattala Divisional Commissioner, Rev. Sister Immaculta introduced girlguiding to almost all divisional government schools and two international schools; OKI and Lyceum. Some of our guides had the privilege of attending international camps in London, Pakistan, India and Malaysia. We are what we are today because of her guidance. We thank the Sri Lanka Girl Guides Association for the trust placed in her.

Dear reverend sister, you have touched the lives of many young girls and adults. On behalf of all past girl guides, we wish you the best in life! May God bless you!
Past Girl Guides of 1st Wattala and 13th Wattala