---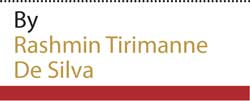 Have you ever felt stressed out and un-energetic or just been so sick that no matter what pill you take there are no signs of getting any better? According to Sanjaya Samarasekera who has a Diploma in Counselling and Psychotherapy this may be due to the fact that you're not attending to the psychological factors that are present. This is what he attempts to address in his 'Relaxation for All" Audio CDs. There are two CDs which he has produced, one for children and one for adults, both striving to cure a variety of discomfort ranging from examination-stress to serious illnesses. The best part is that his combination of guided relaxation with meditation has proved itself through several cases where its use had led to success or recovery.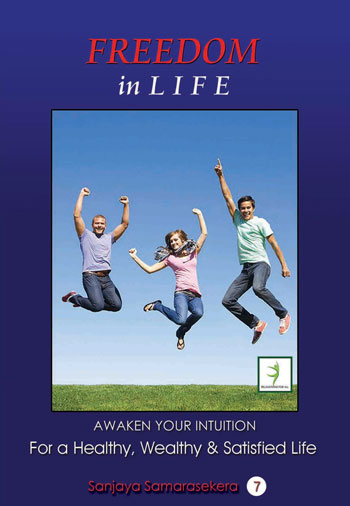 QTell us a bit of the origin of this cure?
I studied counselling and psychotherapy four years ago in Sri Lanka. I also had an interest in fields such as meditation and Buddhism for the past 20 years or so and have actively practised meditation for a long time. After I was done studying there was a case where a girl was bleeding from her intestines and her doctors couldn't stop it. Therefore they were going to remove them. Before this happened her mother called me. I told her about the relaxation method called deep muscle relaxation which was combined with "Maithri Bavanava". After practising it I told her to pass on the merits to the forces around her. The result of using this method was that she was cured.

This method can cure conditions from simple stress to even cancer and I developed this method in the form of a CD after the incident with the girl. If somebody develops a fever then he or she can take a few pills and recover. Likewise if someone is suffering from stress or any other illness if they can listen to this type of guided relaxation for a total change of their mindset. If a person has positive thoughts they can cure themselves.

These days it is accepted that there is both a physical and a psychological factor to illnesses. If we treat only the physical factor it is very difficult to recover fully. Since we spend about four hours a day on our body why not spend 15 to 30 minutes a day on our mind to cure ourselves? We can easily heal the body through the mind. I have included the latest methods such as neuro-linguistic programming and the law of attraction where if you attract positive thoughts you can achieve positive results. This is not only to cure stress but helps to achieve future goals as well. I have included a separate section for future goals like an upcoming exam or building a house in the future.

The process is where you have to think of a particular goal when relaxing, imagine you have already achieved it and feel the satisfying sense of accomplishment. You need to feel that you are already there. All avenues will then be opened to you to achieve your goal. Once you give the correct pictures and thoughts to your mind, your mind will do the rest. It will react and create the path to achieve all of it. You also need to take away all negative thoughts and feelings. After you practise this for about two months or so it will become a habit. When this happens there will be an automatic focus towards the goal.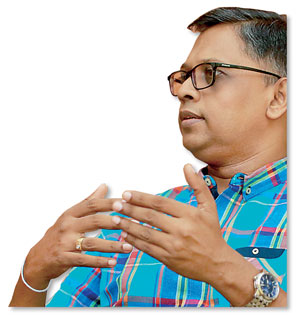 Q How did you come up with this concept?
I have a diploma in counselling and psychotherapy. However, I didn't just use my counselling knowledge but instead used all my experience of 40 years in meditation, neuro-linguistic programming and the law of attraction. This was all gained via self studies and I developed this method using all of this.

With the girl I mentioned earlier, I initially gave her deep muscle relaxation only but after recovering for a brief period she had a relapse. So I had to modify it since counselling was not enough for the girl. I included some other methods such as meditation to cure her. A study I did revealed that all illnesses were based on psychological factors as well. So if we don't treat that factor the curing process is delayed. At times it will not be cured at all. With certain people, whatever medication they take, they aren't cured. This is because the psychological factor in their illness is high. The best solution will be to take medication combined with guided relaxation for a better mindset to cure the illness

Q Is this concept globally recognised?
There are various methods of guided meditations which have cured people. But maybe the addition of meditation of loving kindness to the process of relaxation hasn't been done so far. This is due to the influence of our Buddhist philosophy of passing merit. That is why I thought of developing this method.

Q Why was meditation an aspect you thought fit to be included?
This guided relaxation is in itself a kind of meditation since it has to do with the mind. So I just added another similar meditation to the entire process. The reason for picking loving kindness meditation for this was because with the girl I helped I had no other option. Only after this did she recover.

Another instance of this process working was when a girl had a problem with her liver. At that time she was in the ICU awaiting a transplant. I gave her mother this method and within two months the liver ailment was cured. The doctors then said that a germ had gone into to her brain. I told her to do the same process and she recovered again. The whole process took about six months in total. I don't want to take all the credit for her cure but there must have been some positive factor from this method of relaxation and thinking.

Q Is the medical profession aware of this method?
I have not yet spoken to anyone in the medical profession but I have given the CDs to Professor Dayarohana Atukorala who has given me a recommendation letter.

Q Can any other form of meditation be used?
Any meditation can be coupled to the relaxation process but what we should be aware of is that it should consist of positive thoughts. This association with positive thoughts will allow us to have positive results. People say they don't meditate because they fall asleep if they do it alone. This particular process is guided so that such problems will not occur. Here you have to meditate with the instructions given. Therefore it is more powerful

Q Do more people practise this in Sri Lanka?
This guided relaxation concept is new to Sri Lanka. It can be found online though. I have produced a separate set for children as well focusing on their education and future goals. This allows their fear of exams to disappear. There is a general relaxation method which can be practised daily and involves loving kindness towards parents and teachers. There is also an aspect that tackles any phobias they may have. Another aspect is for any future goals and a separate section focuses on their exams. Yet another section is for any other events like sport or a competition. I have proof of this working through an incident involving Mahinda College in Galle where they used this for their U-13 rugger team that became the first in their age group. This was used in the following year as well with the same result.

Q What are your future plans for spreading this concept?
I am currently conducting public programmes and awareness sessions on television and newspapers to make people aware of this method. Awareness is essential for people to see the benefit of using this methods. I am also doing it for companies as well so that their employees will be more relaxed and their productivity levels will rise. If people are stressed their productivity levels are low. Awareness is very important because if we keep it a secret it will not develop.

You can get further details about sales outlets, testimonials by those who have been cured and listen to these guided relaxations through the website www.relaxationsforall.lk and Facebook page www.facebook.com/relaxations-for-all.