---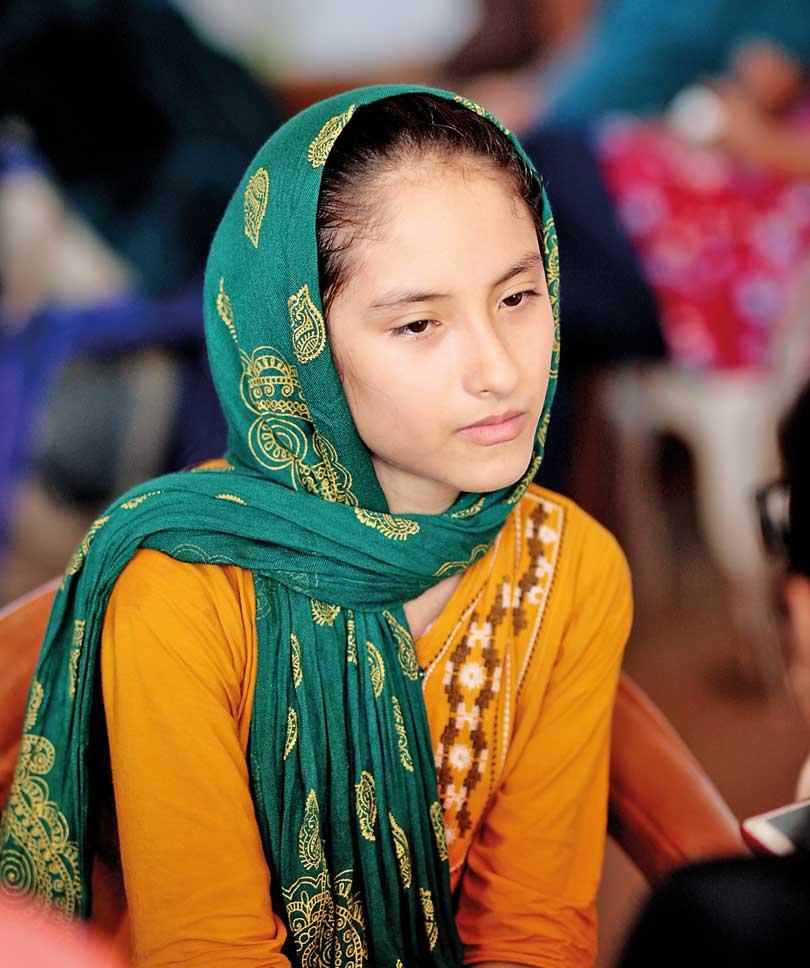 Aida Panahi was in her mother's belly when her parents fled their home in Afghanistan as the situation in the country was going from bad to worse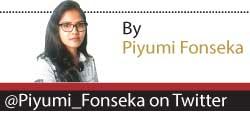 There was a collective anguish over helplessness and isolation inside the garage of a police station in Negombo, Sri Lanka where dozens of asylum seekers and refugees, having fled Pakistan, Afghanistan, Iran and Yemen, were staying for 17 days fearing retaliation for the Easter Sunday terror attacks.
Refugees and asylum seekers are ordinary people facing extraordinary hardships. Their journeys made covering thousands of miles across deserts and seas are not normal. Many refugees experience struggles as they are forced to flee their homelands. They leave family members behind and go in search of greener pastures. They have lost their shelters without gaining another; alienated from one without being able to assimilate in another.
As the burials of those who perished in the suicide bomb attack in St. Sebastian's Church, Katuwapitiya, Negombo started on April 22, a group of disturbed people forced the refugees and asylum seekers, who are under the watch of the UN Refugee Agency (UNHCR), to leave their houses. Most of the refugees are part of the Ahmadiyya minority and include Christians and Shia Muslims.
They are at present staying at several temporary locations – including in the garage of a police station.
---
They have been staying in the garage of negombo police station for 17 days
Refugees are not terrorists. They are often the first victims of terrorism
There are close to one million Sri Lankans living in many countries around the world as refugees
---
Taking a glance at the refugee crisis
The past decade has seen the largest number of people forcibly displaced as a result of conflict, violence, or persecution since the Second World War. With the most recent numbers reaching 68.5 million, the global refugee crisis is indeed one of the most devastating events in recent history.
UNHCR estimates that 5.2 million people were newly displaced in the first half of 2018 and that there are 20.2 million refugees and 3.2 million asylum seekers across the world as of 2018.
Although Sri Lanka is not a large place for asylum seekers and refugees, it still has many refugees who struggle to live under these conditions. According to the UN, at present there are 844 refugees and 826 asylum seekers awaiting the determination of their claims in Sri Lanka.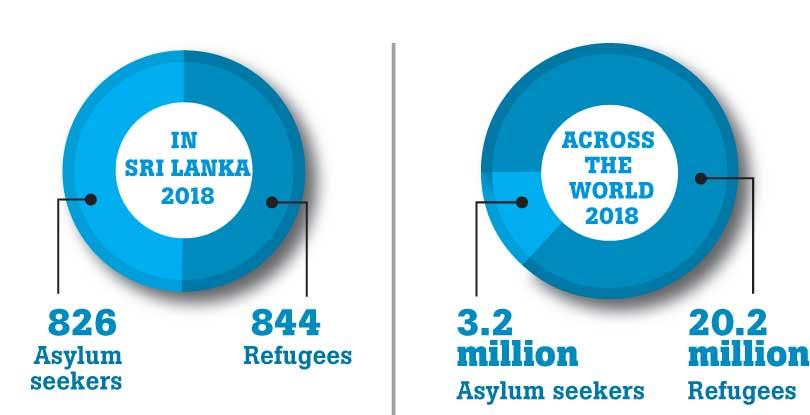 Sri Lanka legally unbound, yet morally bound
Refugee Advocates and Human Rights Lawyers opine that Sri Lanka isn't bound to accommodate and provide assistance to these people since the country hasn't signed the UN Convention Relating to the Status of Refugees of 1951 nor its 1967 Protocol. Other than Afghanistan, none of the South Asian countries has signed the UN either 1951 Convention nor the 1967 Protocol.
The Department of Immigration and Emigration signed a Memorandum of Understanding (MoU) with the UNHCR in 2006 regarding the migrants' issue. The UN is intervening into the subject based on the MoU. As per the Government's agreement with UNHCR, they are granted space in which to reside until UNHCR processes their asylum claims which can take between one and a half to two years.
However, rights activists point out that because Sri Lanka is a country which has been a beneficiary of the UN on a large scale, it has a moral obligation towards assisting less fortunate people of other countries when there is a need.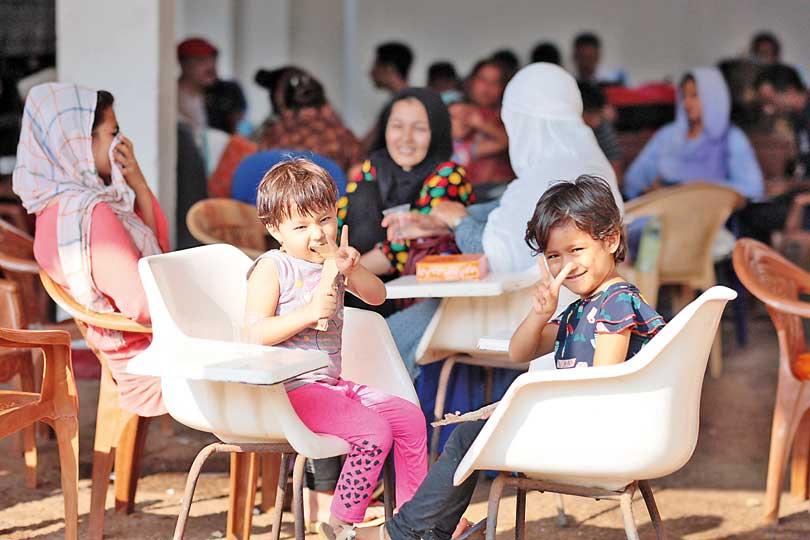 Asylum seekers from Pakistan, Afghanistan and Iran stay inside negombo police station for safety
Seeking asylum in Sri Lanka
These refugees and asylum seekers have no official legal status and are therefore unable to find employment during their stay in Sri Lanka. Those who received the 'refugee' status are provided with a living allowance by UNHCR for their basic needs. However, asylum seekers have to rely on the support of non-governmental organizations to meet their basic needs.
The children of refugees and asylum seekers also have limited access to education. Even if they want to send their children to private schools in Sri Lanka, they cannot afford them. Only if they receive any donations and financial support from NGOs, can they provide the children with education. The lack of access to employment also makes them rely on charities available or sell their belongings.
Refugees become refugees again
While UNHCR was still trying to cease efforts to relocate them to a safer place amidst protests from local communities, President Maithripala Sirisena sought international assistance to remove Afghan and Pakistani refugees from Sri Lanka. Speaking to diplomats based in Colombo on Tuesday, the President said that given the current situation in the country he is unable to ensure the security of the refugees and asylum seekers.
"There have been here for several years. The UN has taken care of their security. They have also taken care of their needs and informed us about their security. With the current security situation in the country we are unable to take care of these people," he said, according to news reports.
Following are a few stories of asylum seekers in Sri Lanka. While every refugee's story is different and their anguish personal, they all share a common thread of uncommon courage the courage not only to survive, but to persevere and rebuild their shattered lives.
These refugees and asylum seekers have no official legal status and are therefore unable to find employment during their stay in Sri Lanka. Those who received the 'refugee' status are provided with a living allowance by UNHCR
Aida Panahi - Afghanistan
Aida Panahi was in her mother's belly when her parents fled their home in Afghanistan as the situation in the country was going from bad to worse.
"I was born in Iran where my parents were seeking asylum for almost nine years. Iran didn't accept us. I could not go to school because we were not allowed. I was nine years old when we left Iran. The last thing I remember of Iran, before we left, was when my mother was taking me from our place to the grandmother's place with just one baggage. We left many of our belongings there. With faded hopes in Iran, we made it to Sri Lanka in 2015. I had never heard of a country called Sri Lanka before I came here. We have been living in Sri Lanka for four years without any problem. I have made many Sri Lankan friends. I was shocked when I heard the number of people who had died in the bomb blasts on Easter Sunday. We have been in that situation where we fear terrorism. I can imagine what they must have gone through.
"We have been staying in this garage at this police station for more than two weeks now. We eat and sleep here. We use toilets and bathrooms at the police station. With all these hardships we go through, I want to ask people what we have done wrong to get treated in this manner. We as refugees always wish for something that we would never get.
"I have dreams about my future. But, I am afraid I would be traveling all my life from one country to another because no country seems to be welcoming us. I want to be an influential character and save my people from danger. I aspire to be a person who makes a country proud and appreciative. I want to rebuild my life and realise my dreams," she said.
Aida had a difficult time talking about her journey. She often stopped to rub her face with her hands and take a deep breath. She said that so many uncertainties were coming in the way of her hopes and dreams.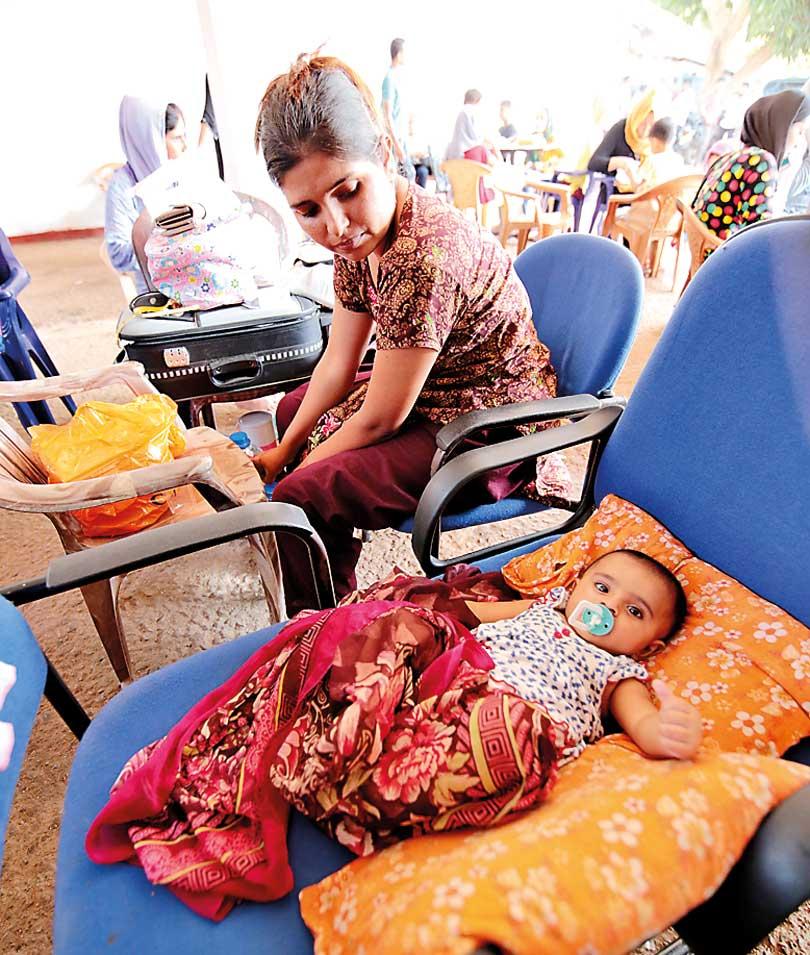 Raja Kamran - Kashmir
As a Kashmiri, who did much volunteer work for his community as a youth political activist, Raja was forced to flee his homeland Azad Kashmir on 22nd of January 2018 because of death threats. He along with his wife entered Sri Lanka using the visa-on-arrival facility, which allows a 30-day stay with the possibility of extension, which was designed to promote tourism. Then, they were still seeking asylum.
"I have been arrested by the Pakistani Army over false charges. I have even been threatened by Muslim fundamentalist groups in Pakistan as I am against Jihads. The last three years of my life were very difficult because I have been tortured by authorities several times. As a prominent Kashmiri political activist, it was unthinkable for me to relocate without getting the attention of extremist Muslims. My wife begged me to leave as several Kashmiri activists who were against Pakistan Army and pro-jihad elemants in Kashmir had already faced brutal beatings and were even murdered. To save my family from persecution and my own life, we sought refugee status in Sri Lanka. I have been living in a rented house in Negombo with my wife and our three year old son was enjoying peace of mind until April 21, 2019. We were attacked with stones by angry mobs who gave us twenty minutes to leave our houses. Just because ISIS claimed the responsibility for the bombings in Sri Lanka, why do all Muslims have to suffer?"asked Raja.
Although the refugees are getting some monthly allowance from the UNHCR for them to manage during their stay in Sri Lanka, asylum seekers like Raja are not receiving any financial assistance from the UNHCR and mostly depend on the support of donors for their survival.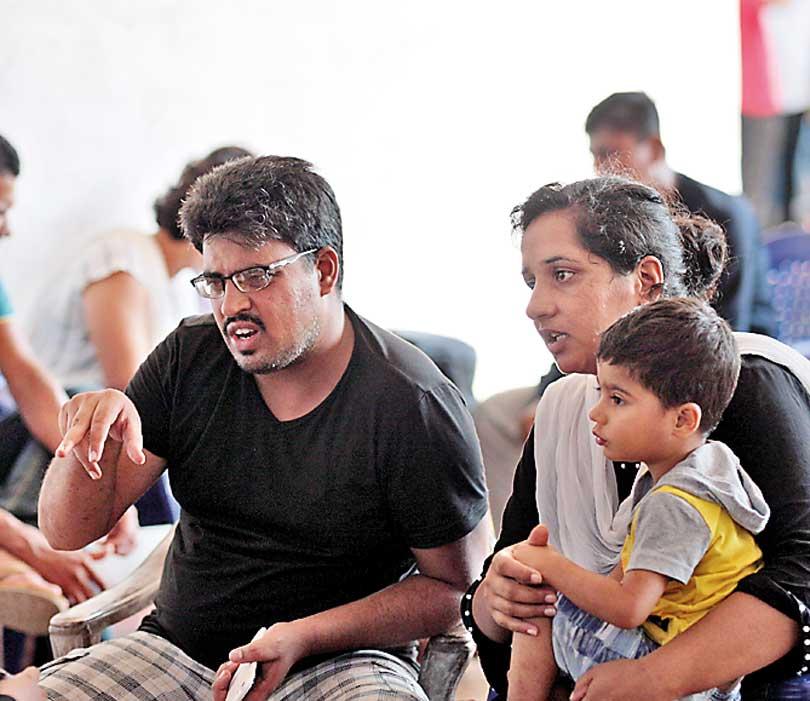 Sadia Faqir - Pakistan
On her mind that day, in January, 2018, the decision was immediate. The next home, safe shelter, sleep without fear – clamoured for her attention, but the situation at her home was so bad that she had to leave her country, Pakistan. Sadia, a Muslim girl fell in love with a Christian man in Pakistan, an act which made her family so angry.
"It was not my choice to leave my motherland. All I wanted was safety for our lives and to raise our children in a safer country and have a better future. When I had my baby here, I received Rs. 5000 for six months from the UNHCR. It was not enough to cover even accommodation and food in Sri Lanka. Asylum seekers like us don't receive any allowance and are left to fend for ourselves. Few religious groups and NGOs have been supporting us. But it is not adequate. We barely survive, with no possibility to be employed legally, struggling to pay for a room to stay in, find food to eat and unable to send children to school."
She says she would not want to return, not under the current circumstances.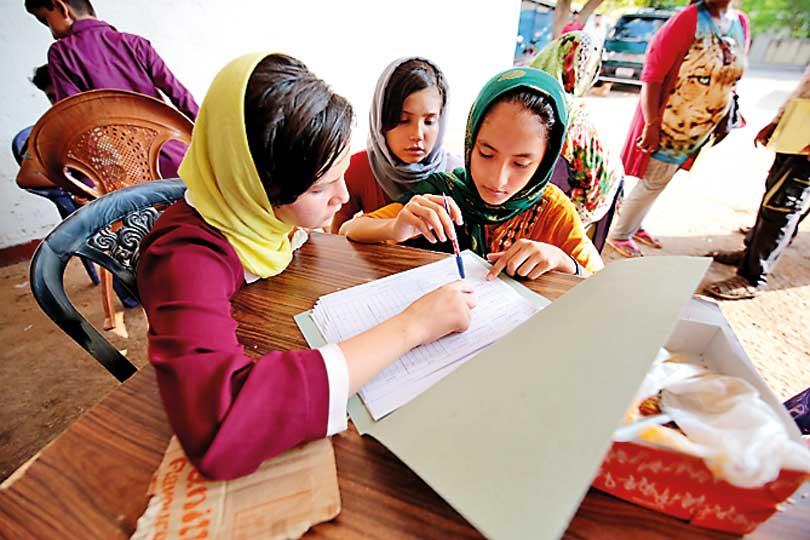 No one leaves home unless home is the mouth of a shark. Refugees are not terrorists. They are often the first victims of terrorism. Although a group of angry and emotional people in Negombo acted in that manner, peace-loving Sri Lankans might not approve such violent acts against a group of people who has fled 'home' to escape violence, war and persecution.
There are close to one million Sri Lankans living in many countries around the world as refugees. However, Sri Lanka is also a poor country, where many social, political and economic issues remain unaddressed. With the recent breakdown of national security in the country, the safety of Sri Lankans themselves is very important.