---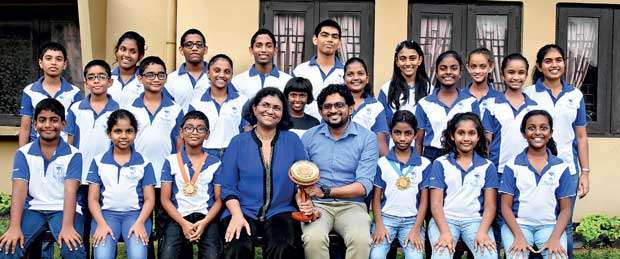 Prestantia Music School's Junior Choir with Doctor Priyeshini P. Perera and Mr. Wasantha Geekiyanage

I recently had the privilege of spending a Sunday evening with the talented young choristers of Prestantia Music School.

To say I was blown away by the talent of the youngsters merrily warbling away to the tunes of 'The Greatest Showman", would be an understatement to say the least.

A lot of people find it hard to believe just how good these little ones are, being able to witness them perform and do what they do best in their home turf was truly a wonderful experience.

The international award-winning champion choir comprises of 25 children, professionally trained and directed by Doctor Priyeshini Pieris Perera, who is also the founder of Prestantia Music School.

The choir is backed by Doctor Perera on Piano and Mr. Wasantha Kumara Geekiyanage as the voice instructor.

Founded in 2012 with only two students, the growth of Prestantia in numbers and student accolades in an extremely short period of time is commendable. Doctor Priyeshini's vision was to return to Sri Lanka after her doctorate and create opportunities that she never had growing up. Although the music school has been around for six years, the choir has been formed very recently. Prestantia, meaning excellence in Italian is definitely more than apt to describe this set of extremely talented youngsters.

"I remember having to travel all the way from Moratuwa to Colombo to further my advanced studies in Piano. Moratuwa is known to be a town of musicians' and most of them are self-taught. I knew I had to do something more than that. After completing my doctorate, I wanted to educate the next generation of musicians professionally. We are a close-knit lot and therefore Prestantia has become more of a community music school.

"We have been in existence for about five and a half years and our biggest achievement I would say is being awarded the Gold diploma at the Asia Pacific Choir Games in 2017. It also earned us the qualification to represent Sri Lanka at the Grand Prix of Nations. We haven't had any sort of exposure on an international level until last year." said Doctor Priyeshini.

The students have a very strong sense of belonging to the school and are proud to be a part of Prestantia Music School. The junior choir has also been invited to perform at the 2018 Chengdu International Children's Chorus Week in August.

They will be representing Sri Lanka while junior choirs from Germany, Australia, South Korea, Czech Republic, Russia, New Zealand and 12 other choirs from mainland China. Chengdu international Children's Chorus Week is a glamorous International cultural program hosted in China. Each of the countries will represent their culture through music.
---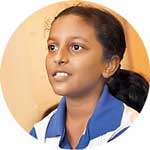 "I love music, I always sing and I love playing the piano. Prestantia Music School and the choir has become such a big part of my life."
---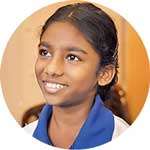 "Singing is my favorite thing to do in the world and Prestantia music school gives me the backing I need to learn music and I have a lot of fun here as well."


-Shayini (10)
---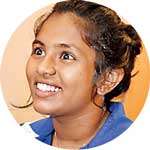 "The choir has given me the opportunity to show my talent to the world. I didn't know I could sing like this until I came to prestantia Music School. I got to participate in lots of competitions and I got a lot of opportunities to show the world how much of talent I have in me and I'm really proud of it."


-Dilendri (13)
---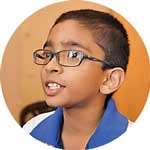 "I have a lot of fun here and I get to learn so much as well. I get to learn in a fun way. I am so proud to be a part of the choir."


-Ihaan (11)
---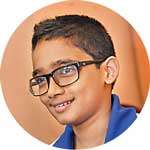 "I joined the Prestantia Music School for voice training and with each year. I could see a big improvement. I could pitch the higher notes very well. And I think that others should also come here to learn music and they are most welcome."


-Shaun (12)
---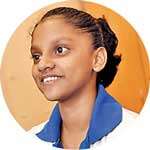 "I'm so proud of what we have achieved so far as a music school and a choir.I feel like we are getting the exposure we deserve. It makes me really happy."


-Tiara (14)
---
"I joined the choir last year and the experience has been amazing. It's so fun, we enjoy a lot. We train hard but we have so much fun too."


-Radhini (11)
---