---
The school's choir plans to hold 'I Will Follow, I Will Lead' from September 7-9 at the Sri Lanka Tourism Development Authority auditorium
---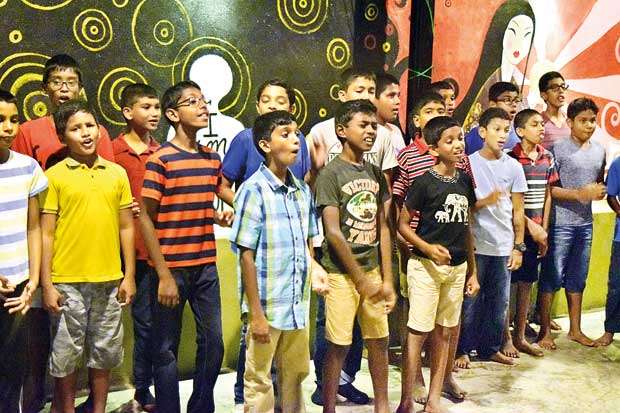 Pictures show S. Thomas' Preparatory School Choir at a training session
---
Choral activity in Sri Lanka has risen to an unprecedented level during the past number of years, following a growing interest in the field with the student community in Sri Lanka being largely responsible for the recognition that choirs and choral events gain.
Displaying a vast array of talents, innovative dynamics, creative arrangements and exploring boundaries of traditional and contemporary music, school choirs have thrilled and amazed audiences for countless years in the past.
The S. Thomas' Preparatory School Choir is one such choir, home to many talented and energetic youngsters from the ages of 11 to 16 years as it provides a platform for these students to express their creativity through music and arts. The 35+ number of Choristers each dabble in various genres of music from Gospel to Rock to Pop as they are trained to be versatile not only in their music, but in their approach to music as a practice for life and its challenges.
"The S. Thomas' Preparatory School Choir is one such choir, home to many talented and energetic youngsters from the ages of 11 to 16 years"

This year, S. Thomas' Preparatory School celebrates 80 years in existence and thus have a year filled with various activities and events to commemorate this momentous occasion. As a part of the years celebrations, the Choir will be organizing "I Will Follow, I Will Lead", a 3-day concert to be held from September 7-9 at the Auditorium of the Sri Lanka Tourism Development Authority, Kollupitiya.
As this concert marks an extremely important celebration in the school's calendar, the authorities have been working tirelessly to ensure the outcome is as or even greater than any other professional concert out there by bringing in Christopher Prins on Drums, Melissa Pereira on Keyboard, Shalintha Rodrigo on Bass, Julius Mitchell as guest Beatboxer, Professor Sujeewa Ranasinghe as guest Esraj Player and the dynamic duo Ayushka Nugaliyadda and Mihara Jayalath as our Choreographers! The choir not only will be performing songs from the western pop charts, but has the honour of performing songs from local artistes such as Alien Accent, Sanuka Wickramasinghe, KATCHA, RidmaWeerawardena and Dilan Jayakody, with special tracks created by Ranil Goonawardene and Sachiththa Fernando!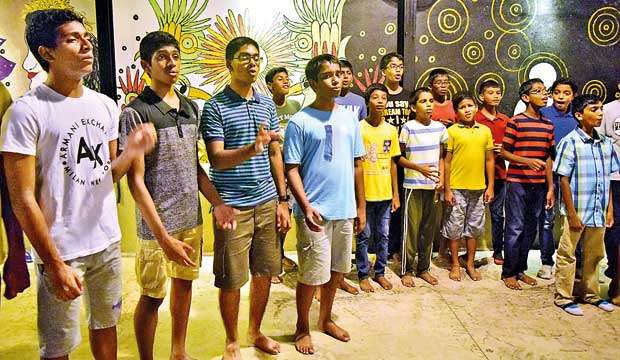 The choir will be led by Berklee College of Music alumnus Sanchitha Wickremesooriya who has been working with the boys for around 2 1/2 years to date, inspiring the kids to reach international standards by exposing them to a series of workshops conducted in partnership with The Sooriya Village with people such as fellow Prepite Kavichandran Alexander, The First Sri Lankan to Record and Produce Multiple Grammy Award winning albums, and many others.
In Addition, the Prep choir will not only be sharing the stage with a different guests choirs each night such as Ladies College (Sep 7th), Bishops College (Sep 8th) &Visakha Vidyalaya (Sep 9th), but will also be performing together with choristers from the S. Thomas College family of schools namely S. Thomas' College Mount Lavinia, S. Thomas' College Bandarawela and S. Thomas' College Gurutalawa, with a special appearance by The Old Boys Choir of STPS!

We also have the pleasure of amazing sponsors coming on board including DSI SuperSports and AVI as our Platinum Sponsors, Mobitel, Seylan Bank & Ideal Motors as our Gold Sponsors, The 89th Cavalry - STPS Old Boys Batch of 1989 as our Silver Sponsor, Asia Pacific Investments, Sri Lanka Insurance and Trelleborg as our Bronze Sponsors, Yes FM as our Media Sponsor and Decibel.lk as our Social Media Sponsor!