---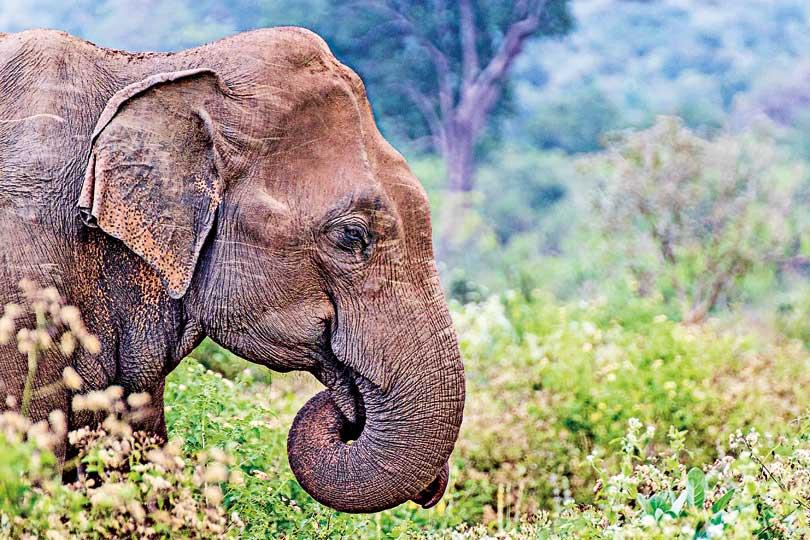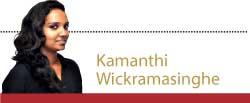 Even though much has been spoken about garbage segregation and the responsible disposal of garbage, many Sri Lankans continue to dump garbage in a haphazard way. This is evident for those who travel along the Dambulla-Hettipola road. Not only could one see garbage piling up, but many elephants too have become dependent on these sites. Wildlife enthusiasts complain that this is an added threat to the already dwindling elephant population in the country. During the recent past, various sites were proposed for the segregation and processing of garbage but to what extent these projects are successful remain a question. In this backdrop, the sheds light on the prevailing garbage issue in Dambulla.
There's an issue in transporting garbage : Jaliya Opatha
Speaking on the matter, Dambulla Mayor Jaliya Opatha said that the Elahera Pradeshiya Sabha (PS) Chairman has initiated a compost project but that there's an issue in transporting the garbage. "We have introduced this project to the entire Matale District and will be implemented in places such as Akurana, Galewela and Kekirawa. People dispose of garbage irresponsibly and the number of elephants coming to this garbage dump site has fairly increased. As soon as the PS receives the vehicle they will start the operations."
---
Waste is now being segregated : Janaka Nalin Kumara
"Initially no segregation of garbage took place but now we have asked the food vendors to keep solid waste at their stalls in the Dambulla market," said Elahera PS Chairman, S.P Janaka Nalin Kumara. "The solid waste will be taken to the garbage dump site in Puttalam while the food waste will be taken to a site in Digampathana. We will subsequently do the composting there itself. Right now we don't have a vehicle because it's not practical to transport garbage by a tractor. We have made a request to the Provincial Councils, Local Government and Sports Ministry and awaiting their response."
---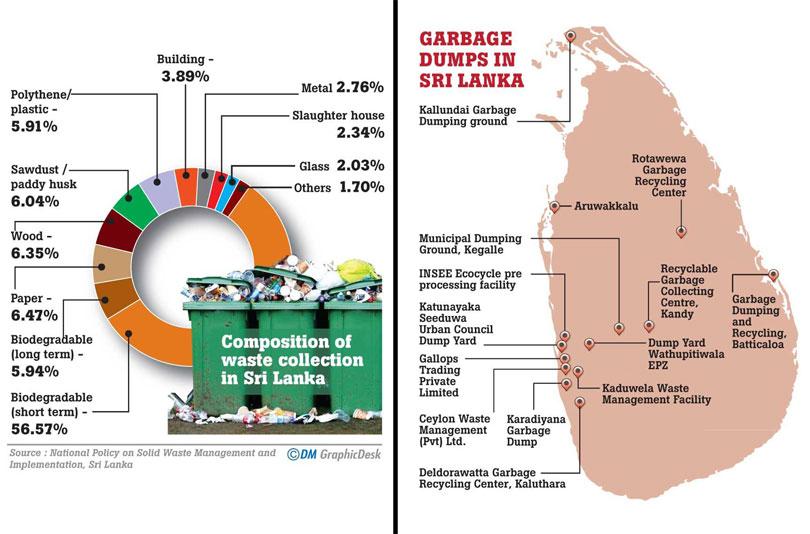 Digampathana is a wrong location and now they are trying to justify it : Dr Pilapitiya
"Why is garbage is being disposed of in areas designated as forest reserves?" questioned Dr Sumith Pilapitiya, former Director General of the Department of Wildlife Conservation. "The Digampathana, Habarana and Sigiriya areas have a high population of elephants and those lands come under the Forest Department. As such they are designated as protected areas in order to protect the environment. Garbage is generated by people and therefore it should be managed in areas where there are people without being taken to protected areas. So if you solve this issue, the matter is solved to a greater extent. Here, we need to consider two things; the local authorities should come forward and manage their own areas and once elephants start coming to the garbage dump site we cannot stop them."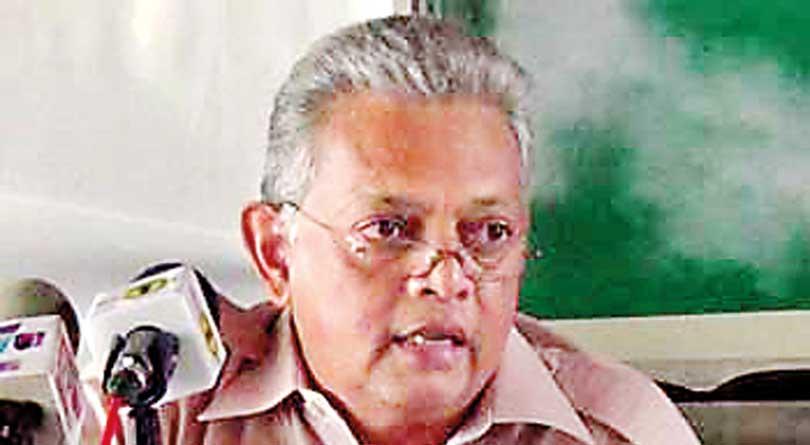 Dr Pilapitiya then touched upon two schools of thought in relation to elephants at garbage dump sites. "I personally believe that elephants shouldn't be eating garbage. But there's another argument that elephants eating garbage have better health conditions than those found in National Parks and forest reserves. This could be justified if food waste is separated and given for the elephants to eat. But at these sites, we have mixed garbage. It's possible for pieces of glass to be inside a sili sili bag with other food waste. So we don't know what happens to the interior organs of the elephants when they consume garbage and no proper study has been done on this."
When asked if the composting project at Digampathana, another area populated by elephants seems to be a viable solution, he said that this area has more elephants. "The project site is surrounded by an electric fence and we are yet to see the results. They should have ideally had it closer to Dambulla. The first stupid decision they made is to dump garbage near protected forest reserves. Then to solve that they make many other stupid decisions and that's how they chose a wrong location and now they are trying to justify it."
Elephants shouldn't be eating garbage. But there's another argument that elephants eating garbage have better health conditions than those found in National Parks and forest reserves
---
If elephants prevented from garbage sites, HEC will aggravate : Dr Fernando

Adding in his comments, elephant researcher and Chairman of Centre for Conservation and Research Dr Prithiviraj Fernando said that 90% of the elephants found at garbage dump sites are males. "It is found that close to 40-50 elephants visit these dumps and the numbers could vary. During an initial study done some time ago, we found that there were 54 garbage dumps in Sri Lanka and it could be more than that today. So numerically speaking, on average if there are 20 elephants at a dump, this sums up to more than 1000 elephants visiting a dump at any given time. On the other hand, we don't see frequent elephant deaths as a result of polythene poisoning and we don't find unhealthy animals near dumps.
Most of their body conditions are healthier than others. But even though they eat garbage from these dumps, they also go into villages. So if they are prevented from eating garbage at these dumps, these 1000 or more elephants will go into villages and aggravate the human-elephant conflict (HEC). This kind of an issue happened in Katharagama where a garbage dump was converted into a garbage processing site and all the elephants went back to the villages. This is the reality."
It is found that close to 40-50 elephants visit these dumps and the numbers could vary
---
Pieces of plastic and polythene found in dung : Veterinarian
"We have come across elephants with cuts and bruises and cases where wires and other materials have gotten entangled in their trunks," said Dr Sameera Kalingu Arachchi, Veterinarian at the Giritale Wildlife Veterinarian Unit. "There haven't been cases of plastic poisoning because their digestive tracts are larger than other animals. However, we have found pieces of plastic and polythene in their dung. There's no way that these tracts could be obstructed unless the elephant is having an illness which will disrupt the normal functioning of the organs."
---
Prioritizing on compostable and reusable options can help protect the environment : Achala
In order to encourage eco-friendly and sustainable living, initiatives such as The Good Market are gradually making a change. In her comments, Good Market Founder Achala Samaradiwakara Maddumage said that petroleum-based plastic is not biodegradable.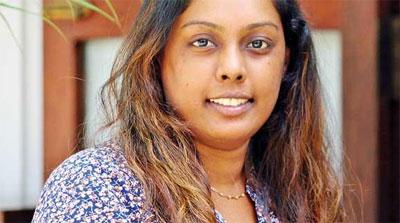 "Single-use plastics like straws, bags, bottles, and most food packaging only get used for a few minutes, and then they are in our environment forever where they harm elephants and other wildlife. Over many years, they break into small pieces (microplastics) and release toxic chemicals that enter our food and water supply. The policy change is important, but we don't have to wait for that. Each of us makes choices every day. We can bring our own reusable bags and bottles, refuse plastic straws, and support enterprises that share our values. When we prioritize compostable and reusable options, we protect our wildlife, our health, and our environment. The Good Market community is committed to finding alternatives to single-use plastic and putting an end to plastic pollution."
Single-use plastics like straws, bags, bottles, and most food packaging only get used for a few minutes
---