---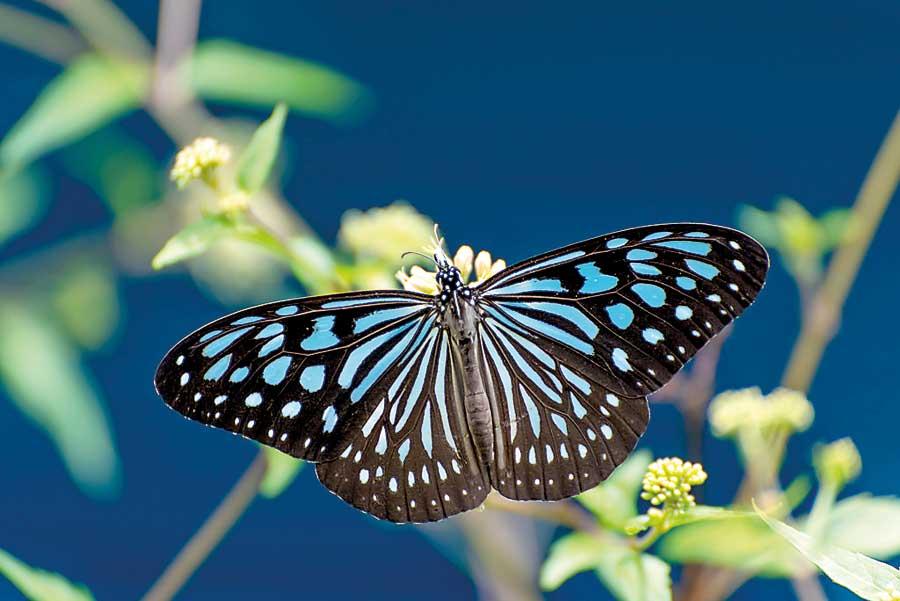 The diversity of nature is a complex system.It is this complexity that creates and adds beauty to nature. Butterflies are no exception and are an essential element of nature's beauty. The shades of indescribable colours of butterflies make one's eyes open wide in appreciation of their intricate detail and structure. Not only their beauty, but also their contribution to ecosystems should be appreciated in terms of the services they provide. But, unfortunately, climate change has challenged the survival of these delicate creatures and has hampered their contribution to ecosystems.
Speaking to Daily Mirror, the President of Sri Lanka Wildlife Conservation Society (SLWCS)Ravi Corea described the valuable contribution that butterflies make to the ecosystems and how climate change has adversely impacted the butterfly species. Given this situation, some of the local initiatives by environmentally concerned organisations to protect these delicate species should be highlighted.
The contribution of butterflies to ecosystem services
Butterflies are not only admired for their beauty, but also for the contribution or services they provide to the ecosystem. These beautiful creatures not only provide an aesthetic value, but also ecological services in many ways. They act as pollinators and are an important food source for other animals during their various stages of life. Thus they become an important element of the food chain while keeping ecosystems in balance. The organization 'Butterfly conservation' in Britain recognises butterflies as indicators of healthy environments and healthy ecosystems. According to an article titled 'Butterflies and their contribution in ecosystem' published in the 'Journal of Entomology and Zoology studies' published on March 26, 2016, by a panel of experts at the university of Gujrat Pakistan, efforts have been made to identify the co-evolutionary relationship between butterflies and plants and how their lives are interlinked. It is said that the survival of butterflies depends on the nectar that is produced in flowers and also in extra-ripe fruits. Therefore, the abundance of butterflies is a clear indicator of the existence of healthy ecosystems.
According to Corea butterflies can act as a bio-indicator and a model study organism that facilitates the understanding of climate change, zoogeography and other environmental issues. Therefore a reduction in the butterfly species is a clear indication that ecosystems are in imbalance. The life cycle of a butterfly consists of an egg, larvae, pupa and butterfly. The larvae, which is also known as caterpillars, possesses a small moth to eat the leaves of certain plants. This contributes to control the spreading of these plants. These are some of the ways in which butterflies contribute to maintain the ecological balance in their habitats.
Unfortunately their contribution to the ecosystems is hampered due to climate change; which has become one of the identified threats to the sustenance of these delicate species.

Impact of climate change on butterfly species
Being a tropical island, Sri Lanka is home to 248 species of butterflies of which 31 are endemic to the island. It has been observed that butterfly populations have got impacted in recent years due to climatic change. Climate change, mainly due to human actions, has altered the ecological balance that sustains these beautiful creatures. According to SLWCS statistics, out of the 248 species of butterflies found in Sri Lanka, 21 are listed as 'Critically Endangered' (CR), while 38 species are listed as 'Endangered' in the IUCN Red list.
Going by what Corea has to say we can fathom how climate change can impact butterflies. According to Corea, the butterflies of Sri Lanka are at risk. "Climate change is a threat to butterflies since temperature triggers their reproductive development across all life stages.
The climate also affects the body temperature of butterflies helping them to find mates, increase fecundity and lay eggs," explained Corea. He stated that the biology of butterflies depends on temperature and their ecology depends on plants which are directly regulated by rain and temperature. It's wellknown that the recent incessant rains would have definitely affected the life patterns of butterflies adversely. According to Global Climate Risk Index (CRI) last year (2019), Sri Lanka was ranked second among the countries most affected by extreme weather conditions. This scenario raises many concerns over how the adverse weather conditions during previous months in Sri Lanka could have adversely affected butterflies.
In addition to climate change, he also highlighted that the excessive use of agro-chemicals in agriculture, horticulture and in home gardens, mainly pesticides can risk the butterfly species in Sri Lanka. According to him, these pesticides can have devastating effects on the primary stages of a butterfly's life-cycle by destroying eggs, larvae and papae. "Especially the eggs and larvae are more vulnerable as they are highly sensitive to pesticides," Corea said.
In this backdrop, there are concerned members of the society and organizations that are working passionately towards the conservation of butterflies in Sri Lanka.
---
As a result the biodiversity we are observing and the populations of various indigenous and endemic plants and animal species are probably a fraction of what they were 500 years ago

Ravi Corea
---
Local initiatives to conserve butterflies
Having understood the adverse impacts of climate change on butterflies, many local organisations have come forward and have implemented many projects to conserve butterfly species found in Sri Lanka. The Butterfly Conservation Society of Sri Lanka (BCSSL) is the first organisation formed in the country for conservation of butterflies and moths. Having the vision 'to protect the biodiversity and the balance of the natural environment through conservation of butterflies and moths', BCSSL conducts many educational and awareness programmes. Some of the events organised for the general public and university students are Grow with Nature - Kids programme, Butterfly & Dragonfly Race, Student workshops etc. Recently BCSSL conducted its second workshop on Butterfly Identification and Ecology in Kolthota- Duwili Ella area from 9th to 12th November, 2019.
SLWCS launched its Butterfly Conservation project in January 2019 partnering Spa Ceylon. It started its project by creating a butterfly sanctuary in Wasgamuwa. Selecting an area overgrown with invasive plants SLWCS transformed the land to become a sanctuary for butterflies. At the outset of the project, only 17 species of butterflies were recorded, while species of host plants were 24. Three months after implementing the project, 39 species of butterflies including one endemic have been recorded in the sanctuary. The number of host plants are also said to have increased to over 50.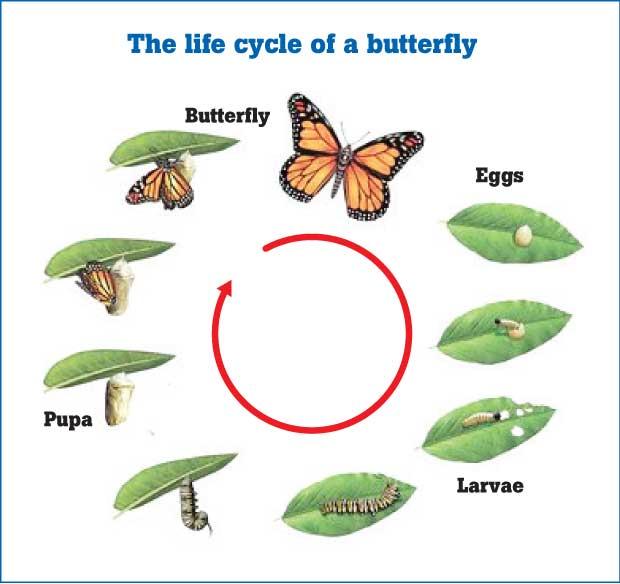 Dilmah Tea, one of the corporate giants in Tea industry, also has initiated a conservation project. An urban open-air Butterfly Garden in Moratuwa at Dilmah Conservation Sustainable Agriculture Research station conservation is a commendable initiative that attempts to conserve certain butterfly species found in the urban setting of Colombo. Since its construction in October 2011 it has become a haven for butterfly species. Currently around 53 species of butterflies can be sighted within this garden. Many plants that attract butterflies have been selected with the help of entomologists and botanists. This butterfly garden is open to the public every Wednesday between 9.00 am and 4.30 pm. Besides, special educational programmes are also conducted for groups on other days upon request.
'Dilmah Conservation' (DC) also facilitated the construction of butterfly gardens at Royal College, S.Thomas' College, Lady Ridgeway Hospital and Dilmah's Cape Weligama Resort in Sri Lanka. Moreover, the publication of 'Common Butterflies of Sri Lanka' by Dilmah is a comprehensive butterfly identification guide containing over 100 species of butterflies including a photo guide to plants that are preferred by specific species. In addition to these, DC also conducts workshops moderated by Himesh Fernando, the author of DC's butterfly publication and an expert on the subject.
When Daily mirror spoke to Corea, it was evident that the landscape in Sri Lanka has undergone vast changes during the past 150 to 200 years. These changes have been detrimental to many species of the island's fauna and flora. "As a result the biodiversity we are observing and the populations of various indigenous and endemic plants and animal species are probably a fraction of what they were 500 years ago", he further explained.
These facts suggest the possibility that many species could have become extinct during past years owing to changes that the landscape experienced. Unquestionably, Butterfly species found in Sri Lanka are no exception in this. "Some of the butterfly species are in dire peril," he stressed.
The existing mission is to create awareness among the general public as well as the relevant authorities on the immediate need to initiate efforts to conserve Sri Lanka's butterfly species. This process demands effective media and social media campaigns be launched and the public and the private sector should be encouraged to involve in butterfly conservation projects. Corea also opined, "Easy to use butterfly guides, starter kits and simple informative instruction booklets with lists of butterfly feeder plants and food trees needs to be created".
School children are an important target group that can be educated on these matters easily. Imparting the younger generation with the necessary knowledge plays a key role in future conservation endeavours and thereby to contribute to conserve butterflies species found in Sri Lanka.