---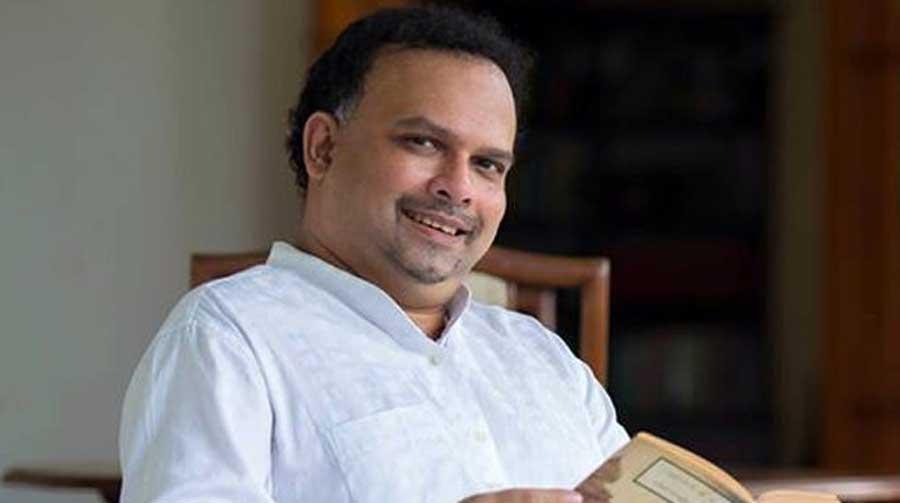 The year was 2000; it was either end of August or beginning of September. I was living in Los Angeles, California in the United States. I was driving to work and was about to enter 118 Ronald Reagan Freeway. My phone rang and from the country code flashing on my screen, I knew that it was from Sri Lanka. It was Navin Dissanayake, Gamini Dissanayake's eldest son.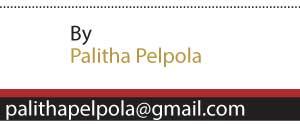 He said that he intended to hand in nominations for the forthcoming elections scheduled for October 10, 2000. I said fine and wished him success. But before I could hang up, he asked a question to which I just couldn't say no. He asked if I could come over and run his campaign as I did for his late father on numerous occasions.
I said yes, and was flattered indeed. He further said that he would call back once my air-ticket and flight details were finalized. I consented and immediately called Ardni, my wife and told her about the call and she said that I owed it to the Dissanayake family to go home and help Navin. When I left Sri Lanka at the end of 1994, Navin was only 25 years old. He was baptized in electioneering in that year's parliamentary election in which his father was the only winner of all the UNP bigwigs in that, only Kandy district secured a sizeable victory. Almost all other districts lost badly; yet the UNP managed to secure, thanks to the Proportional Representation (PR system), eighty-one (81) seats in parliament.

I landed in Sri Lanka just about one or two days before the nomination day and Navin asked me to wait at his Wijerama Mawatha home until he called me up to Nuwara Eliya. In a couple of days, I was back in Nuwara Eliya, where I started my election campaigning under the tutelage of the Grandmaster of all campaigns, Dr Wickrema Weerasooria, my mentor, my Guru and my dear friend. I went straight to Hawa Eliya where Srima Dissanayake, Navin's Mother and Navin and Lanka stayed during the campaign time. By this time I had already asked E M de Zoysa, Gamini Dissanayake loyalist who used to help me immensely by manning all our election main offices from 1977 to 1994, to provide me with the basic data sheet in the Nuwara District. It included, among others, categorization of all voters in ethnicity, religion etc.

I asked Lanka for a laptop computer and entered the raw data provided by EM. I did my analysis and calculations and told both Srima and Lanka that Navin would receive fifty-five thousand to sixty thousand (50,000-60,000) preferential votes. A victory for the Chandrika-led Podujana Peramuna (PA) was a bygoner. Both Srima and Lanka were dismayed at the analysis I presented. But I asked both of them: 'would you be happy if Navin would be number one in the UNP list despite the fact that he would get only 50,000-60,000 preferential votes?' Then both were relieved and agreed in unison. That is how I started the 2000 campaign. It was one gruelling campaign and the manner in which Navin managed his supporters, his campaign staff itself and his temper and his patience were remarkable. Navin received 57,000 plus preferential votes and he was number one in the UNP list, to my utter relief.
What is most irritable of all features of any election campaign is the lack of resources, both vehicular and financial. However much one tries to launch a 'perfect' election campaign, there will always be hitches and complications beyond the control of the most perfect planner. Handling the hitches and complications without losing one's temper and cool and yet achieve the desired results at the elections is the ultimate test of a clever and intelligent politician. In that context, Navin's 2nd baptism in 2000 Parliamentary Elections was indeed a success story to which he added many chapters after he became a fully-fledged-parliamentarian, a State Minister and now a senior Minister and the National Organizer of his Party. Moreover, he is the only UNPer who has managed to win the district in the last Pradesheeya Sabha (PS) Elections when the rest of the country was deluged by the Pohottuwa, speaks volumes for his prowess as a campaigner firstly and an extremely popular politician secondly.
"Navin's challenge is to challenge that culture; his is to test the sustainability of a saner culture that is grounded in the conventions of justice and fair-play"

As for me personally, it is extremely satisfying to be continuing to work for the second generation of the Dissanayakes. It is a rare privilege to serve the father and the son, although not in the same capacity, yet as close as it was for the father. The glowing class and decorum with which both the father and son conducted their normal business is striking and the opportunity that Navin provided me with after I was relieved (no pun intended) by President Maithripala Sirisena is worthy of mention.
Navin is 50 years old today. Gamini Dissanayake was assassinated when he was only 52. By that time Gamini's political journey had burst through many a gorge and crevice. Many an analyst and a writer fall into the trap when he or she attempts at making comparisons between the father and son. It's not fair by either of the parties. Contexts are different and more so the eras and times. If one were to look into the times of Gamini Dissanayake and asks the question whether he was right in his decision to run for the Presidential Elections in 1994, with almost no exception, the answer would be a negative. Yet Gamini made that decision within the context of the prevailing conditions and circumstances. A chance to run for the top job in the country has no parallel.

In the same vein, would Navin have even made an attempt to make a run for the same job in today's context? Navin may have decided against it already and he may have come to that conclusion after the enormous wealth of data and analyses available to him now, in the post-Gamini era. In politics, context matters most. For that matter, in all human affairs, context matters most. Without reference to context no analysis is complete, no data is relevant and no conclusions are conclusive.
The era within which Navin is making his political moves and counter-moves is so terribly distorted and distressing. A political culture that has been born as an unusually cruel byproduct of a historical process has claimed its victims already. The nation stands on the threshold of an abyss of total cultural-destruction; unnerved by an ever-widening gulf between haves and have-nots, the politicos are in a mad rush to enrich themselves at the expense of the gullible voters.

Navin's challenge is to challenge that culture; his is to test the sustainability of a saner culture that is grounded in the conventions of justice and fair-play. To challenge convention and yet safeguard the conventions of justice and fair-play is no task for an ordinary person. Navin is no ordinary person.
Navin has that within himself, within his closely-knit family of a charming spouse and two daughters and above all an abiding faith in Buddhism and its sublime teachings. Navin will travel a long way, maybe bypassing his father's dreams and ambitions, that much I'm sure.