---
Water-free cleaning liquid invented !

Robotic Engineer Rakitha Brito has created a water-free nanotech liquid to protect vehicle paint. This liquid can be applied on cars, vans, buses, three wheelers and motorcycles.

Usually people clean their vehicles weekly. Due to mud and dust vehicles get dirty. After a heavy shower the dust trapped in water bubbles is often visible. These vehicles get dirty and unpleasant because of bird droppings and air pollution.

Usually it takes more than one and a half hours to do a thorough cleaning of vehicles like cars and vans. Engaging in this cleaning process would be an issue for most people who are employed. The amount of water consumed during the washing process is also a major issue. The usage of a pressure gun during this cleaning process is popular, hence the consumption of electricity is also high. Too much of chemicals also also used during the cleaning process. The mixture of chemicals and water causes many effects. Most of the time during this cleaning process micro scratches do take place due to the use of certain tools. Even after washing the vehicle one should engage in a wiping process because there is potential for dust to stick on the vehicle. This is due to the presence of water bubbles. People have got used to waxing vehicles following a wash.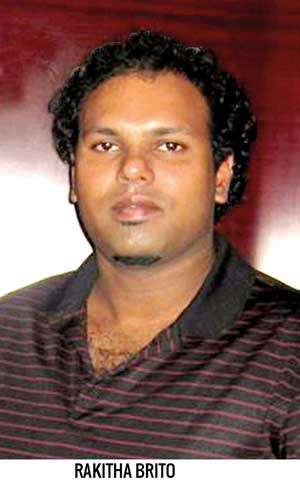 The effect of micro scratches in the long run is that it would reduce the mirror effect of the paint in a vehicle. This would appear very ugly. Thereafter to regain the mirror effect in a vehicle it should be buffed by a buffing machine and during this process energy is consumed.

Considering all these issues and drawbacks I have invented a liquid using Nano technology. This new product, which would solve all these issues, would also help save water in gallons.

By adopting this new way of cleaning the user could feel that his job is finished easily. By using this liquid, vehicles could be washed or cleaned inside 25 minutes. What's needed for this cleaning process are Nano technology liquid, a piece of sponge and a piece of micro fibre thread.

Since this cleaning process is water-free, environmental pollution would be prevented. Apart form saving water, electricity would be reduced. All this would be a huge saving for the consumer. The occurrence of micro scratches would be reduced and there is no need for waxing. Since the Nano liquid stays upon the paint as a layer it would be an additional shield for the paint in the vehicle. The Nano liquid would help create a smooth and shiny surface which is better than waxing because it gives an oily effect to the vehicle surface.

Vehicles can be cleaned at any place in minimum time without the use of water and electricity. To use this liquid, we do not need water, a water pump, a water tube, water basins, chemical and electricity. During this cleaning process most of the items are reduced and the effectiveness is increased.

The dust particles are in the micro layer. The liquid is made of Nano particles. Once it is sprayed the Nano particles would sneak through the dust particles. As a result dust would float on top of the Nano particles. The dust then can be wiped away using a sponge.

Most importantly this is an Environment friendly product and users could use it without any side effects.