---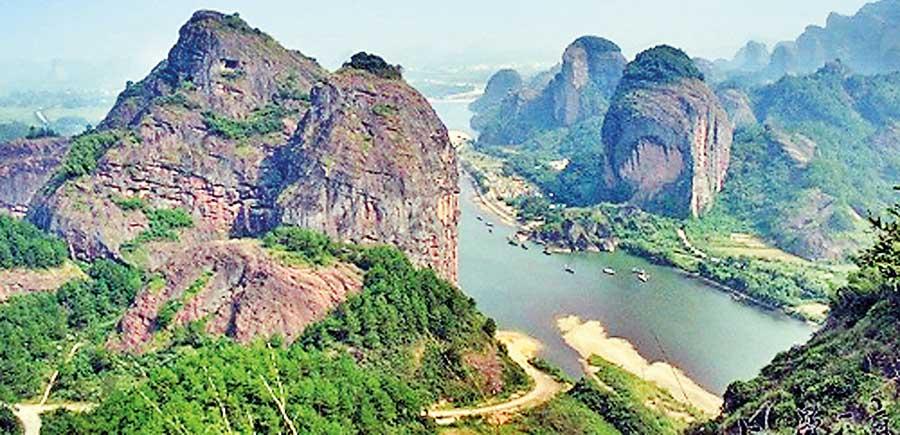 Yingtan is a city belonging to Jiangxi Province and located in central China. The city nestles 160kms away from Jiangxi's Capital Nanchang. It is surrounded by a ring of picturesque mountains and a beautiful river. The total land area is 3,550 square kilometres and the population is 1.3 million.


A rapidly developing area, Yingtan is a key transportation hub in east China. Three main railway networks – Yingtan-Xiamen, Zhejiang-Jiangxiand Anhui-Jiangxi – are well-connected to the locality. Connectivity to main railway lines is one of the reasons for its rapid development. This is an advanced industrial city and famous for copper, energy and chemical industries. The world-famous Jiangxi Copper Corporation is housed here. Copper has become the city's main industry which is driving rapid economic development.

This area of China is famous for making spectacles. There are trade centres for the sale of spectacles. In addition to that, this area is famous for Chinaware. It has a long history of making Chinaware, extending to the Shang Dynasty which was 3,500 years old.
Yellow Jade is yet another attractive mineral which is fairly expensive. It comes in different shapes and found in the bed of river Xinjiang in Yingtan.
Yingtan has gained fame due to physical features inherent to the area. The range of mountains called Longhu is egg-shaped and encircles the entire area. River Luxi which flows across the locale adds a new charm to the region. It has been named a 'World Heritage Site' by UNESCO and is believed Taoism originated around this mountain range.
During the Eastern Han Dynasty (AD 25- 220), Zhang Daoling – the first 'Heavenly Master' (the title used by Taoists to refer to their chief) – studied Taoism and Alchemy here. He was the first individual who advised Taoists to read Tao Te Ching. He was acknowledged by historians and religious dogmatics as the founder of Taoism. Heavenly Master Zheng Daioling preached his doctrine in Mt.Longhuand a rich Taoist culture has been created here which rendered a fascinating philosophy to Taoists.
Many religious centres connected to that religion is housed around the mountains. Some are located at hilltops. There are religious institutions which teach advanced courses leading to higher ordination. Even foreign students are found here. The headquarters of Taoism (a big palace) is found here.
Through our guide, we came to know something astonishing that exist here; the entire region is free of mosquitoes! She gave us three reasons for that:
01. Strong smell of camphor trees drives mosquitoes away
02. Bats living in caves around the village eat mosquitoes
03. According to a legendary story, the first Taoists master drives mosquitoes away to protect his aged mother
Another surprising thing we heard was the act of depositing dead bodies in caves found in the mountains boarding river Luxi. This act has a history running back to 2,600 years.
The burial places are in the caves 20-50 metres and even 300 metres above the surface of water in the river. River Luxi that flows through the region adds glamour to the area.
Touring this area was made possible by the Jiangxi People's Association for Friendship with Foreign Countries and Yingtan Municipal People's Association for Friendship with Foreign Countries. At the same time, I must respectfully acknowledge facilities provided by Yingtan Municipal Mayor Yu Xiuming.