---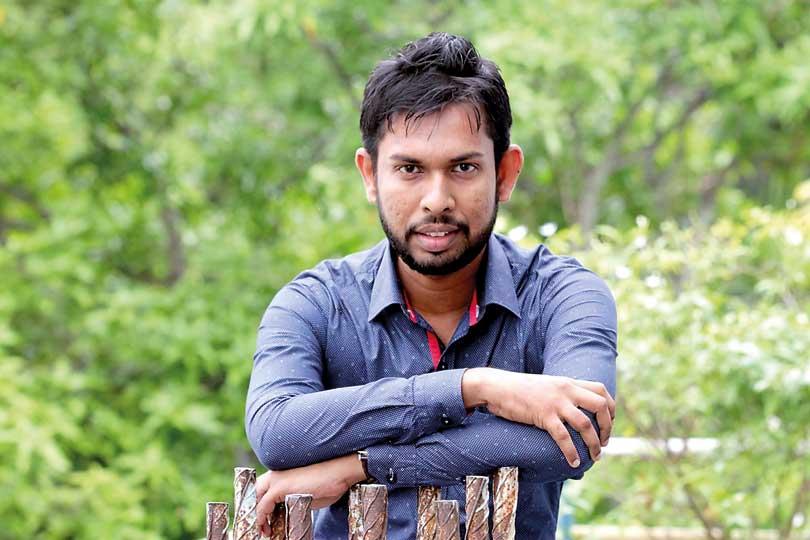 Sujith Prasanga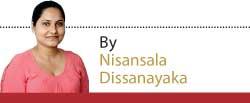 Novels are written on diverse subjects. It's rarely that an emerging novelist focuses on two different themes as romance and politics. 'Mediyama Aga', a young adult novel by Sujith Prasanga is such an example for penning a book on these two themes.
"Mediyama Aga", a Sri Lanka National Library and Documentation Services Board recommended novel unveils the story, hardships and eternal conflicts of people whose lives are centred around a Sri Lankan politician. The immediate circle around him, including family, servants, and supporters are greatly affected by the way he manages his political career. This book discusses how the social lives of these henchmen are lived and how the sacrifices, dedications, and decisions of the politician impact those around him. Many novels focus on the politician rather than on the common man. Rarely is a Sri Lankan novel discusses under such a theme these days.
A love story runs parallel with the story, revealing an eternal love affair that's buried deep within their hearts. The true-to-life characters are skillfully woven and are heading to a tragic end.
The writer has used the Esala Flower (Cassia fistula, commonly known as the golden shower) as a symbol of the common man in the political sphere throughout the novel.
Cassia fistula or the Esala tree is hardly recognizable without its' iconic yellow flowers. Sri Lankan Politics is quite similar to this. It is the centre of attention during the blooming season (sarcastically the election season). The common man fights over party politics defending his party and politicians. He is struggling with his fellow men and women, sometimes using unnecessary violence. These acts end up in blood feuds. Soon after the election, the heat and the enthusiasm return to normalcy. Politicians return to their lavish lifestyles after using the common man. The common man carries on with his usual daily struggle for survival.
"Esala flowers bloom staring at the earth, unlike other flowers. So are the public in Sri Lanka; where citizens have nothing to do in this political sphere except watch passively.
"Usually it takes four years to write a novel, but 'Mediyama Aga' was completed in two years. Young adult's novels have certain limitations when compared to serious novels," he opined.
"I am still an amateur who has written four novels. I must say that I have a zero interest in politics, but I have had bad experiences with bad politics. When I was serving 'Lakbima", I was removed from the newspaper because of a news headline I gave. How I lost my job was highly political. No one made further inquiries regarding the case and the hierarchy of the newspaper washed its hands off me. I was dismissed since I was an amateur. They did not allow anyone to question me either. It was just at the beginning of my career. After the incident, I was jobless for six months and I experienced utter bitterness. Somehow I coped with the situation, as I did not have an option. Later I had the opportunity to join 'Lankadeepa' and I restarted my career as a sub-editor.
This book discusses how the social lives of these henchmen are lived and how the sacrifices, dedications, and decisions of the politician impact those around him. Many novels focus on the politician rather than on the common man
"I understood the power a politician has in this country. If my fate was periled like this despite the fact that I was a journalist, I thought what a common man would undergo.
"Even this Government thoroughly used me. Some ministers used my name to sling mud at the previous Government. But I have never met or spoken with them, he said.
As rough seas make a skillful sailor and pressure makes a diamond, Prasanga became stronger after dealing with these misfortunes.
His capabilities were not limited to writing novels and engaging in journalism, he was already a songwriter. Prasanga prefers songwriting over writing novels. He won the title of 'Best songwriter' in 1998 and 1999 from the Kelaniya and Ruhuna Universities while being a student.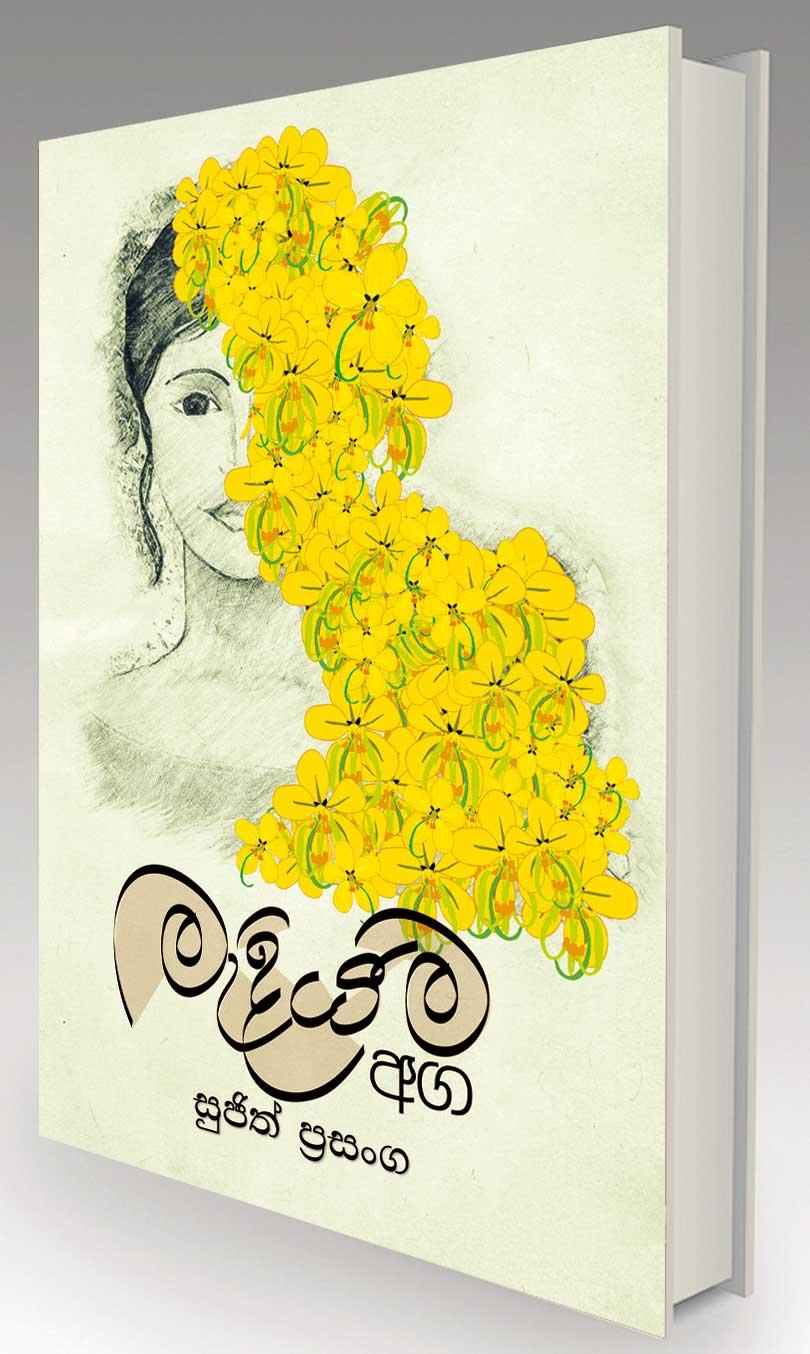 "Famous songsters and songstresses Dayan Witharana, Surangi Shyamalee, Edward Jayakody, Janaka Wickramasinghe and Subhani Harshani have sung the songs I wrote. More songs are to be launched and I keep writing for leading songsters," he said.
"We have failed to build an industry for songwriting in Sri Lanka due to numerous cheap trends. I have never written songs to be broadcast as YouTube videos. I write for those who listen and enjoy. I want to create songs that last for a lifetime," he opined.
Prasanga explained about the background and core of his second young adult novel "Aththapal" which was among the best ten manuscripts of 2017, at Godage Young Adult Novels Competition. The novel is based on the story of a beautiful village. The writer has written about his own village, Bataduwa in Galle, and of his childhood experiences. He carefully analyses the development in the village, with an untold heartache in his narrate.
"The unique beauty of the ideal village is no more, almost all village roads are carpeted, no more trees to look at and everything has changed to something in between a village and a city. Facilities in cities are available in the village. The village has become highly sophisticated with the introduction of urban facilities such as buildings, highways, and supermarkets," he added.
"People like us, who have their roots in the village, have gathered around cities like Colombo and strangers have become the village that once was so dear to us. We have become strangers to the village now. The village is no more the paradise in their childhood memories," he said.
"I grew up as the youngest in a big family. I have four elder sisters and two elder brothers. We all meet up in the village during the Avurudu season. We love and enjoy going down memory lane and recalling the good old times. Their children have no experience of how beautiful the village once was. They have not seen the beauty of their village; not even in a painting.
"The village environment has also drastically changed. No more lotus flowers or fish are seen in village streams; those are now canals filled with wastewater and garbage. The true village is in our hearts. I wanted to share the beauty of the village with future generations, as we belong to the last generation that grew up in real villages. We missed the village after settling down in the city. I think anyone who has roots in remote villages like me, experienced the same.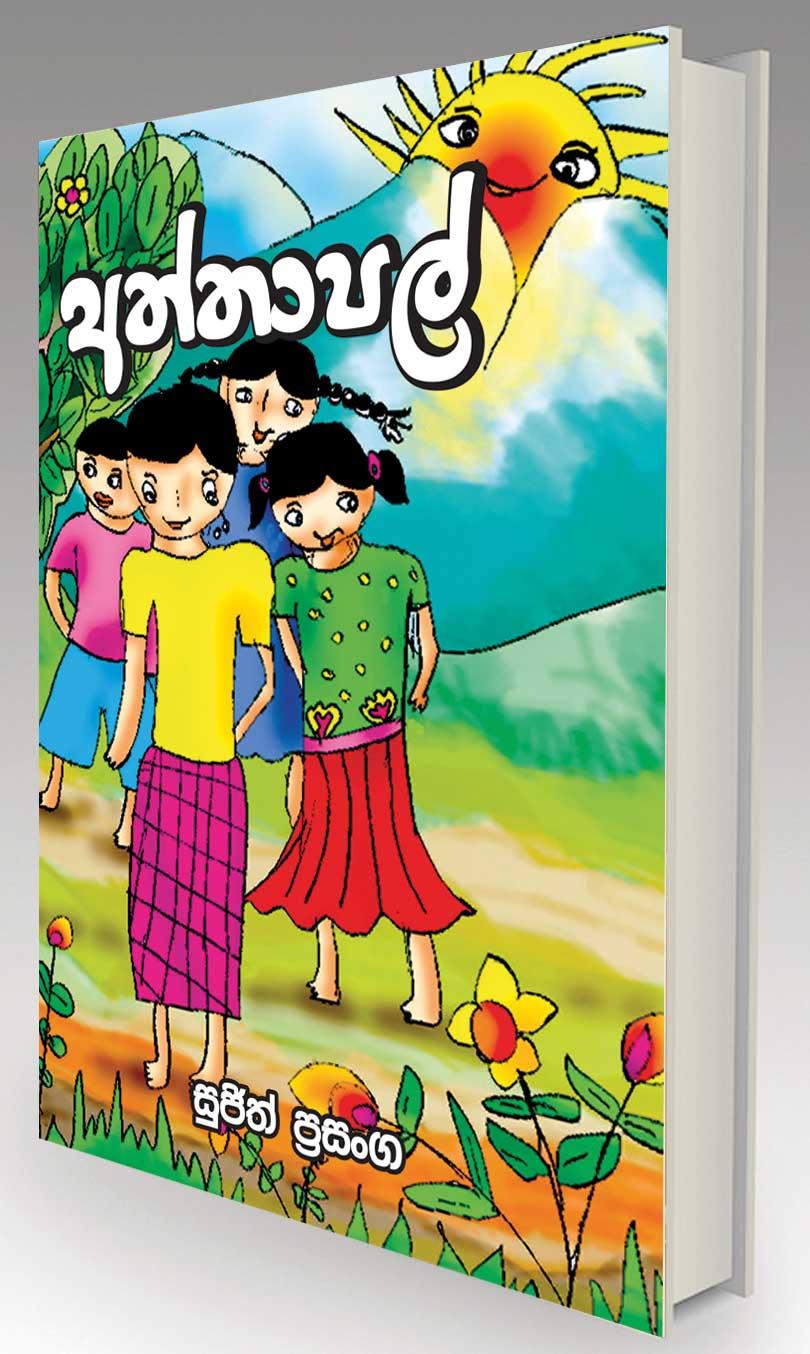 Children today are trapped in education which is a competition. Aththapal reveals the story of a village kid passing the highly competitive Grade five Scholarship Examination, without being trapped in the competition," he noted.
"The majority of examination questions are based on nature, such as recognizing types of leaf, flowers and feathers of birds. Children in a village environment can easily recognise them and answer skillfully; an advantage that the village children have," he explained.
He introduces the book as a gift to children.
Reminiscing his childhood, he continued "We were able to go to the village shop, successfully do whatever the task we were given and return home safely. But children in urban areas such as Colombo are never taken to a supermarket. They lack basic social skills and therefore do not know how to deal with the society. Poor children think that the Scholarship Exam is their life. It is just a highly competitive exam that paves the way for talented village children to enter reputed schools in Colombo and the suburbs,"
He said that readers could contact him to wish and praise the book while adding that he would be satisfied with the responses from the children.
His romantic novel 'Mediyama Aga' is a Sarasavi publication and is priced at LKR 400.