---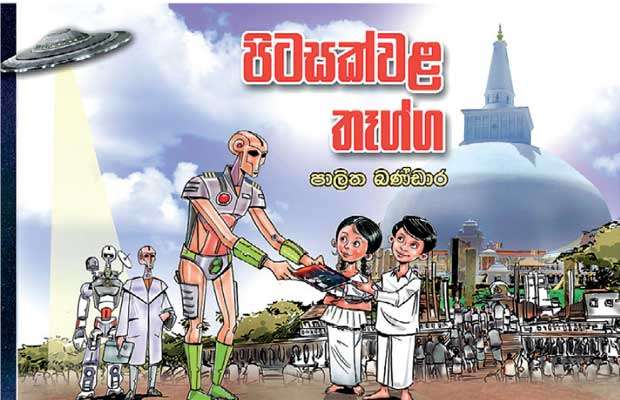 Journalist and science writer Palitha Bandara aims to make the teaching of astronomy and science easier through a series of illustrated books.
Thusitha Purayen Paniwidayak, Abhirahas Wishwaya and Pitasakwala Thaagga are the result.
Lavishly illustrated in a comic strip style, the books explain basic facts of astronomy, ecology, science and mathematics in an easy-to-understand manner which children and adults, too, can enjoy.
Abhirahas Wishwaya and Pitasakwala Thaagga both deal with astronomy.
Palitha Bandara has worked as a freelance writer on health and science for the Siwdesa Sunday newspaper and also for the Pariganaka computer magazine, Tharunaya weekly tabloid and Wijeya children's paper.
In addition, he has worked as deputy editor of Health Today Sinhala health magazine.
He has worked in Sri Lanka and abroad as a computer systems supervisor, sales manager as well as marketing cum operations manager.
He has his own website (www.hadissiyata.com). And now, with these three books, he has shown a talent for presenting abstract and difficult ideas in an attractive, easy-to-understand manner.