---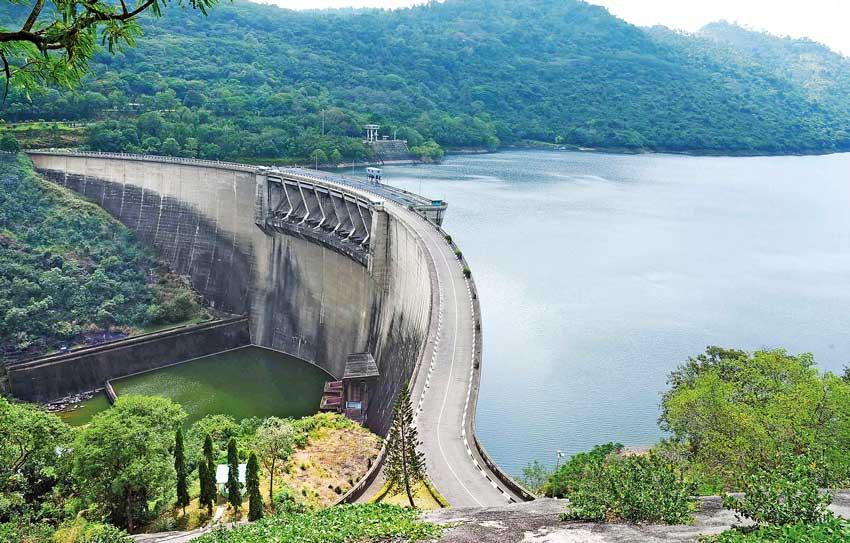 Modern seismographs of the Geological Survey and Mines Bureau have been placed covering the country including places like the Victoria reservoir
(Pix by Samantha Perera)
According to Kehelpannala earth tremors occur due to rock movement in large faults of the Earth's crust
The reasons for earth tremors in Sri Lanka should be discovered first by observing the fault movements
More tremors are felt in the area and it seems that there is a seismic zone lying across Sri Lanka
Energy is accumulated prior to a tremor and such energies can release at any time in 10, 15, 20, 30, 40, 50 or even 100 years

Tremors are hardly news to Sri Lankans. Even if this statement may sound dubious there is nothing to wonder about earth tremors. Sri Lankans have little or no knowledge about earth tremors. We came across Senior Geologist Wilbert Kehelpannala who has been studying and providing scientifical explanations regarding tremors since the 80s. Currently, he is serving as a Senior Professor in the Department of Geology in Botswana University in South Africa. He has visited many countries to conduct studies on tremors. While serving at Hantana Institute of Fundamental Studies for a short time, he has conducted more than 50 studies on tremors and changes of tectonic plates. The article is based on his views on scientific causes of tremors in Sri Lanka.
"During a discussion I had with Midweek Mirror on April 21,1999 I stated that a Tsunami will affect Sri Lanka in the future. No one showed any interest to do a background check on my claim. However I made my statement based on scientific facts revealed after extensive observations on earth tremors. When the Tsunami affected Sri Lanka there were no seismographs placed. There were no prior studies on earth tremors experienced in Sri Lanka.
However I have been studying earth tremors in the Indian plate since the 80s. I studied several old gazettes in the Department of National Archives from which I learned about tremors experienced by Sri Lanka in the past.
Senior Geologist Wilbert Kehelpannala in an interview with Midweek Mirror's edition of April 21, 1999 had warned that Sri Lanka would be affected by a Tsunami in the future

"Those data sets reported several earth tremors in Sri Lanka including a tremor with a magnitude of 6.2 on the Richter scale felt in Trincomalee in the 80s. There were no further studies on that incident. That tremor may not have had an adverse effect due to less settlements and buildings. Those data sets also revealed that a tremor with a magnitude of six on the Richter scale has been felt in Colombo suburbs on April 14, 1615 during the Portuguese rule. Accordingly, 200 houses had been destroyed with 2000 people perishing. An earth tremor with a magnitude of 6.3 has been felt in Sri Lanka and Madras at around 7 am on December 31, 1881. Ceylon Observer newspaper has reported on the incident under the heading "Sri Lanka is shaken with the tremor" on January 10, 1882. There are no details on casualties or damage to property," said Wilbert Kehelpannala.

According to Kehelpannala earth tremors occur due to rock movement in large faults of the Earth's crust. They have occurred as a result of tectonic movement. Places where plates move are known as plate tectonic boundaries. Movements of such boundaries cause other areas to compress.

"Compression in the Earth's crust creates faults which last for a long time. When they are compressed, movements occur along them. However, movements do not occur at once as they need friction. Energy released from compression begins to accumulate due to the frictional power along the faults. When such energies overweigh the frictional power of the plate plates start to move using those energies. With movement in one area, the energies start to release creating earth tremors.

"Released energies move along the earth surface as waves causing the earth to tremor. A fault starting from one place moves to another place. The magnitude of the tremor depends on the expansion of a fault with which the Richter scale of the tremor is counted. A plate does not tremor at once. An area may tremor a few hours or days later and is known as an aftershock. Energies alongside faults may even create minor tremors and can be followed by a large tremor. Minor tremors before a large tremor are called foreshocks. When the main fault is connected to several other faults, earth tremors may occur in other directions as well," he explained.

The senior geologist said that there are earth tremors often in plate boundaries and there are faults inward the plates. When these faults are compressed tremors occur alongside. A fault must be present for a tremor to occur.
"In my study conducted on faults in Sri Lanka in the 80s, I discovered that there are many faults in the Earth's crust where Sri Lanka is located. I have mapped them since 1983. There had been tremors even during that period. The document I prepared in 2004 containing the facts I discovered is in the National Atlas.

"The reasons for earth tremors in Sri Lanka should be discovered first by observing the fault movements. Accordingly, Sri Lanka is compressed towards North and South. These compressions have been studied and are active to this day. Several faults move due to these compressions. Energies contained start to displace when the friction present for a long time between faults change; causing them to move. Then the energies start to act as a tremor. Earth tremors occur in Sri Lanka in that manner and can be felt anywhere in Sri Lanka. Therefore limestone quarries have no effect on tremors and that can further be explained," he said.

Faults near Sri Lanka
According to him several faults near Sri Lanka are in the seafloor and movements can occur alongside them as well. The earth tremor in Panama in Ampara with a magnitude above four on the Richter scale was as a result of such fault. "Previously, a similar tremor occurred towards the east of Panama with a magnitude of 5.2 on the Richter scale. Limestones are not present in Panama. Mapping tremors so far felt by Sri Lanka have revealed that many tremors have occurred in the Central zone covering an area from the west to the east across the central hills. More tremors are felt in the area and it seems that there is a seismic zone lying across Sri Lanka.

"These facts are not presented so as to frighten people, but to educate them. This has been the reason behind all the tremors felt in the central hills," he added.

Kehelpannala went on to state that the manner in which Sri Lanka is compressed should be identified scientifically. He added that a large seismic zone was identified to the South of Sri Lanka internationally during 1980 – 1990. Large tremors have occurred in the seafloor 300 – 350 kilometres to the south of Sri Lanka with a magnitude of more than 5 and 7 on the Richter scale. Geologists who observed the faults, movements and tremor patterns of that zone concluded that there is a new seismic zone to the south of Sri Lanka which has been forming for millions of years. It is now activated. The zone in Sri Lanka where tremors occurred was identified as the Indian and the Australian tectonic plates. The new zone at present has begun to separate. The separation will take millions of years. Something similar to what happened in Sumatra is beginning to happen in the Southern zone and the separation of that zone can be expected. Due to the formation of a new seismic zone, the Indian zone has begun to be compressed. Himalaya is also located in a fault and will collide with the Indian plate and the Eurasian plate to the North. Therefore the Indian plate is compressed towards the South.

The Indian zone including Sri Lanka between Himalaya and the Southern zone has been compressed, according to him. As a result, the faults of the Indian zone move towards the south and the north. Faults in and around Sri Lanka would move as a result creating tremors within.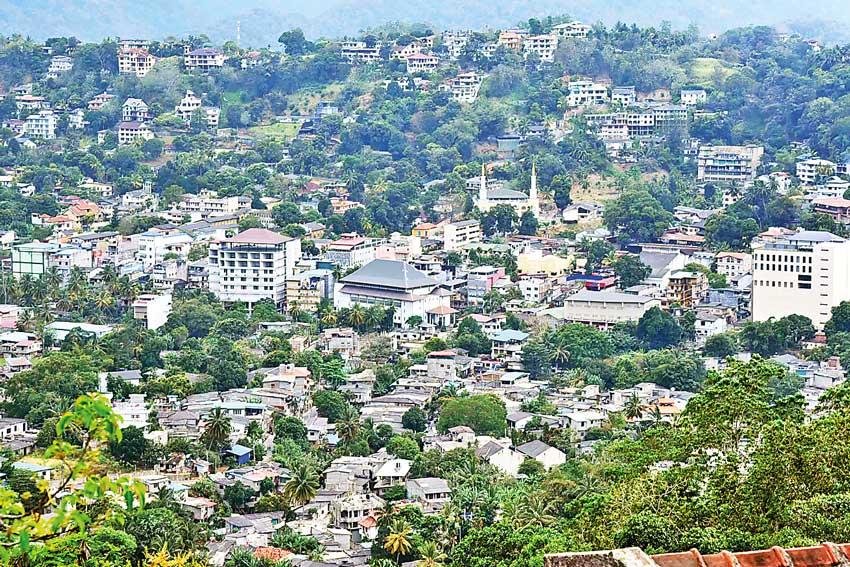 When mapping tremors so far felt by Sri Lanka reveals that many tremors have occurred in the Central zone

Should we fear minor tremors?
"Geologists pointed out limestone quarrying as the reason for the recent tremors in Sri Lanka. Accordingly, the continuous use of dynamite and drilling of the same location have created cracks. However, tremors do not occur due to drilling. Usually for drilling the area is dug one metre deep and that cannot create tremors. In geological studies, the ground is dug up to 25 metres using dynamite and that creates minor tremors. Their waves are equal to tremor waves. These created waves are not close to tremor waves and their magnitude is not even close to one Richter scale. Drilling the same spot for a long time does not necessarily create tremors. A fault in the interior of the Earth must be present for a tremor to occur," he added.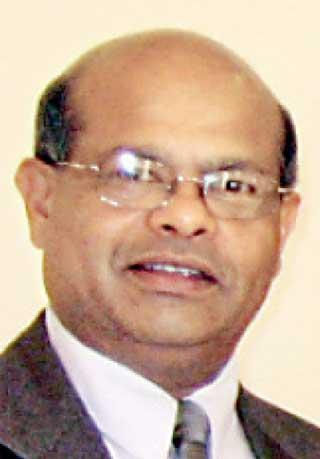 Senior Geologist Wilbert Kehelpannala
A plate does not tremor at once. An area may tremor a few hours or days later and is known as an aftershock. Energies alongside faults may even create minor tremors and can be followed by a large tremor. Minor tremors before a large tremor are called foreshocks
Modern seismographs of the Geological Survey and Mines Bureau have been placed covering the country including Victoria reservoir. Some seismographs record only the largest tremors and some record minor ones. The magnitude of a tremor can be identified by observing the waves recorded.

Observation of the recent earth tremors in Sri Lanka indicates that tremors have occurred everywhere irrespective of any presence of limestone quarries and Panama is the best example. Should we be worried about minor tremors felt in the country? "Minor tremors are caused by two factors. As said before, a large tremor is preceded by minor tremors known as foreshocks. Rocks with a large fault tend to move to both sides and can move horizontally and vertically. They also move alongside the faults and are known as oblique faults. Faults move in all these instances and create tremors," he said.

Several tremors occurring at different places may not be dangerous. Energy is accumulated prior to a tremor and such energies can release at any time in 10, 15, 20, 30, 40, 50 or even 100 years. When energies are released in 20 -30 years of accumulation minor tremors occur. If they are released in 50-60 years medium tremors occur whereas in 100 years large tremors may occur. Minor tremors contain less energy and causes less damage, but several minor tremors can occur prior to one large tremor.

Several tremors occurred recently in Sri Lanka. If tremors occur alongside a fault in one zone towards the same direction, it could be a sign of a large tremor. However the tremors occurred so far have not been felt in the same area. But investigations should be launched with regards to this.

According to Kehelpannala so far Sri Lanka is not faced with such risks. However if a tremor with a magnitude of more than 5.0 on the Richter scale were to occur the whole country would feel it. "A tremor with a magnitude of more than seven on the Richter scale could create a Tsunami. A tremor of more than on the 5.5 Richter scale in the hill country can cause great damage to reservoirs. People will be affected as well. Therefore studies should be conducted on these tremors and people should be informed. Earth tremors cannot be prevented, but we can minimise the damages, " he concluded.