---
Says it addresses all factors that attract mosquitoes
To repel the mosquitoes that spread dengue, filaria and malaria, an engineer has formulated a liquid.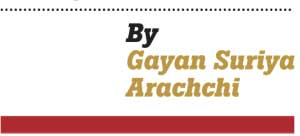 "This liquid is pleasant to smell as well as it is safe on the human body. It will smell for only five minutes but it can repel mosquitoes for 12 to 14 hours," Eng.
Rakitha Brito said. "The liquid will not affect children or pregnant women," he claimed.
"I have taken so much of time and energy to do the research and analysed the solution for the problem. The main cause mosquitoes get attracted to human body is breathing -the release of carbon dioxide and the rate of releasing carbon dioxide is more in pregnant women.''
''When exercising there will be more chemical reaction in the human body and it will release lactic acid during the session, so that mosquitoes will be attracted to it according to research.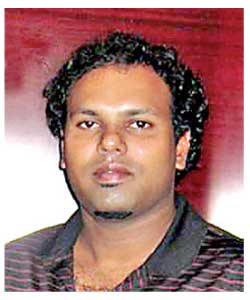 Alcohol also attracts mosquitoes," he said. ''All over the world, people are still working on a solution to this. Yet, the sprays aren't effective and there are many side effects.
Normally we can prevent mosquitoes by preventing dark coloured clothes.
We should use yellow lights at home. We also could use Lavender and Maduruthalaa to repel mosquitoes.''
"I wanted to repel mosquitoes instead of killing them. The liquid gives a smell, which is not tolerated by mosquitoes and functions as a repellent. I hope many people would use this.
I also hope it will spread around the world,'' Brito said.