---
Constructive socio-economic activity; this is the meaning of Arthacharya, and the staff members at the Arthacharya Foundation live to make this goal a reality. Over the past 26 years, the staff members have worked with marginalised and vulnerable communities to raise their standards of living through self-sufficiency.
Developing and refining replicable poverty reduction models, Arthacharya focuses on five groups of vulnerable communities: Rain-fed farmers of the dry zone; communities displaced by the war, population pressure and landlessness; coastal fishing communities; urban slum and shanty dwellers and plantation communities and traditional villages in the periphery of plantations.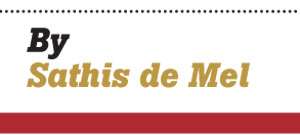 Through the vision of the founders and the social realities they see, Arthacharya has come to understand the psyche and the needs of the local communities they work with. Thus, their newest project is prevention of agriculture land-based water pollution.
However, water-use efficiency, allocation issues, and poor wastewater management and agriculture practices have resulted in issues in water quality. The quality of water must be monitored because up to 80% of diseases are borne by water. Thus, using bad quality water has negative ramifications on overall human health: A deterioration of the quality of the water results in both immediate health issues such as diarrhea, vomiting, nausea, etc., and long-term issues such as poor immune system, respiratory diseases, cancer, and cardiovascular disease.

Renal failure, liver cirrhosis, hair loss and even death are possible results of bad water quality. Marginalised communities face greater vulnerability to such water-borne diseases and might be most affected because of the access to good quality water.
In addition to poverty and marginalisation, lack of awareness about maintaining the quality of water and wastewater management can result in poor decision-making and long-term illnesses on the part of the marginalised communities that affect their economic situation, thus steeping them back in poverty.
Commercialization and globalization have led to large human settlements, industries, and agriculture. Cropping activities, livestock and aquaculture, which are major sources of aquatic pollution, are direct results of agriculture. Such issues have brought water pollution to the attention of global policy makers, and the 2030 agenda for Sustainable Development is a prime example of global policy putting water pollution at the forefront of issues to be tackled by 2030.
Given the predicted impact of the 2030 Agenda in terms of future global and national policies and strategies in its bid to control water pollution, Arthacharya Foundation is proud to take up the mantle in Sri Lanka.
"The project was begun in December 2017 and will continue till December 2020"

Research conducted around the world has identified several reasons for excessive water pollution, including inefficiencies in the system and lack of knowledge at the regional and local levels. Both contribute to increased water pollution and poor waste water management. Keeping this in mind, the Arthacharya Foundation hopes to influence the national agenda on water pollution through the LBWP project.
There are over 20 institutions that deal with water in Sri Lanka, and all of these institutions have a policy on water, which results in too many policies, as well as a lack of systematic coordination and uniformity. However, these are scattered interventions with no collaboration and thus lack cohesion.

Also, none have proposed a coordinated effort to curb water pollution, and it is Arthacharya Foundation's aim to fill the created gap so that a more comprehensive and efficient policy can be endemically grown to benefit the populace.They hope to create a policy that brings together the best of existing policies and plans, and also introduce more effective methods through which the different organisations can collaborate to create a better approach. The Arthacharya Foundation gratefully acknowledges the following stakeholders who have provided support in various ways: Ministry of Agriculture; Food and Agriculture Organisation of the United Nations (FAO); Universities of Wayamba, Ruhuna, Rajarata and Jayawardenapura;Department of Agriculture; International Water Management Institute(IWMI); Agriculture Ministries of Provincial Councils; HARTI; and some selected non-governmental organisations (NGOs). The project was begun in December 2017 following the appointment of staff members and a consultant, and will continue till December 2020.

The three-year project connects NGOs in India, Nepal, Bangladesh, Bhutan and Sri Lanka with CARITAS Switzerland as the lead partner. While the project is a country-wide initiative it is funded by the US State Department and CARITAS Switzerland. Meanwhile, the staff members involved in the project are six while more than 50 researchers from various research institutions and universities are directly engaged in field work.