---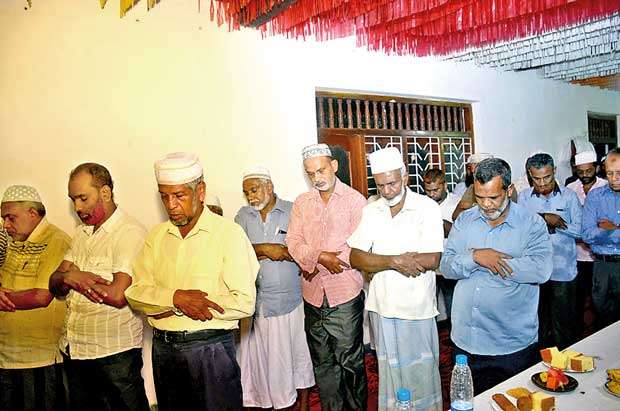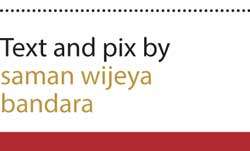 Rituals according to Islam abide by strict rules, acts of faith and devotions being observed by the Muslims that take place at the beginning and ending of fasting. Recently, an Iftar (breaking of the fast) was held at the historic Mawanella Mediliya Rajamaha Viharaya in the Aranayaka Divisional Secretariat.

This religious ceremony was partaken by scores of Islamic devotees, Buddhists and government officials. Prior to the commencement of the event, Mawanella Mediliya Rajamaha Viharaya Incumbent Ven.
Illukgoda Gnanendra Thera offered'Pansil' to Buddhists who were gathered, and the Muslims proceeded with their respective prayers under the leadership of Thasim Mawlavi. Addressing the gathering, Ven. Gnanendra Thera said, "There are differences among Muslims, Buddhists, Hindus and Christians due to certain concepts the religions hold. Yet, Buddhism holds no bars."

Meanwhile, Aranayake Divisional Secretary Z. A.M. Faizal expressed his gratitude to the Nayake Thera for his untiring efforts in organising the Iftar. Religious leaders and government officials participating at the event pointed out that activities of this nature strengthened the unity among all religions.
Police personnel on the instructions of the Kegalle Police ASP provided security for the event.
There are differences among Muslims, Buddhists, Hindus and Christians due to certain concepts the religions hold. Yet, Buddhism holds no bars
Ven. Illukgoda Gnanendra Thera offered'Pansil' to Buddhists who were gathered, and the Muslims proceeded with their respective prayers under the leadership of Thasim Mawlavi