---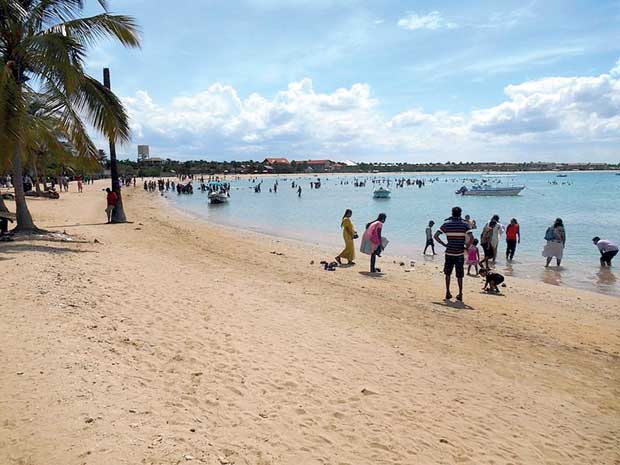 I am delighted to note that the Asian Development Bank (ADB) has decided to donate USD 98 million to develop the roads in the previously war-torn northern region
The road network in the country is expanding rapidly. It is the prime factor in any country for it to prosper as well achieve its economic targets
The carpeted road from Habarana to Passikudah however was excellent, perhaps in ten years time it may have to be expanded in view of the clusters of tourist hotels coming up in the region
After a lapse of ten years I visited my motherland, Sri Lanka. Amazingly the infrastructure development of the country, which was almost at a standstill when I left, is now progressing steadily.

I journeyed from Colombo to Passikudah via Kandy. The Kandy road was highly congested and I felt it needs expansion without delay. The carpeted road from Habarana to Passikudah however was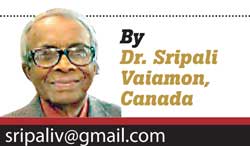 excellent, perhaps in ten years time it may have to be expanded in view of the clusters of tourist hotels coming up in the region. Perhaps a by-road avoiding old urban areas to Passikudah hotel complex is more appropriate. The A9 starting from Kandy also needs expansion.

The road network in the country is expanding rapidly. It is the prime factor in any country for it to prosper as well achieve its economic targets. I am delighted to note that the Asian Development Bank (ADB) has decided to donate USD 98 million to develop the roads in the previously war-torn northern region. The minister in charge of State Administration, has proposed to have a cable car service to Sri Paada. This I proposed in my publication, Pre-historic Lanka to end of Terrorism, dedicated to the President with elaborations of experience I had gained after making two trips via cable cars to the Alps, during the time I was in West Germany training to be a journalist.

During my stay in Sri Lanka we stayed at hotels in Kandy, Habarana and the jungle region at Passikudah. In Batticaloa we stayed in close proximity to the sea beach set amidst dry cadjans and sea sand. It was indeed a pleasant experience.

We were delighted to learn that the Government now pays more attention to rural development at the grass-roots level and hitherto had selected 14,000 villages for this purpose. The way of life of village -folks will be dramatically changed into a modern lifestyle as a result.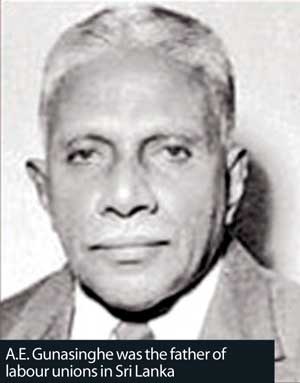 I travelled along a number of by-roads in Colombo and suburbs where the narrow roads are terribly congested due to colossal amount of vehicles, three wheelers, cars, vans, lorries etc . The infrastructure of the urban development of such roads have to be expanded. This would then provide a little more space for vehicles until urban development takes place. It should be a combined effort by the Colombo Mayor and Secretary of Urban Development.

Another pleasant situation that I observed was locating beautiful Buddha statues at several prominent places and on road sides and junctions with appropriate illumination which were quite apt for a predominantly Buddhist country like Sri Lanka. This practice of placing Buddha statues on road-sides was started by the Radio Ceylon, during the time of Director General, Mr. S.B. Senanayake.

At that time I was the General Secretary of the Buddhist Association of the Institution and it was not the practice to obtain government money for religious activities. As such when I organised a musical show at the Viharamahadevi Park and collected the required funds.

I learnt that the Northern region is developing rapidly with several housing projects including luxury apartments such as Thulsi Hotel and commercial complexes also in the offing. The Sanguppidy Bridge that is 288 metres long, is being constructed from Pooneryn to Jaffna. This would reduce the time taken to reach Jaffna drastically. The Army, which was earlier busy fighting terrorists, have now been enlisted to build roads and houses.
This practice of placing Buddha statues on road-sides was started by the Radio Ceylon, during the time of Director General, Mr. S.B. Senanayake

New roadways with better bridges, hospitals, schools, business complexes were also noticeable. Lands for the landless are also in the offing. We have to allow Tamils in the northern region to utilize their ethnic identity willingly. Every Tamil with a great aspiration expects this and have a glorious pride for their ethnicity. That is an essential factor for unity. Not only Tamils, other ethnicities too should take pride in their national identity and should be allowed to express it freely. To promote the national unity, other communities should be allowed to live in the North and the East. But Tamil citizens should be cautious not to follow their present ambitious leaders who make every attempt to pose themselves as martyrs by following the beaten track of the defeated tiger terrorists. It would be a hindrance for Tamil citizens' prosperity.

I met the renowned and eminent scholar, Dr. K.N.O. Dharmadasa, who wrote the foreword to my controversial history cum religious book "Pre-historic Lanka to end of Terrorism".
You must be wondering why I am praising every aspect of the development strategy of my mother country instead of criticising negative areas. In any government in the globe, negative areas are more according to those who are constantly muddled up with resentments, dislikes and opposition views. Well,it should not be the policy of a country that is eager to see their country developed for the benefit of all it's citizens. Even opposition parties should lend their hands to promote nation building while criticizing any damaging action put forward by the government. Development should be important to them too, at least they must respect the voters who sent them to parliament and other governing councils.

The great hindrance is the intolerable strikes initiated by trade unions in the country initiated by opposition members. If the govt. wants to develop the country and build unity among all the citizens, these so-called strikes should be suspended at least for ten years after taking the health, wealth and happiness of the people into consideration. This is something of utmost importance. During the past few months the higher education activities of all university students came to a standstill as a result of the actions of these so called strikers who had no mercy on the children and younger population of the country. In this connection I wish to refer to the following Trade Union Ordinance:
Trade Union Ordinance, Section 20 (2) and 21.

According to the Ordinance an association or combination consisting of judicial officers, members of the armed forces, Police officers, Prison officers, and members of any corps established under the Agricultural Corps Ordinance cannot engage in trade union action.

This restriction should be extended to the educational sector, including higher education as well.
A.E. Gunasinghe was the father of labour unions in Sri Lanka. He was so thoughtful and never imagined including the education sector in trade union activities. He was so considerate about the national consciousness and education provided to children. He established the labour movement after the visit of Ramsay McDonald, British Labour Party Leader in 1926. It is now up to the National Education Commission to make sure trade union activities do not affect our future generations in a negative way.