---
Immersed in conversation with homegrown brilliance


- Arun Welandawe- Prematilleke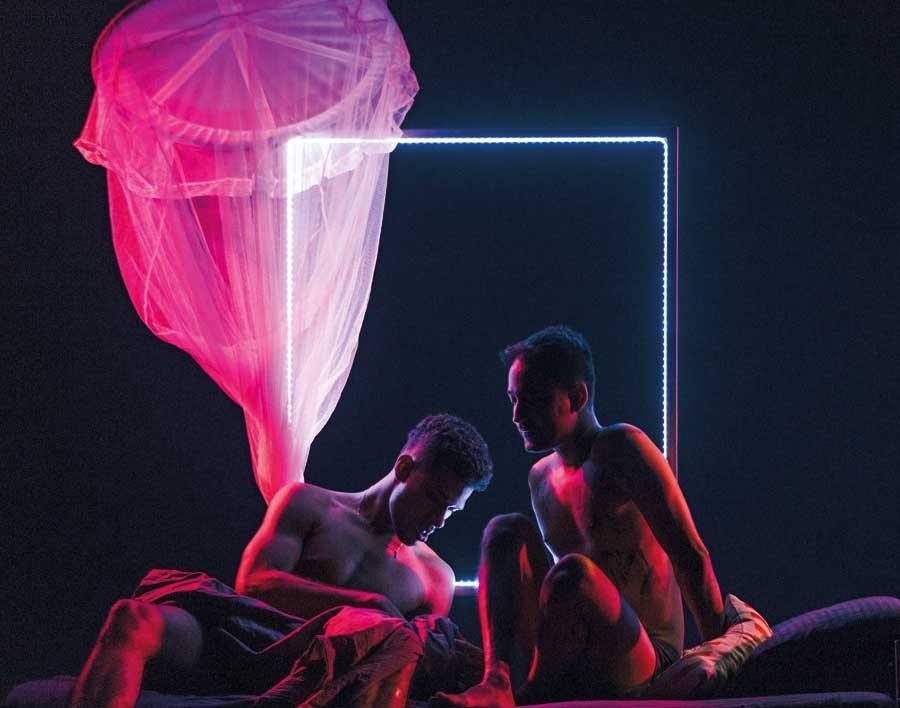 'The One who Loves you So' candidly voices our universal struggle for connection
The 2018 Gratiaen Prize was awarded to writer, actor and director Arun Welandawe- Prematilleke whose play 'The One Who Loves You So' was cited for being "a consummate work of art in one of the hardest genres to realise success, both on the stage and on the page. "Daily Mirror" caught up with Arun to discover how he got started, what fuels him and what his visions for future look like.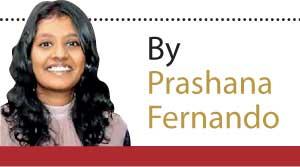 Q What was it like for you growing up? When and how were you first exposed and drawn to the world of arts?
I was born in Helsinki, Finland where my parents were doing their masters. They were both architects in the '70s when even that was considered an 'euchre' profession and they had received some blowback for it. So, they were always of the mindset that you absolutely nurtured whatever your children wanted to do. My sister and I were raised in a household where art was really important and your relationship with it was casual.
After I moved back, I switched schools a couple of times. Growing up in the '90s when there was still a kind of a heteronormative, toxic, masculine environment in schools was really difficult for me. I was around 13 when I moved to my third school, AIS and this is where I found the friends I have to this day. It was a school that nurtured your interests. This was around the time I wanted to be a filmmaker and having the school take that seriously meant a lot to me. My sister and I were very lucky to have been raised in a way our aspirations were never questioned.
Q At what point did you realise that pursuing the arts was your calling?
The bizarre thing is I've never wanted to do anything else. From the time I was three or four, I knew I was going to be doing something within this world of art – whether it be performing, writing or directing.
By the time I was eleven, I wanted to be a screenwriter and at thirteen I wanted to be a director and became hugely into cinema, which is still the thing I have an encyclopaedic knowledge of. And though I had always known I had it in me to become an actor, it was only much later that I was no longer afraid to say it, because as kids we have this idea that actors are people who are extraordinarily beautiful and as false a reason as it was I didn't rely on my looks at the time and I was almost ashamed to admit acting as a passion. So, it was only when I was around sixteen that I auditioned for a school play. I got the lead and that went really well. It was like a revelation for everyone around me, but I remember thinking that I knew it had always been in me and it was part of my path. After that, when I went off to university it kept sifting between those three realms – writing, directing and acting.
Q How did you get started on writing? What inspires your written work?
Funnily enough, I had put writing aside, I had decided I wasn't a writer and I didn't have the skill set.
I was only pursuing acting even while I was in London. Writing started to become a thing only once I moved back. I worked through devised theatre for many years, starting with 'Paraya' – a show that eventually became my own. We would start without a script and build the show during rehearsals. It took three years of doing that, for me to realise that having created all these shows, I've in some form become a writer.
Although a lot of my work might seem political and issue-driven, it really isn't. It usually starts with a fragment, a moment, a sentence, a character or a relationship – oftentimes an image. I start extremely visually and that develops into something.
My work involving politics, not just of government, but of self or sexuality is because when you're in a place like Sri Lanka where we've had such a volatile history, where there is a relatively small theatre scene and a smaller body of original English work, you can't help but feel you need to respond to the things occurring around you.
"As kids we have this idea that actors are people who are extraordinarily beautiful and as false a reason as it was I didn't rely on my looks at the time and I was almost ashamed to admit acting as a passion"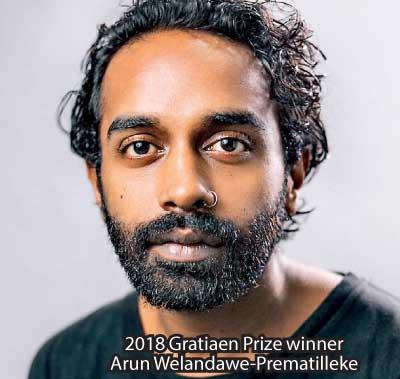 Q What was the story behind 'The One Who Loves You So?' How did it evolve from just a seed of an idea into its staged performance?
With 'The One Who Loves You So' it was more a dovetailing of the personal and the poetical. It became apparent to me that to be a queer person in Sri Lanka is a political act in itself. So, the very act of existing became politicised.
By the time, I was no longer with Mind Adventures. I had done an insane amount of work during a twelve-month period, so I took three months off. During this time, I met someone, really fell for them and for the first time, it was a really happy existence outside of work.
Two things happened that January of 2017. At dawn on the first day of the year, while we were still at an NYE party, the person I was seeing said they didn't want to be with me anymore. It was absolutely crushing.
Then two weeks later, the government we had voted in with so much hope, rejected the human rights action plan because of a clause to repeal Article 365 and 365A which criminalised homosexuality. That was when the phrase 'homosexuality is culturally inappropriate' was spoken of.
This was how the personal and political came together and I wanted to talk about what it was like to be queer here. To do this, it became apparent that I needed to tell the story, and I needed to tell it on my own. This script is very specific. Every dash, full-stop, comma and ellipsis is there for a reason and means something. I wanted the freedom to take my time. I knew with this show that it wouldn't go on until it was ready, despite the pressure.
The entire process spanned over 20 months. I initially did three months of research by reading other famous works of queer literature, for having come-out at the late age of 26 my time immersed in queer culture had been limited.
My first draft I had sat down and completed within two days. But it was only five months later that I invited in the two actors who would eventually play the part. Even then, there was a three-month workshop period of rehearsals and making changes. We then had a small preview in Hiriketiya. It was at that moment I felt maybe what I was trying to say was being communicated. It took six more months of re-writes until it reached Colombo.
Q Looking back on the moment you won the Gratiaen Prize, what was that experience like? What effect has it had on you since?
For me, the whole ride has been extraordinary. Throughout the ceremony, I had rationalised in my mind as to exactly why each of the other three writers was more viable than I was, so I had zero expectations. I went in with a lot of trepidation and having people who were rooting for you or thinking you might win scared me more.
I was just holding onto the fact that this little thing that was so uncomfortable, so hard to get on paper and had made me feel so exposed had gotten to this moment right here.
I clearly remember the moment Ramya, read the citation for me. The judges had clearly understood what I was trying to do. And as much as you try not to put value into these things, THAT felt like such an achievement. The fact that you can make something so personal, that you can go out on a limb, put yourself and the things you feel shame about out there; and have people embrace it really is the coolest part.
"When you're in a place like Sri Lanka where we've had such a volatile history, where there is a relatively small theatre scene and a smaller body of original English work, you can't help but feel you need to respond to the things occurring around you"
Q What's the future looking like? Any projects you're currently working on?
I'm about to head out town on a residency with a collaborator to start moving my practice into filmmaking, which I think is the next step for me. I'm excited to see what comes out of getting behind the camera for the first time.
I'm also eager to revisit 'The One Who Loves You So' when we're doing it in October.
The thing I do everyday is try to write. Eight hours a day, I sit and I write. Even if I only get out a page of absolute dribble, I keep at it. I'm getting back to the hard work of actually making something again.
Q Having experienced and achieved what you have and having your reach widened at this point, what message would you give to the aspiring youth who are either hesitant, discouraged from or afraid of pursuing a future in the arts?
It's not an easy job. For a long time you might have to be doing other things before you can financially support yourself with it. You never feel like you have job security and it's not easy to constantly be putting yourself out there.
You have to be really sure that you love it and you don't want to do anything else. The greatest test of it is trying to do it, even when it gets hard and you don't know when your next paycheck is going to be.
If you don't have support, you just need to have a dogged belief in yourself, almost to the point of being obnoxious.
One of the best pieces of advice I ever received with regard to pursuing creative arts in anyway was, to do it, be prepared to work really hard at it but to know that it puts you on a backtrack with all of your peers, because they will have jobs before you do, be able to afford things before you do, go on holiday before you do and fall in love and get married before you do. You can expect them to reach certain landmarks in life before you, but you will be on your own path. I'm still on that path. Have your blinders on and have faith that at the right time everything will rush in to place.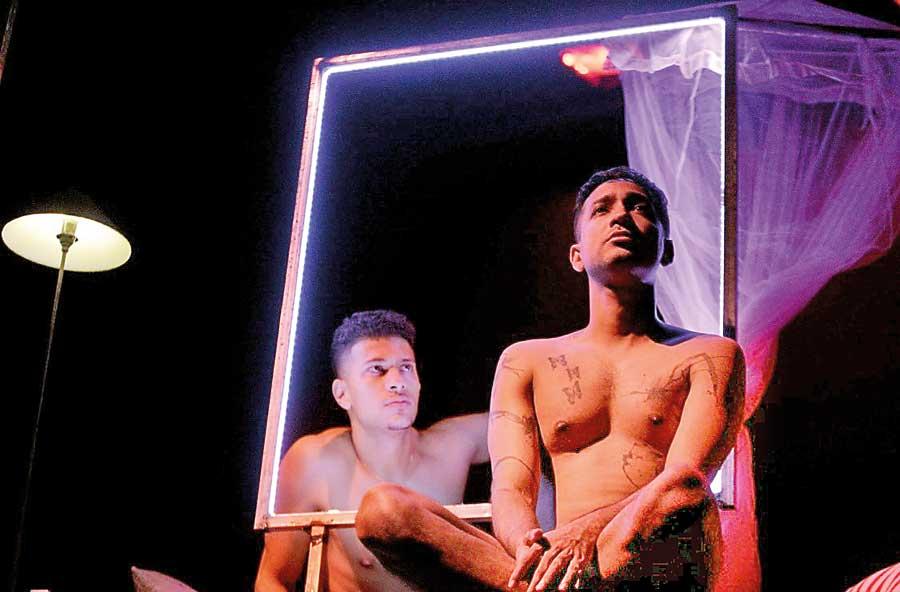 The award winning piece fused the personal with the political
Pics credit: You're my favourite