---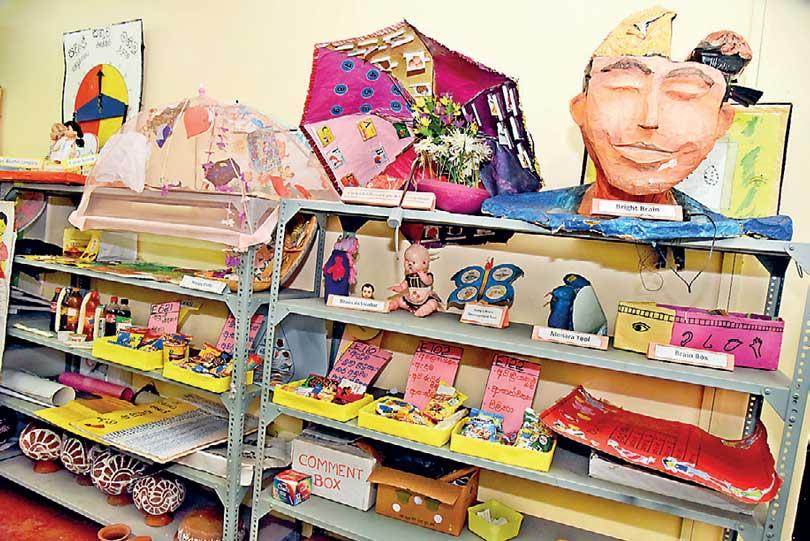 Tools used for projects
Pics by Kithsiri De Mel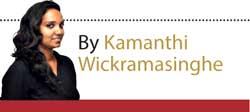 People in under-developed areas consider life as a burden. But bringing about a change in their lives in terms of looking at life positively means the world to them. After identifying issues that keep people from enjoying their lives, a group of academics decided to do things differently. This is how the Degree in Health Promotion was introduced at the University of Rajarata; which programme is the first in South Asia. Many years later, the Department of Health Promotion has not only been able to empower people in the surrounding communities in Anuradhapura, but it has also drawn the attention of international students who now come to be a part of this study experience.

Health Promotion in a nutshell

"Education per say is not enough to change human behaviour," says Dr. Manoj Fernando, Senior Lecturer in Health Promotion at the Rajarata University. Dr. Fernando is part of the University's Health Promotion Department that offers South Asia's only Health Promotion degree (General and Special). The Department has gone a long way in terms of bringing about a change in the lives of the communities they work with. The Health Promotion degree allows students as well as the community, to look at Health Promotion as a positive concept. This is how baby rooms, happiness calendars and other approaches have changed the lives of the people in the under-developed villages of Anuradhapura.

The degree includes a vast syllabus that touches upon a plethora of subjects that would ultimately mold an all-rounder at the end of the study period. As such, the degree has been accepted by many international organizations such as the World Health Organisation and it has also been identified as the most cost-effective way of improving community health. International universities such as Faculty of Health, York University, Canada, Sahlgrenska Academy, University of Gothenburg, Sweden, School of Public Health, University of Sydney, Australia, Lee Kong China School of Medicine, Nanyang Technology University, Singapore and Keele University, UK.
---

Education per say is not enough to change human behaviour

Dr. Manoj Fernando,
Senior Lecturer in Health Promotion
at the Rajarata University
---

"Areas of expertise we promote include child well-being, nutrition, prevention of diseases, prevention of alcohol and tobacco consumption, suicide control and prevention of violence," Dr. Fernando continued. "There are diverse disciplines in the Health Promotion approach. For example, we teach basic psychology and then we have English, IT, biological science, biodiversity and various other subjects linked to Health Promotion. These also include social sciences, community medicine and public health subjects. As such it's a mixture of subjects that will make the graduate capable of working with communities in an advanced manner."

Some aspects that have been introduced to the houses include baby rooms, happiness calendars and charts that help them understand the monthly consumption of essential items such as salt, oil and sugar. At a baby room a baby is stimulated with sensations such as colours and different shapes during the first three years of life which is the most important period of development in a child's life. Most of these children face many vulnerabilities due to poverty and various other factors. So these concepts strengthen these mothers and empowers them to provide early child care development. Using the happiness calendar, they mark their level of well-being using three or four emojis – happy, sad, angry and average face. After a week or so they check the calendar and analyse who is happy and who is not and they try to find the root causes of these changing emotions.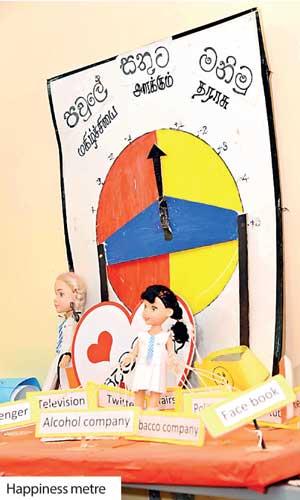 The Department has also provided capacity-building opportunities for students such as taking responsibilities at exhibitions. "We also have advocated on various programmes in relation to public health such as pictorial warnings," Dr. Fernando added. "Students also get the opportunity to work with many international students which is a two-way learning opportunity for them as well. As a national university we are providing consultancies to many organizations including the Presidential Task Force on Drug Prevention, Ministry of Health and Indigenous Medicine, Ministry of Women and Child Affairs etc. In addition to that we provide technical support to the Family Health Bureau, World Health Organisation, Save the Children – Sri Lanka and many other INGOs in Sri Lanka.

Patient-Public Involvement and Engagement (PPIE) is a new research discipline introduced by the Keele University, UK and the Institute of Research and Development. It provides an opportunity for people to decide on how much they want to be involved in taking decisions related to health. In research people usually participate as subjects, but here they have a more active and higher level of participation. Initially, professionals didn't like to listen to people from the community but we saw it changing. People in the community had a workshop for professionals.

The Health Promotion Advocacy Network (HaPAN) is where people from the community are trained in Health Promotion and have developed their skills to improve other people. Students at the Department have also conducted research on alcohol consumption, CKDu and other topics.

Community as a laboratory

Students get to work in the field during the second and third years of their degree and what is quite interesting is that the community serves as their laboratory. As a result change has come at different levels. This includes improved state of nutrition, reduction in underweight percentage, improved nutrition, reduction in alcohol and tobacco consumption, violence and improved family health wellbeing and children's performance in studies. "Therefore people are empowered," said Dr. Fernando.

Staffers' opinion

Speaking to the Daily Mirror, Rajarata University Vice Chancellor, Dr. B. A Karunarathne said that Health Promotion is very special to the region. "Normally these types of degree programmes are available in developed countries. I have a background in physics and when I was in Sweden those people asked what's new in our University. Since theories based on physics would not be new I spoke about this Health Promotion degree and they were quite interested. This is how they agreed to a collaboration with Salgrenska Academy. At the end of a series of discussions they were interested in coming here. Health Promotion theories are very complicated, but when applying, they don't seem to be that complex. This is why we choose science students for this task. I too have learned many things from this programme.

Unfortunately people don't realise the positives of this degree. But I will extend my fullest support to this programme."
---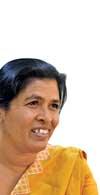 We started this programme in 2005 and at that time we had a problem in recruiting people

Sriyani Wickramasinghe
Dean of the Faculty
of Applied Sciences
---

"We started this programme in 2005 and at that time we had a problem in recruiting people," recalled Dr. Sriyani Wickramasinghe, Dean of the Faculty of Applied Sciences. "But Dr. Duminda developed the degree programme with the support of Prof. Diyanath Samarasinghe and we had more than 40 students in the the first batch. With that, students realised that they could engage in empowering communities. That is the most attractive part of this degree programme. Now there are many communities who are aware. When I participated in several programmes I too learned about development of our health and it gives an opportunity for students to disseminate their knowledge. People in rural villages are not well educated. So now they present facts on how they could change their husbands and how to develop their children towards education and make them positive thinkers."

Dr. Duminda Guruge has been instrumental in setting up the curriculum and ensuring that the theory reached the community. "Prof. Diyanath Samarasinghe is the pioneer of this programme," he said. "Dr. Manel Gunasekara was the Department Head at the Biological Sciences Unit and Dr. Jayanthalal Rathnasekara was the Dean at the time who also extended their support towards this programme. It was quite challenging at the beginning because this programme was only available at this University. Hence, the visiting staff supported us a lot. I joined in 2004 but was involved with formulating the curriculum since 2002. This is how the Department evolved. We try to develop a set of skills, thereby enabling a graduate to be a person who does multitasking. Therefore they don't need additional training to work anywhere and they can easily find job placements in almost any sector. Although Health Promotion was introduced in Canada, I believe that the application part is quite effective here. This is why we have foreign students coming in as well. We get students from medical faculties and those involved in public health. We have introduced new tools like the happiness calendar which has gone a long way. People have now taken control over their lives and that's a positive outcome."
---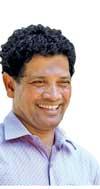 Prof. Diyanath Samarasinghe is the pioneer of this programme

Dr. Duminda Guruge
---

Normally these types of degree programmes are available in developed countries

Dr. B. A Karunarathne
Rajarata University
Vice Chancellor,
---