---
Renowned global aquaculture and inland fisheries researcher and mentor to countless students here and abroad, Prof. Sena de Silva passed away peacefully on the 6th of May in Melbourne Australia after a brief illness.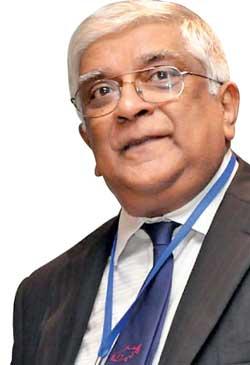 Having graduated with an honours degree in Zoology from the University of Ceylon in 1968, Prof. Sena was a Doctor of Philosophy in Fisheries Biology from the University of Stirling, United Kingdom 1973, Doctor of Science from the same university 1989 & also an Honourary Doctor of science from the University of Ruhuna 1996.
He was a recipient of the inaugural Presidential Awards in 1986 as "Vidyajoti"

Prof. Sena, who began his Career as an Assistant Lecturer in Zoology at the Vidyalankara University in 1968, rose to be among other things the Head of the Department of Zoology, Head, Department of Fisheries Biology & Dean, Faculty of Science in the University of Ruhuna between 1978 & 1988. He was also a Professor/Visiting Professor/Fellow at University of Stirling, United Kingdom, University of Ruhuna, Sri Lanka, National University of Singapore, Deakin University, Victoria, Australia & was also the Director General, Network of Aquaculture Centres in Asia- Pacific, Bangkok, Thailand.

His experience in Aquaculture and Fisheries spanned over 35 years having worked in the academia, in developed and developing countries. He played major roles in the development and planning in these sectors nationally and regionally.

Prof. Sena played a major role in convening "global fora" on aquaculture, such as the Global Conference on Aquaculture, September2010, Phuket, Thailand, and the first ever Fisheries Ministerial Meeting, Colombo, Sri Lanka, in 2011.

Prof. Sena was also instrumental in attracting foreign aid to Sri Lanka for the development of Inland fisheries throughout the island.

He was not only a mentor to many students, was more importantly regarded as a person who loved teaching and had a genuine interest in capacity building of his pupils. Prof. Sena de Silva was the eldest son of former MP for Balapitiya and Ambalangoda late Mr. L.C. de Silva and late Mrs. Pearl de Silva.