---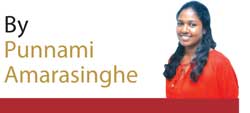 Consultant ENT surgeon Dr. Chandra Jayasuriya recently co-authored a book on Vertigo with Senior Registrar at the National Hospital of Sri Lanka ENT Dr. Bimantha Perera. This article is a review of the book, 'Guide to Vertigo'.

Vertigo is one of the commonest complaints made by patients visiting an ENT clinic. When it comes to a scientific literature, medical literature is a vast genre, with a history extending back to 1600 BC. These books, carrying information regarding various diseases and treatment methods from various civilizations, including witchcraft, gradually evolved parallel to the advancement of medicine over the years. Today they are an essential and an inevitable part of any person in the field of medicine. To categorize broadly, this genre includes books that provide you with some information on a whole area of specialty, and the books that are more 'specialized', addressing a certain topic; a disease or a symptom for an example, in depth. Majority of the latter kind, targeting specialists and specialist trainees as their focus, are written using technical terms and a complex manner that even doctors find it incredibly difficult to understand, let alone general population.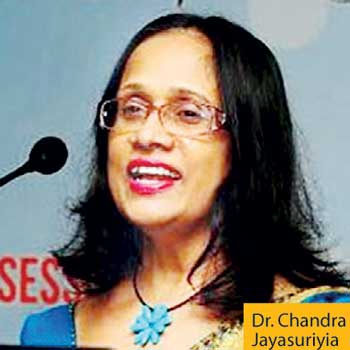 That is why 'Guide to Vertigo' by Dr. Chandra Jayasuriya and Dr. Bimantha Perera stands out among many other of its genre, and even on the same topic, with its deviation from the norm. The simple language makes it possible even for a non- medical person to understand the condition and it's specific, while the detailed information on every imaginable aspect of vertigo makes it an extremely handy guide to medical personals, starting from undergraduates, doctors and specialty trainees. As Senior Consultant Neurologist Deshamanya Widyajothi Dr. J.B Peris, states in the prologue, the book "Is a useful companion to the family physician, and also specialists in neurology, ophthalmology and otology". The authors explain, in an understandable manner, the normal anatomy and physiology of maintaining the body's balance and what vertigo is, later connecting the two to explain to the reader exactly where the normal function could fail to give rise to the condition called vertigo. The important points of the patient's history and examination are described with the use of photographs clearly and concisely.

Not only do the authors give the cause for vertigo, they go in to details on how to arrive at a definitive diagnosis by excluding other causes and how to treat the specific conditions afterwards.

Consultant ENT surgeon Dr. Chandra Jayasuriya,( MBBS, DLO, MS (ORLHNS), FRCS (Edin), ), who is the main author of this book conducts the vertigo clinic at the National Hospital of Sri Lanka. She has a special interest in the area of Vertigo and has attended numerous local and international conferences on vertigo, both as a delegate and a resource person. She is reputed among the post graduate trainees as well as the medial students as a great teacher and a mentor. Visit www.chandrajayasuriya.com to obtain more details on her other work in the field of medicine.