---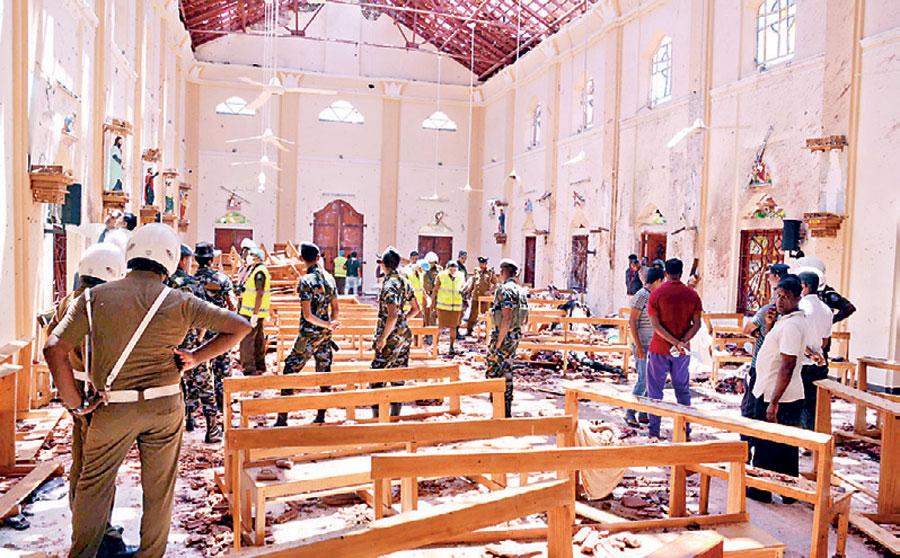 The anti-Muslim riots in different parts of the country have led to at least two killings and wrecked the lives of thousands of innocent people.

These riots have taken place more than three weeks after the Easter Sunday bombings for which the Islamic State took responsibility. They have taken place at locations far from where those innocent people lost their lives. The government was compelled to deploy the army and to declare night-time curfew all over the country to contain the rioting due to the initial failure of the local police to control the mobs.

The world mourned with Sri Lanka when the Easter Sunday bombings took place in churches and hotels and condemned the suicide bombings that caused much loss of life and damage to property. There was appreciation at the conduct of the Sri Lankan people's restraint in the aftermath of the bombings and the leadership given by religious clergy who ensured no acts of retaliation took place. With the recent riots, global and national attention has shifted onto the failures of governance and breakdown of civilized norms in Sri Lanka.

The National Peace Council condemns the rioters and those who organized them oblivious of the larger national interest and humanitarian considerations. People living in the vicinity of the riots have confirmed that the outsiders led the attack. The victims have also stated that some of the mob attacks were reported after curfew was imposed. The police have arrested many suspects. The truth about the organization of the riots can be ascertained from them. We demand that the culprits and masterminds behind the recent riots be apprehended, exposed and held to account swiftly by applying the Rule of Law without any political or other influence.

We extend our sympathies to those who lost their loved ones and their properties, we appreciate the role of religious clergy and civil organisations in caring for the victims and call on the government to compensate the victims who are directly and indirectly affected by the violence.
Governing Council
The National Peace Council is an independent and non partisan organization that works towards a negotiated political solution to the ethnic conflict in Sri Lanka. It has a vision of a peaceful and prosperous Sri Lanka in which the freedom, human rights and democratic rights of all the communities are respected. The policy of the National Peace Council is determined by its Governing Council of 20 members who are drawn from diverse walks of life and belong to all the main ethnic and religious communities in the country.