---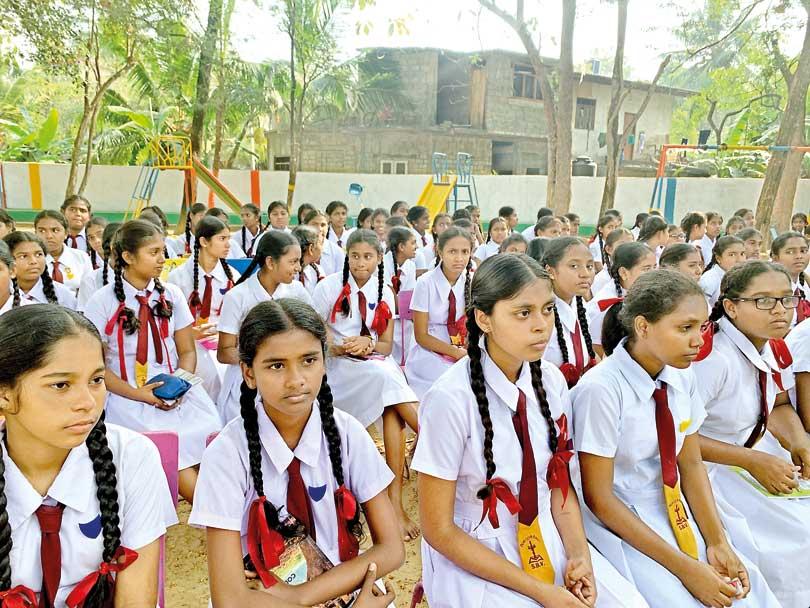 INTERNATIONAL DAY FOR WOMEN AND GIRLS IN SCIENCE 2020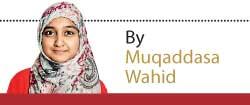 When many girls are questioned after OLs about their AL stream, most answers would be either Arts or Commerce. Some girls would say they would pursue Biological Sciences or bio technology streams, but very few girls would state that they are pursuing either physical sciences or engineering technology streams. Most females pursuing Science, Technology, Engineering and Mathematics (STEM) related fields in Sri Lanka are limited just to medicine and allied health sciences field due to many cultural barriers. Whilst Sri Lanka has around 49% of females enrolled in STEM degrees in universities across Sri Lanka, only 9% of engineers in the workforce and 46.62% of STEM researchers are females. With the aim of bridging the gender gap of females in STEM fields, Girls Club Sri Lanka held an awareness workshop at Samudradevi Balika Vidyalaya, Mulleriyawa on February 12.
"Low numbers of females in STEM field is due to cultural barriers"- Girls Club Sri Lanka
Krishmila Tissera, the Chairperson of Girls Club Sri Lanka commenced the workshop stating that the workshop was to create awareness among girls regarding science and technology. "Most of us use technology in our day to day lives, our lives are so intertwined with technology yet many girls hardly study or work in this field. I feel that this is due to the cultural belief that the technology field is a man's field not a woman's," she opined. According to UGC statistics, less than 50% of females are undergraduates in the technology field. Female technology undergraduates hardly pursue the technology field due to the difficulty in finding jobs in the currently male- dominated technology field in Sri Lanka.
"Many think technology is hard for females to comprehend. Many think maths is hard for females to understand yet it is girls who perform well in maths and science at school level compared to boys," shared Nethmi Muthugala, a Girls Club member. She stated that even if girls are good at maths and science and score well at OLs, usually due to societal and family pressure and cultural beliefs, girls tend to pursue Arts and Commerce.
"Many females in STEM field careers drop out halfway through due to various factors," said Thisari Walawage, a member of Girls Club. STEM fields require women to work beyond the normal 9- 5 work hours and in a patriarchal society where women are solely responsible for looking after children and completing household chores, this is a challenge. "Families aren't supportive and cultural restrictions for women prevent them to achieve further in their careers, especially in the STEM field which is a bit more challenging than other fields," added Muthugala.
Sharing her own experiences, Muthugala stated that she loved Science because it helped her understand the world around her. "Science is not just limited to doing experiments in labs or research. It is necessary for our daily lives," she said adding that she was interested in pursuing higher studies Artificial Intelligence.
With the aim of bridging the gender gap of females in STEM fields, Girls Club Sri Lanka held an awareness workshop
Water Rockets ignite the passion
When the Girls Club members asked the girls at the workshop if any of them had any ambition to become a doctor, scientist or engineer or pursue a career in the STEM fields- none of the girls raised a hand. However, it all changed with the launch of the water rockets.
Sandali Kumarasinghe, a member of Girls Club, demonstrated how to make water rockets using two PET bottles, a tennis ball and a card board. "The rocket operates on the principle of Newton's third law of motion. Due to water being heavier than air, the expelled water produces more thrust than just compressed air, letting the rocket fly a higher distance," she explained.
The girls were divided into teams of five and were given 30 minutes to construct their water rocket, guided by the members of the Girls Club. The girls were excited at the rocket launch. "I didn't know science could be this fun, this was an interesting experience," shared Ayesha (15), a Grade 10 student. Another student quipped that she would now forever remember Newton's third law of motion due to this activity.
"I love Maths, but I wasn't planning to do Maths for ALs because many have said that it becomes hard during ALs. Now, I understand that if I work hard and have the passion for it- I can do it," shared Sanara (15).

Joys only a bottle rocket can give
Aspiring astronaut in the Girls Club
Being the recipient of the Leadership Scholarship to study at the Advanced Space Academy Space Camp in Alabama, USA in June 2019, student ambassador of Mars Generation, bronze medalist at three consecutive Sri Lankan Senior Astronomy and Astrophysics Olympiad Competitions and an active member of Institute of Astronomy, Sri Lanka- Girls Club member, Kumarasinghe is a 19 year old aspiring astronaut. A past pupil of Anula Vidyalaya, she is now hoping to pursue higher studies in the field of Space Sciences.
Kumarasinghe's love for science sparked off at a very young age. She made a telescope model using PVC tubes and a few lenses when she was 10 years old and used to try to make circuits out of wires and batteries. The major turning point in her life was joining the school astronomical society in 2011, in which she became President of in 2017. "I started feeling more curious about rockets, going to space, Big Bang theory and relativity," she stated.
At the Space Camp, Kumarasinghe was able to witness the structures that paved the way for space exploration and worked on three simulated missions. "This inspired me to become an astronaut one day," she shared adding that female engagement in STEM is important because it is important to have equal participation of males and females in every field. Her encouragement to girls wishing to pursue STEM fields was "No dream is too big. If you have a dream then you've got to work for it!"