---
Heavy mineral sands on Mannar Island
The Eastern coast of Sri Lanka has become the destination of choice for several local and foreign mineral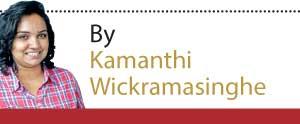 exploration and extraction companies. While the Geological Survey and Mines Bureau (GSMB) was tasked with issuing licences, the Coast Conservation Department, Central Environmental Authority too were included in giving the go-ahead for the projects. However, the GSMB in an earlier instance said that there's no environmental impact during the exploration phase and the economic and technical capacities of the contractor are studied prior to issuing an exploration license. in a new turn of events, the GSMB recently took measures to cancel eight exploration licences issued on Titanium Sands Ltd., an Australia-based mineral exploration company that was carrying out the Mannar Island Heavy Mineral Sands Project.
Mannar Island Heavy Mineral Sands Project
The Mannar Island Heavy Mineral Sands Project is an exploration stage project located on the 26km by 6km wide Mannar Island in north-west Sri Lanka. The island is joined to the mainland by a 3km long road causeway, rail and power infrastructure. Titanium Sands Ltd has been exploring and defining areas of heavy mineral sand concentration on the island since December 2018. Exploration has involved shallow hand auger drilling and light mechanised drilling, both of which have very low to zero environmental impact, according to a report published on the Company website.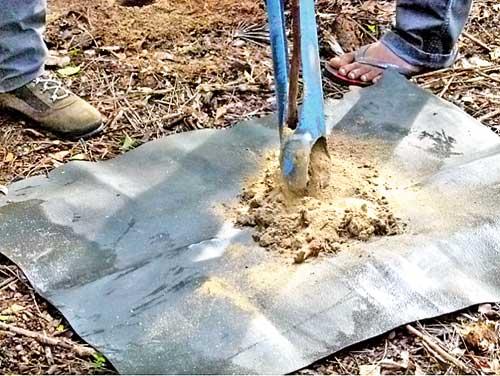 Local team drilling hand auger exploration holes on Mannar Island
In June 2020 Titanium Sands released to the ASX a scoping study (ASX announcement 16th June 2020) outlining preliminary concepts for the project based on an area of the identified heavy mineral resources 1km to 2km wide and up to 8km long located between 1 and 3km from the nearest coast of Mannar Island.

The project is at an early stage and is being progressed under exploration licences that were granted on the basis that the proposed exploration activities should not have a detrimental impact on the environment. Any mining or major development project in Sri Lanka must move through numerous regulatory steps, including demonstrating compliance with the Sri Lankan Environment Act and a public consultation process. Granting of a mining licence, terms of investment, export licences, operational licences and other regulatory compliance can only occur once the project has been sufficiently defined by studies that include comprehensive environmental impact and management assessments, the report further stated.
Transfer of ownership sans prior notice
The GSMB had issued exploration licences to the Company on the basis of finding a suitable area to carry out mining operations. But a mining certificate is issued only after analysing concerns raised in an Environmental Impact Assessment (EIA). Documents such as contracts signed, mining and rehabilitation plans too need to be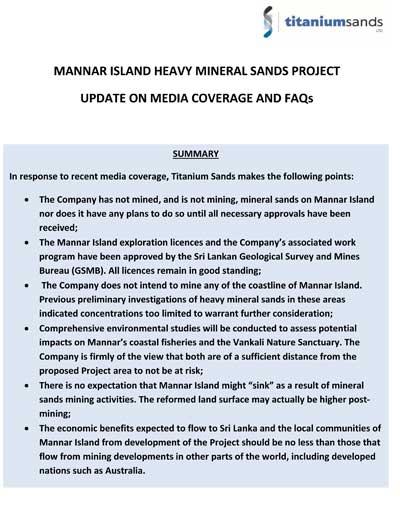 submitted.

Speaking to the Daily Mirror, GSMB's Director – Mineral Titling Hema Liyanarachchi said that some Companies that have obtained licences have transferred their ownership to the Australian firm without informing the Authority. "A committee was setup to give approval and monitor the process. Therefore the Company has to inform any new developments. As such we had to cancel eight exploration licences issued to Titanium Sands Ltd."
She further said that as per Section 37 of the Mines and Minerals Act No. 93 of 1992 a license could be cancelled if the company doesn't adhere to guidelines. "But as per Section 39 the Company could make an appeal through the Ministry Secretary if they wish to restore the license."
Weighing the economic and environmental impacts
"One of the main issues with regard to mineral extraction is that we ignored the value addition aspect," opined Jayantha Wijesingha, Convener of Rainforest Protectors Sri Lanka. "We are only exporting raw materials. There has to be a mechanism to process Raw Earth Matter. From Pulmudai to Komari, Kirinda and Mannar we can find precious minerals along the coastal stretches. But these extracted and exported in a raw form. It is appalling to note that a tonne of graphite is sold at USD 250 where as SLINTECH sells one kilo of graphene which is a purified form of graphite between USD 5000-9000. This shows how much we have been losing as a country." said Wijesingha.

He also explained how thousands of litres of ground water is being extracted during the extraction of graphite. "Therefore mineral extraction comes with a huge environmental cost but the relative financial outcome is low," he said.

Speaking on a similar project taking place from Komari-Akkaraipattu Wijesingha pointed out that the 40km stretch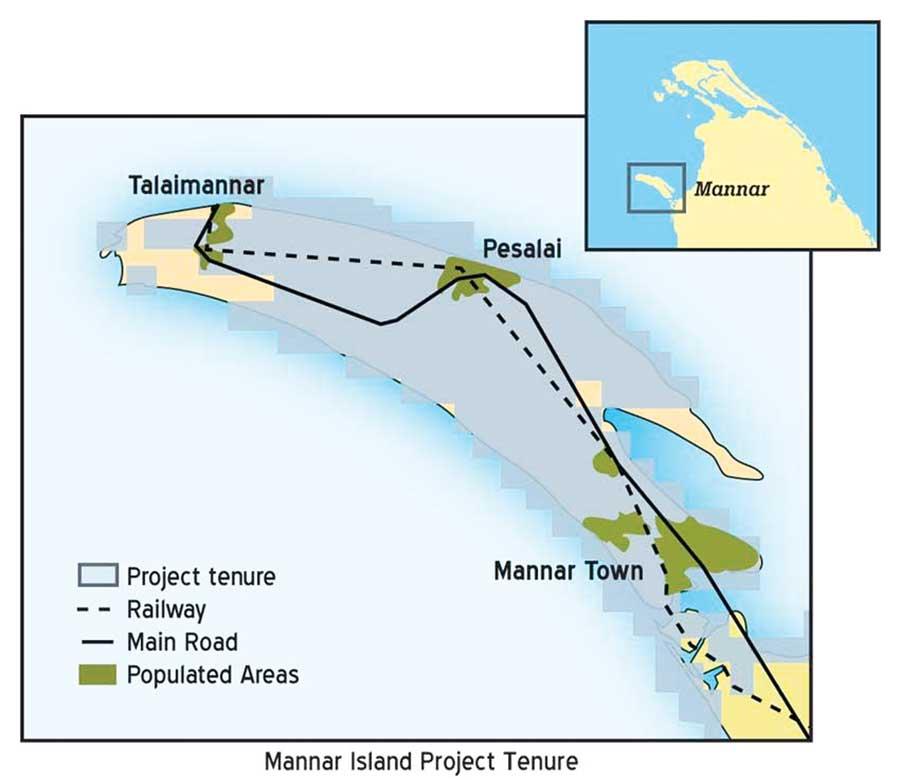 has already been affected by coastal erosion. "Various coastal development projects are taking place and there are a significant number of archaeological sites in the area as well. When coastal erosion takes place the government will have to put up breakwaters from granite taken from the hills and inland areas. The area also includes a lot of mangroves, coconut plants along with important dry zone forest patches which are home to many dry zone species in the Eastern coast. Sri Lanka's beaches are also home to turtles that come to lay eggs. Apart from that the 300 metre Coastal Conservation Zone shouldn't be used for such development activities unless there's a significant economic benefit and/or unless the government is satisfied with the assessments done with regard to the environment and ensures that there is no environmental impact." said Wijesingha.
Responses by Titanium Sands to previous media reports
The Daily Mirror reported on the project in June 2020. In response to media coverage, Titanium Sands published the following points on its website :
The Company has not mined, and is not mining, mineral sands on Mannar Island nor does it have any plans to do so until all necessary approvals have been received;
The Mannar Island exploration licences and the Company's associated work program have been approved by the Sri Lankan Geological Survey and Mines Bureau (GSMB). All licences remain in good standing;
The Company does not intend to mine any of the coastline of Mannar Island. Previous preliminary investigations of heavy mineral sands in these areas indicated concentrations too limited to warrant further consideration;
Comprehensive environmental studies will be conducted to assess potential impacts on Mannar's coastal fisheries and the Vankali Nature Sanctuary. The Company is firmly of the view that both are of a sufficient distance from the proposed Project area to not be at risk;
There is no expectation that Mannar Island might "sink" as a result of mineral sands mining activities. The reformed land surface may actually be higher post-mining;
The economic benefits expected to flow to Sri Lanka and the local communities of Mannar Island from development of the Project should be no less than those that flow from mining developments in other parts of the world, including developed nations such as Australia.
In response to a question raised on holding and transferring exploration licences, the Company has stated that the corporate structure under which Titanium Sands' Mannar Island Exploration Licences are held is compliant with Sri Lankan law and regulation. "The exploration licences are held by Sri Lankan companies wholly owned by Mauritian companies in turn owned by Titanium Sands. Ownership of mining licences is subject to different requirements and foreign majority ownership and project investment and development is subject to application." the company states.