---
A meritorious act by the Lyceum Bikkhu Education Unit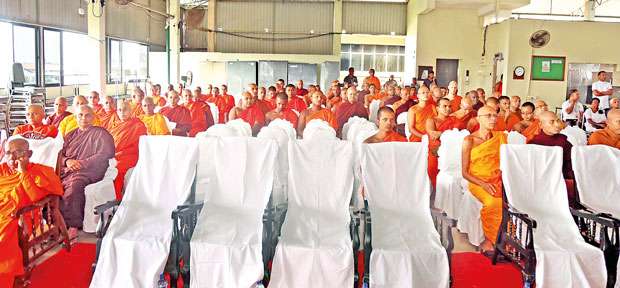 The introduction of Mahayana Buddhism imposed various challenges on Theravada Buddhism although they remain to be two broader dimensions of Buddhism today. As a means of spreading the words of Buddhism in English, Mohan Lal Grero, founder of Lyceum International Schools has taken the initiative to teach monks and bikkunis in temples.

Therefore, monks and bikkunis in temples around the island will participate in the initiative which is done free-of-charge. The three courses (Certificate, Diploma and Higher Diploma ) are conducted under the supervision of Shane Blok and Upul Grero. With over a decade of experience in his teaching career, Upul Grero is pleased to announce further progressive changes in this year's programme as well. The monks and bikkunis who attended the past few courses were able to preach bana in English, he said. Therefore we decided to introduce quicker methods of teaching in order to benefit the attendees. Mohan Lal Grero has been involved with religious activities for quite a long time. While he was away, he was interested in developing this concept in Sri Lanka so that the monks in this country could carry the message forward. This is why this programme is continually taking a newer outlook almost every year.

Monks and bikkunis could attend this course irrespective of their age, as it caters to a wider group. "There's no age requirement to learn a second language," Upul Grero said further. What is required is their dedication. Over 2000 monks and bikkunis have attended this course over the past ten years. Most of them have gone overseas to countries such as "Thailand, Canada, Burma and Australia to commence their activities there."
For Venerable students to join and follow the course you can contact the course director Upul Grero on - 0773610391 and Lyceum Nugegoda on 0112829744.