---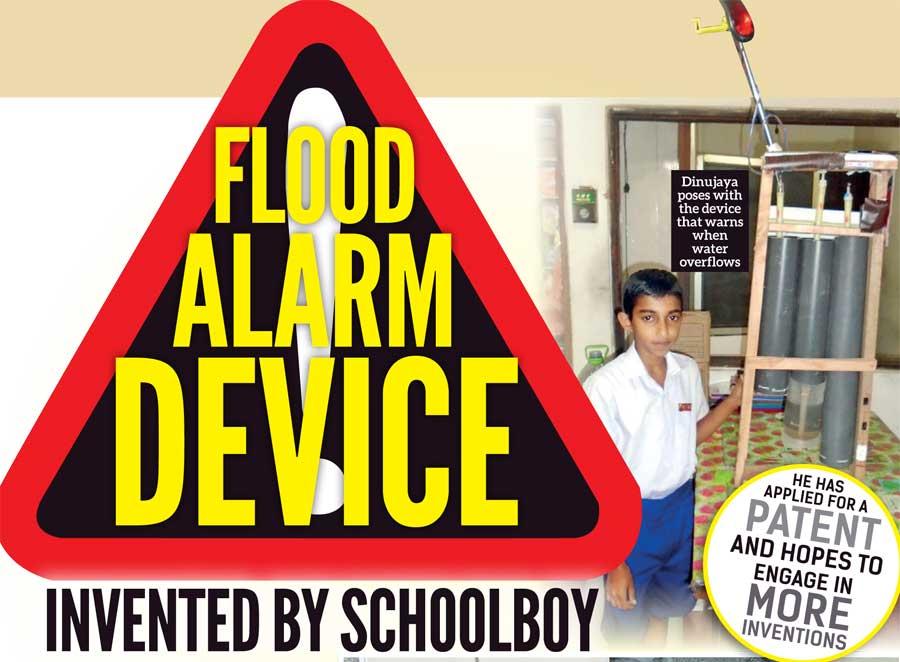 Another young student has emerged among the array of students who have showcased their talents in innovations and discoveries recently in the island.
While engrossed in contemplating on the risk the people face in a flash-flood situation, T.M.Lakshitha Dinujaya has invented a device that would help trigger an alarm and notify people of an impending flood.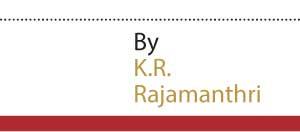 The student is an year seven student of Welimada Vijaya Vidyalaya.

'I am from Thennakonewela in Keppetipola. My father is Gamini Thennakone and he is a farmer. My mother is R.M.Pushpakumari. I also have a younger brother. First I attended a school in Udubadana and after that was admitted to grade six at Vijaya Vidyalaya. Since my parents are farmers I have to stay most of time in lands that are being cultivated' Lakshitha briefed this newspaper about his background before relating the story about his invention.

'We get water for drinking and other domestic purposes from the community water supply scheme in the village. As there is no one at home during most part of the day, water over-flows from store tanks. This frequent happening results in the wastage of water. This causes an additional burden in the form of expenses incurred for water' explained Lakshitha. It is this background that led to his invention.

The thoughtful invention indicates people when taps overflow. This will help those in distant places to return and close the taps. He has first mapped out in his mind the material needed for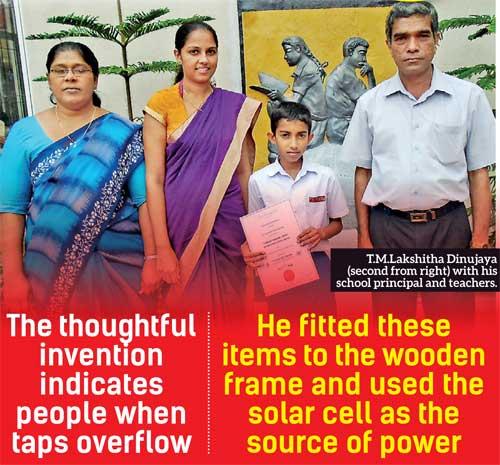 the invention. He made a main wooden structure initially. The other items are a piece of a plastic pipe, a few small copper sheets and a small solar cell, obtained at an expense of less than Rs.1,000. He fitted these items to the wooden frame and used the solar cell as the source of power for his invention trigger off the alarm.

Encouraged by his class teacher Nirosha Rajapajsa, Lakshitha had displayed his simple sound generating device at the competition for new creations among the schools in Uva. The competition was held at the Uva University in Badulla. He earned a merit certificate for his invention.

Lakshitha says that if further developed using more items and spending an additional sum not exceeding Rs.1,500 his creation could be used to serve as an alarm to warn people of floods. His device can be installed near streams and rivers. He says the sound produced by his device is audible within a range of one kilometre.

He has applied for a patent for his creation and hopes to engage in more inventions.
Lakshitha thanks his parents, Vijaya Vidyalaya Principal W.M.C. Dissanayaka, class teacher Nirosha Rajapaksa and teachers Dilani Thusharika and Navaranjani Lakshman Bala for the assistance extended to him to produce the device.