---
weighed against 5-hour conclusion and arrest in 1962

According to Police Spokesman Ruwan Gunasekara, IGP Pujith Jayasundara is reported to have handed over the investigations from SIU to the CID over the allegations levelled against DIG Nalaka de Silva, who is in charge of the Terrorist Investigation Division (TID). IGP Jayasundara, earlier ordered the Special Investigation Unit (SIU) to initiate an investigation into the incident. Prime Minister Ranil Wickremesinghe had also called for a report from the IGP. President Maithripala Sirisena, speaking on the alleged conspiracy to eliminate him and former Defence Secretary Gotabaya Rajapaksa, said the examination into the episode would be handed over to the CID immediately after the SIU concluded its investigation and presented its first round report.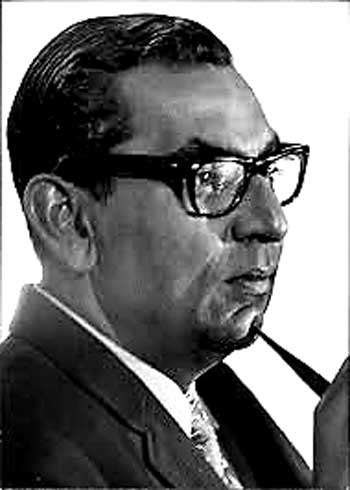 "The recording, which talks of assassination attempts on me and Gotabaya Rajapaksa, states that they want to do so because we are against drugs. I already spoke to the IGP and will discuss the issue further this evening," he told media heads.

Although the details are somewhat confusingly misleading, the accuracy or inaccuracy of them cannot be confirmed until a fair and unbiased probe is done. Usually, in another country, by now these officers would be either arrested or sent on compulsory leave pending a final outcome of investigations. Some say this could be an attempt to divert people's attention from burning issues to fantasy assassination plots.
The IGP was instructed to issue a directive to all police stations that no orders of 'special,' unusual or non-routine nature, should be carried out by them, unless expressly authorised by the IGP

How Felix Dias Handled it in 1962

Considering the unusual delay and lethargic approach of the authorities, we would like to travel back in time to 1962, and reminisce on the lightening speed the investigations were carried out by Deputy Defence Minister, the 31-year-old Felix Dias Bandaranaike playing the role of Criminal Investigator, when a group of policemen led by C.C. Dissanayake, Senior DIG, and grandfather of Ravi Karunanayake along with a few military high-ups planned a conspiracy to arrest the then Prime Minister Sirimavo Bandaranaike and take over the government in the night of January 27.

56 years ago, a conspiracy by a few military and police officers along with a senior civil servant, driven by an overriding emotion of loss of power and the position that they benefitted from conspired to take over the State from a democratically-chosen government on the pretext of politicians ruining the nation through maladministration. The coup, code named "Operation Holdfast," was expected to be conducted within a few hours.

Sirimavo Bandaranaike, who continued her slain husband's socialist policies they thought as weak, inexperienced and unfit to rule, and therefore needs to be replaced. According to plan, she was to be arrested on her return from Kataragama on 27th Saturday night.

As per design, at 10.00 p.m., C.C. Dissanayake was to issue a 'Take Post' order. Seizure of Colombo and cordoning it off was believed important to resist a possible counter-strike. Sydney de Zoysa, ex- DIG, will co-ordinate Army and police operations from Field Force HQs, Col. Maurice de Mel posted at Army headquarters: Col. F.C. de Saram positioned at Temple Trees with CC at Queen's House where the Governor-General resides. Johnpillai, ASP will clear strategically-significant highways and all main roads of traffic. Officials, N.Q. Dias, S.A. Dissanayake DIG-CID (Jingle), twin brother of C.C. (Jungle), senior ministers including Felix Dias, Acting Navy Chief and John Attygalle, SP- to be arrested and sent off to a bunker at the armory. A junta of coup leaders will run the show in the first phase and the second a council of ex-Prime Ministers, coup leaders and the G-G and the third stage 'back to democracy' under a new Constitution?

The CTO and Telegraph Exchange were to be shut down; Police Headquarters, Times of Ceylon, Lake House and Radio Ceylon, the only electronic communication institute, will be seized by 11.00 p.m.

IGP Abeykoon, Acting Navy Commander Kadirgamar, Army Commander Maj-Gen. Wijeykoon, Air Force Chief Barker were entirely in the dark about the conspiracy. On triumphant accomplishment of the coup, the leaders would meet G-G and demand the suspension of the Constitution, handover direct authority to the junta. This original plan went off-centre with the cancellation of Sirimavo's scheduled trip to Kataragama. They feared she had come to know of the coup. As a contingency Lt. Col. Willie Abraham was moved into her residence, Temple Trees.

It was on the same morning during their regular walks on Galle Face Green that C.C. Dissanayake uncovered the scheme to his loyal subordinate, SP Colombo, Stanley Senanayake, inviting him to join them. Senanayake, who remained non-committal, met as promised CC that afternoon at his residence.

T.D.S.A. Dissanayake, writer, author son of C.C. Dissanayake describes the meeting his father had with Stanley on 27th …,

"Sir, May I now reiterate what I told you at Galle Face this morning, when for the first time you asked me to join your coup. I am totally opposed to a democratically elected government being overthrown by a Coup d'e` tat, be it bloodless or otherwise, be it run by gentlemen or otherwise"

- 'Politics of Sri Lanka'–T.D.S.A. Dissanayake: Vol. III.

Understanding that he had misapprehended Stanley, CC kept pondering over. There were reservations among the key members comprising the De Mel brothers, De Zoysa, De Saram, and Dissanayake about the feasibility of going ahead as intended. Stanley Senanayake, father-in-law of Mayoress Rosy, grappling with his morals for few hours told his wife Maya, daughter of P. de S. Kularatne, who was a Parliamentarian then, about the planned conspiracy. She lost no time in conveying it to her father. Around 6.00 p.m., Kularatne informed the IGP, who in turn passed it on to Felix Dias Bandaranaike, who within minutes got into counter action.

Stanley revealed the names of senior police officers involved in the coup; DIG, C.C. Dissanayake, Retd. DIG Sydney de Zoysa, M. Jebanesan, David Thambaih and V.E. Perera, all Superintendents of Police and two Assistant SPs, namely, B. Johnpillai and Colin Van den Dreisen. He also affirmed that a round of briefing by the leaders was taking place at that instant at Lt. Col. Basil Jesudasan's home at Elibank Road.

'Temple Trees' was cordoned off. It was tense all around; no one sure if the coup was still on. Felix faced the situation very boldly and efficiently
After the Orient Club meeting, IGP Abeykoon, hurried to Felix's residence at Mahanuge Gardens, Colpetty. The minister moved into action swiftly and determinedly. Time was around 8.00 p.m., just three hours from H-hour when the three met Prime Minister Sirimavo at Temple Trees to appraise her of imminent disaster; the PM immediately sent for the three service commanders, Wijekoon of the Army, Barker of the Air Force and Acting Commander of the Navy, Kadirgarmar. Stanley was asked to come with P. de S. Kularatne MP. At this crucial meeting, he revealed the details.

At the end of the first round, Felix Dias gave orders that Police Depot at Bambalapitiya should be immediately sealed off. It was to prevent movement of vehicles, arms, ammunition and men, that night. It was also decided to shut the telex room, where radio-teletype messages could be sent by the plotters to stations in the provinces. The young dynamic minister, Felix faced the situation very boldly and efficiently. The IGP was instructed to issue a directive to all police stations that no orders of 'special,' unusual or non-routine nature, should be carried out by them, unless expressly authorised by the IGP. On arrival of acting Navy Commander Kadirgamar, he was briefed on the facts so far, and was instructed to immediately get in touch with the Air Force Commander, reinforce the security at Temple Trees by positioning Air Force men strategically, around it; because no one was sure of the depths the plotters had dug into Army, Navy and Police rank and file. Additional internal platoons were to standby at Flag Staff Street, Navy Headquarters.

All three service commanders were asked to stay back and assist in countering the conspiracy. Stanley also revealed that a final round of briefing by the coup leaders to their men was taking place at that particular moment at Lt. Col. Basil Jesudasan's home at Elibank Road. The junior level officers summoned by the investigating team cooperated with them; probably they thought by making long confessions they would enhance their chance of being pardoned. Navy Chief, Rajan Kadirgamar was seen in blue battle dress toting a sub-machine gun and pacing down the corridors of Temple Trees. A cordon around Temple Trees had already been thrown. It was tense all around; no one knew whether the coup was still on or not.

Arrests of plotters commence

Armed with all the information collected so far, the Prime Minister and Minister Felix Dias Bandaranaike decided to act fast. Necessity to make immediate arrest of key men involved in the conspiracy was imminent.

While Air Force men were busy with the task of providing security to all vital installations, it was decided to arrest C.C. Dissanayake, Sydney de Zoysa, Morris de Mel and the other leaders of the conspiracy. It was carried out by midnight and in a harsh manner.

However, Col. F.C. De Saram, a kinsman of Bandaranaikes, was asked to appear before the PM on the following morning.

They say 'blood is thicker than….' Writer can be contacted at
- kksperera 1 @gmail.com