---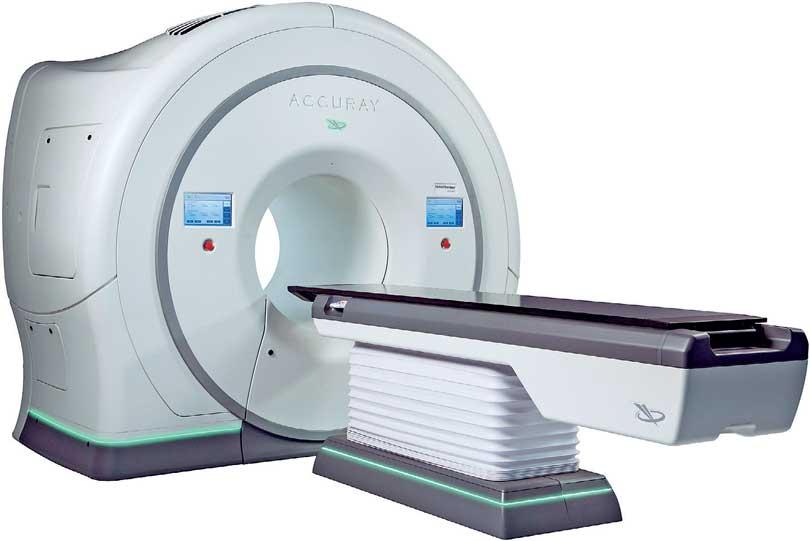 Tomo-Therapy machine
Not a single Tomo-Therapy machine is owned by Government hospitals

Only one private hospital in Sri Lanka owns it and for a session it costs around rs 1 to 1.3 million

With a noble cause of helping cancer patients in Sri Lanka, 'Fight Cancer Team' (FCT) was founded by M.S.H Mohamed. In order to gain legitimacy to function as an organization, Fight Cancer Team (Guarantee) was registered in 2017 to carry out future fundraising projects.
Speaking to Daily mirror Mohamed said that the first project was launched initially to purchase Apeksha Cancer Hospital (ACH) a Positron Emission Tomography (PET/CT) scanner, upon the request of Mohamed's son, late Humaid Mohamed; who died of cancer in September 2017. At that time there had been no PET/CT scanner operating at a Government hospital. Cancer patients had to visit private hospitals to get an accurate initial diagnosis, which at that time cost around Rs.150, 000 per session. In the absence of a PET scanner, APT as a Government hospital couldn't provide this service for free. The only option that the cancer patients had was to raise money themselves and face a test at a private hospital. Still there were patients who weren't able to find the money. The fate of such patients is unvoiced and unrecorded.
Drawing inspiration from his son's death, Mohamed's ardent efforts together with his FCT enabled them to raise Rs.250 million within three months thanks to the general public. Thus FCT could donate a PET/CT Scanner on April 1, 2018. This enabled ACH to provide PET scanning to patients for free.
Working for a worthy cause amid challenges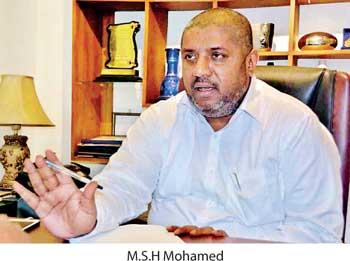 After completing the first mission of purchasing a PET scanner, FCT signed a Memorandum of Understanding (MoU) with the Health Ministry to launch another mission to collect money for a Tomo-Therapy and Linear Accelerator machines which cost Rs1 billion. "FCT has collected a sum of Rs 140 million so far and is continuing its fundraising project till it collects 100 crore", Mohamed said. But FCT faced many challenges during their journey.
Earlier last December 2019, ACH Director Dr.Wasantha Dissanayake accused Mohamed of misusing funds that ought to have been debited to ACH's account. Subsequent to the accusations made against Mohamed and his team, FCT summoned a media briefing on December 13, 2019 to clarify the matters pertaining to this issue. Mohamed told the media briefing that the control and management of the fund, which the Hospital Director referred to as having been misused, was vested with the Health Ministry.
Mohamed stated that the National Health Development Fund (NHDF) was the account to which the funds are credited. "National Health Development Fund was entirely for the purpose of aiding cancer patients and the money cannot be misused inappropriately," he said. He also stressed that the Health Ministry had the sole legal authority to handle financial transactions in the NHDF. He also made it a point that such baseless allegations could tarnish the good name of the project, leaving the donors in doubt. Meanwhile, Narada Herath, an executive member of the FCT team made a clarification regarding the reliability of the fight cancer project, which had already seen to the installing of a Positron Emission Tomography (PET) CT scanner in 2018. Herath also stressed that such allegations should be carefully examined.
But still Dr.Dissanayake had complained that the hospital had not been consulted regarding the setting up of the fund. But Mohamed revealed that their initial project and the second project were launched with the consent of ACT and the Health Ministry. The irony of it lies in the fact that the very individual who endorsed FCT project in April 2019 makes accusations against FCT team.
Mohamed also highlighted that despite the expertise knowledge of physicians at the ACH, there is a lack of medical equipment, which are essential to properly treat cancer patients. Mohamed stated that the current project mainly aims at collecting funds for a Tomo-Therapy machine and a linear accelerator. "Not a single Tomo-Therapy machine is owned by Government hospitals in Sri Lanka. Only one private hospital in Sri Lanka owns it and for a session it costs around 1 to 1.3 million Sri Lanka Rupees," he said. Not many cancer patients can afford such a big amount.
He also said that many had not understood the difference between a Tomo-Therapy machine and linear accelerator. According to him, this could lead to much confusion among donors if they came across any mention of a Tomo-Theraphy machine being already installed at ACH as a set of people are trying to obstruct this noble project.
What are Tomo-Therapy and Linear Accelerator (LINAC) machines?
Tomo-Theraphy adopts a new way to administer radiation treatment to fight cancer. It works as one integrated system and comprises treatment planning, CT image-guided patient positioning and treatment delivery. Tomo-Theraphy enables the physicians to adjust the size, shape and intensity of the radiation beam to accurately target the size, shape and location of the patient's tumor. This machine includes other advantages too which are listed below.
Verifying the location of each tumor before treatment
Targeting tumors with optimal levels of radiation
Minimising the damage to the surrounding, healthy areas
Reducing the side effects of radiation therapy
A Linear Accelerator customises high energy x-rays and electrons to conform to the shape of a tumor. It destroys cancer cells while protecting surrounding normal tissue.
Ongoing dispute
Speaking to Daily Mirror, Dr.Dissanayake said that he didn't want to express any views in this regard as the Presidential Secretariat was investigating the matter and would provide a solution to the ongoing issue.
To clarify the matters further,Dailymirror spoke to Government Medical Officers' Association (GMOA).
GMOA's secretary, Dr. Haritha Aluthge said they had already sent a letter to Health ministry quoting Dr.Dissanayaka's letter which demanded an impartial inquiry. "FCT founder Mohammed has also sent us a letter, requesting a meeting to clarify the matters on their side," Dr. Aluthge further said.
"Still the relevant Health ministry officials have a responsibility to probe into this matter and settle the prevailing dispute on behalf of the benefactors who are ready to contribute to FCT's second project of purchasing Tomo-Therapy and Linear Accelerator machines for ACH," Mohamed stressed.