---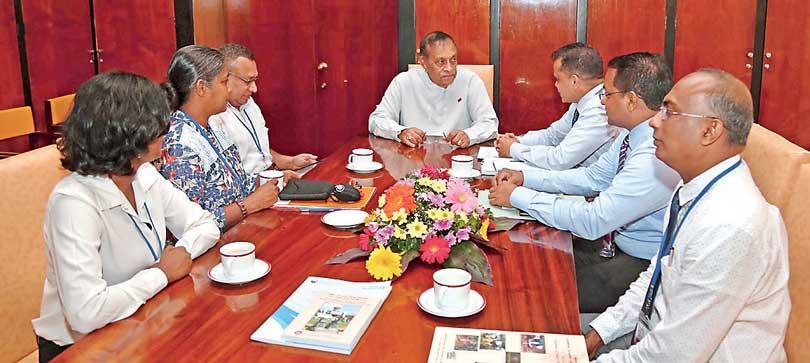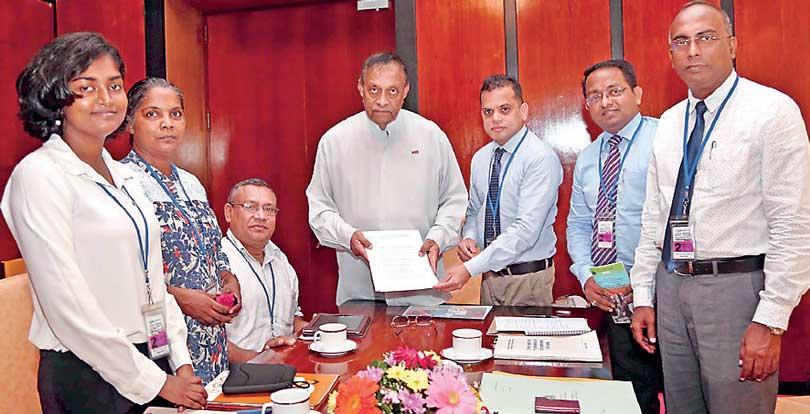 The Forum on Disarmament and Development (FDD) met the Speaker Karu Jayasuriya at the Parliament on 18th February 2019 and handed over an appeal requesting 1) To ban the use of plastic and polythene and declare Parliament premises as plastic and a polythene-free zone 2) Make Parliament premises accessible for the disabled community 3) Having an accessible bus for the Parliament (Hydraulic bus) 4) Employment opportunities for the disabled at the Parliament 5) Renew the discussion on Parliament's switch to a solar-generated power system.

The FDD pointed out to the Speaker the importance that Parliament itself should set an example in support and promote disable rights and show concern about the natural environment. The Speaker had promised FDD members of his willingness to take necessary action requested in the appeal. Further, the FDD informed the Speaker of the importance of amending the Firearms Act, re-establishment of National Commission Against Proliferation of Illicit Small Arms, collect and destroy illicit firearms, accede to the Arms Trade Treaty, re-engage with the UN Programme of Action on Illicit and Small Arms, ratify and accede to the Nuclear Test Ban Treaty (NTBT), Nuclear Ban Treaty (NBT), modernize the public transport sector, make the city of Colombo accessible for the disabled, finding a lasting solution for stray dogs in Sri Lanka and setting up modern recycling plants. The FDD pointed out to the Speaker that overall it will improve human security and the quality of life for Sri Lankans, engage with international community on peaceful means and that Sri Lanka should work towards a greener environment, climate change policy adaptations and comply with the Paris Agreement.

The FDD presented its latest publication to the Speaker on "The Convention on International Trade in Endangered Species of Wild Fauna and Flora (CITES) and Sri Lanka" "The Convention on Certain Conventional Weapons (CCW) Autonomous Weapons and Sri Lanka" and "Sri Lanka – Landmine and Cluster Munitions Monitor 2018" and a biodegradable souvenir bag of the Sri Lanka Campaign to Stop Killer Robots. Vidya Abhayagunawardena Coordinator, M. A. M. Hakeem, Prasanna Kuruppu, Daminda Hettiarachchi, Inoka Priyadharshini and Gyathri Karanangoda represented the FDD.
The FDD pointed out to the Speaker the importance that Parliament itself should set an example in support and promote disable rights and show concern about the natural environment